Velveteen Dream Releases Detailed, Earnest Response to His Release and Allegations
Velveteen Dream has made his first statement after news of his release began circulating the web. Here's what happened, according to the wrestler.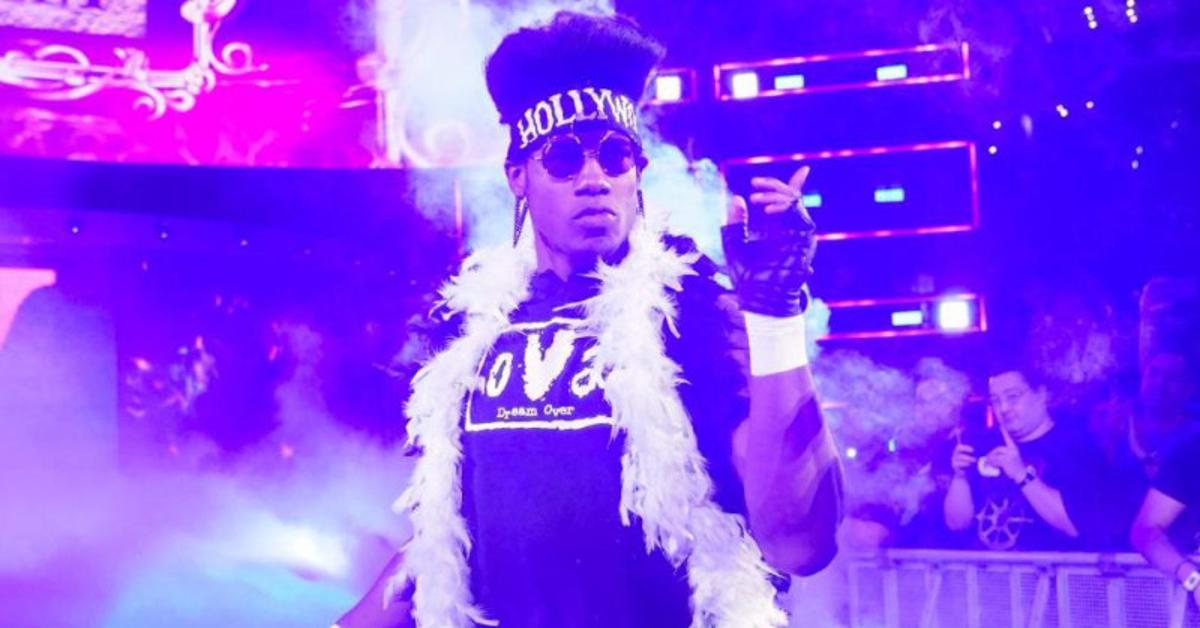 The WWE had a huge challenge ahead of it during the COVID-19 pandemic. While the $5.71 billion dollar company makes a ton of cash off of pay-per-view events, films, TV broadcasts, and merchandise, it's impossible to discount the value of the live events that bring fans into stadiums all across America.
With that source of revenue effectively slashed by the coronavirus, a ton of wrestlers were released. But is that what happened to Velveteen Dream?
Article continues below advertisement
Many think that what happened to Velveteen Dream has to do with his DM scandal.
Accusations were levied against the NXT star that immediately saw him removed from live programming and got social media up-in-arms that he even had a career. A 17-year-old girl posted alleged screenshots of Dream, real name Patrick Clark Jr., sending her inappropriate direct messages on Instagram.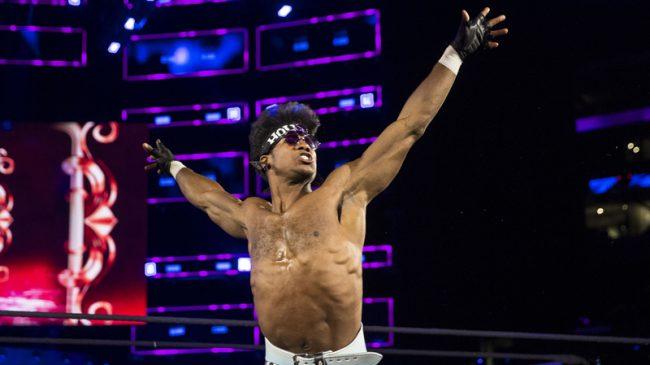 Article continues below advertisement
Those messages reportedly contained audio of Dream speaking to the young girl and nude photos of himself. The wrestler broke character on Twitter and addressed the rumors, categorically denying them and suggesting that his social media accounts were hacked.
It's worth mentioning that in 2018, when fans of the wrestler noticed strange messages coming from his Twitter, it was proven that his account was actually compromised.
Now, Velveteen Dream has finally released a statement on his Instagram addressing the allegations.
The lengthy post delineates exactly what happened (from his perspective) with the entire DM scandal. In a nutshell, Dream states that there's a direct correlation between his release and the allegations levied against him.
The "DM scandal," in his words, began when he responded to a young man on Instagram who asked him about career advice for how to get into pro wrestling. Dream allegedly responded by saying that physique and promotion were the most important things to focus on.
Article continues below advertisement
Dream said the full messages he sent to the young man were then doctored and taken out of context and edited into other convos to make it look like he was a predator, something Dream says isn't the case. He even referred to the WWE's own findings following the scandal to highlight his innocence in the matter.
Article continues below advertisement
Part of Dream's statement reads, "The allegations from April 20, 2020, have effectively derailed any upward momentum I had professionally and has ultimately resulted in my termination with WWE."
He continued, stating that he spoke with a young man named Jaccob who was interested in becoming a pro wrestler. The next day, he "woke up to notifications of tags of created screenshots and videos of a conversation I didn't have with Jaccob."
Article continues below advertisement
Dream said that he "immediately contacted WWE's talent relations and social media departments as to begin an investigation [and that] even after the investigation, WWE released a statement maintaining my innocence."
He added, "The part that hurt for me was having a personal picture that I've used in my personal life, on apps, being used to label me as a predator. I am in no way of the word a predator. This is the first and only time I've been accused of solicitation to anyone."
He also pointed out several contradictions with his accusers' stories. They also deleted their social media accounts after the allegations surfaced online. Allegedly, Jaccob deleted his own social media profiles after he was found to have been associated with an "anti-black group chat."
Dream also pointed out that there's a website where several personal photos of wrestlers are being sold and disseminated that is still operational.
Article continues below advertisement
Dream concluded his lengthy statement by saying, "My hope is that over time people can put two and two together and realize that all the allegations surrounding me were baseless and untrue from jump."
Article continues below advertisement
At the time of the scandal Paul LeVesque (Triple H), Executive Vice President of Global Talent Strategy and Development, stated that Dream was off-air due to a car accident. He did address the allegations and stated that while an investigation was launched into the claims, there was no conclusive evidence that Dream had been guilty of any wrongdoing.
Article continues below advertisement
"You know, in this day today, accusations are made and you take them all very seriously. You look into them the best you can, and you find out what is there and what isn't. In this situation, [Clark] was also involved in a car accident.
"That's what took him off TV. In the moment, all this other stuff happens and you look into it and you find that there is a situation that people bring to everyone's attention, you look into it and find that it is what it is and there's nothing there."
Article continues below advertisement
Velveteen Dream has disabled all comments on his Instagram page following his release.
There are only six posts on his account now. Other NXT talents were released from the brand recently, including referee Drake Wuertz, who shared Qanon conspiracy theories online and criticized WWE stars for getting vaccinated against COVID-19.
No official response to Dream's statement has been made by the WWE. We will update this story with further developments as they unfold.