The Actress Who Played Danny Tanner's Fiancée Vicky Took a 23-Year Acting Hiatus After 'Full House'
What happened to Vicky from 'Fuller House'? She first appeared on 'Full House' and was Danny Tanner's fiancée. What the actress has been up to since.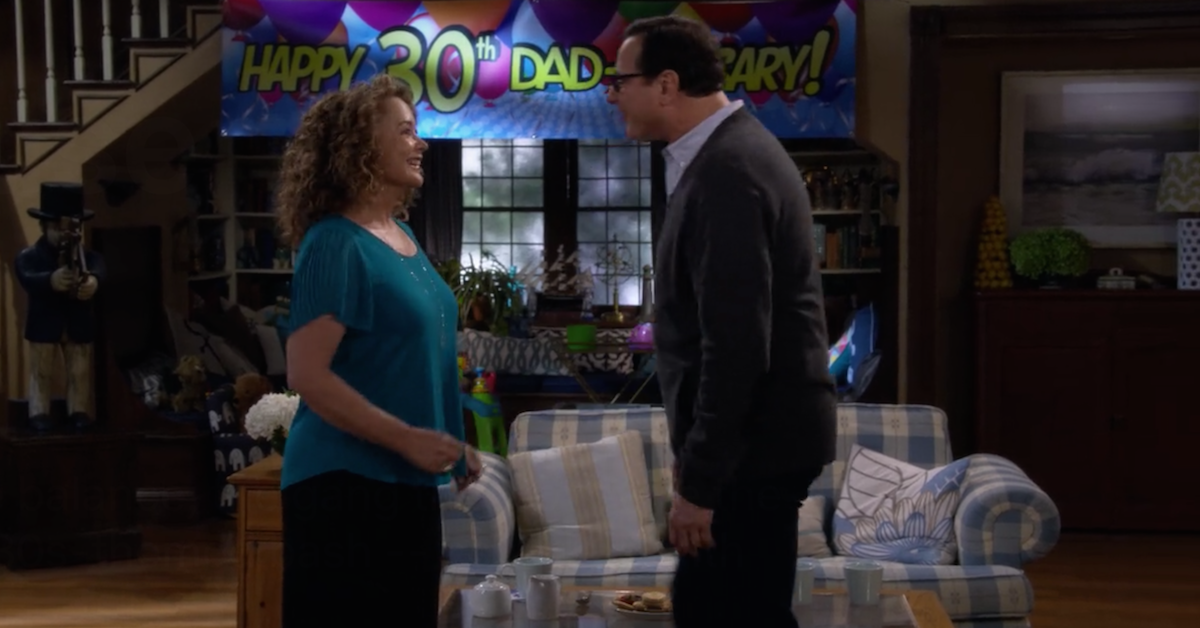 There were a ton of iconic TV romances on family comedies in the '90s, including Cory and Topanga from Boy Meets World, Tim and Jill Taylor from Home Improvement, and Danny Tanner and Vicky Larson from Full House.
When Full House first premiered in 1987, Danny Tanner (Bob Saget) was recently widowed and raising three young daughters on his own (that is, until Uncle Jesse and Joey moved in and the show got its main plot). Danny struggled to find happiness — until he fell for his co-star.
Article continues below advertisement
Danny and Vicky met when Vicky filled in for Aunt Becky during maternity leave on Wake Up, San Francisco. The two got engaged and it was evident that Danny had finally found some happiness.
What has Gail Edwards been in before?
Born in Florida in 1952, Gail first got her start in the theater. She pursued it while she was a student at the University of Miami and after graduating, she moved to New York (like her character did) to try a Broadway career.
She played Sandy in a Grease adaptation alongside The O.C. actor Peter Gallagher, which did a nationwide tour. She moved to LA in 1976 to shift her career from the stage to the screen.
Article continues below advertisement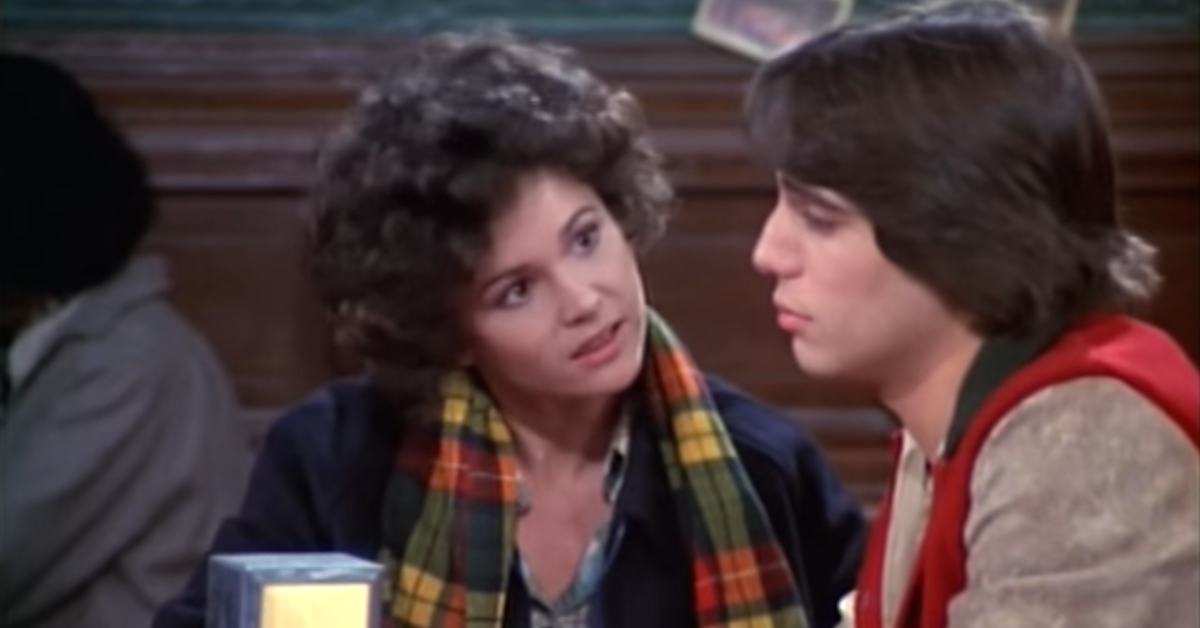 Gail had some guest starring roles on shows like Taxi, M*A*S*H, and Knight Rider before she got a breakout regular role in 1991 on Blossom, which starred Big Bang Theory alum Mayim Bialik. She played the mom of the character Six in the show, and her role lasted for 10 episodes.
In the same year, she was also given the role of Vicky Larson, which she played for 17 episodes. She was on both Blossom and Full House for two and three years, respectively, before deciding to retire from acting in 1994.
Article continues below advertisement
If it seemed like Vicky abruptly left the show, it might have been because Gail wanted to retire from acting and move to the southwest. Gail married Robert Decker in 1986, and the two are living out their golden years out west.
She did make a return to the Full House family during the third season finale of Fuller House.
What happened to the character of Vicky Larson on Full/Fuller House?
When the Fuller House reboot aired in 2016, we were hopeful that Danny might have reunited with Vicky in the years since the show ended. Since he was no longer living in his San Francisco home, we had some dreams that he could have gone off to New York to be with Vicky. But, we were soon introduced to his wife (who turned out to be the worst) and sadly, she wasn't Vicky.
Article continues below advertisement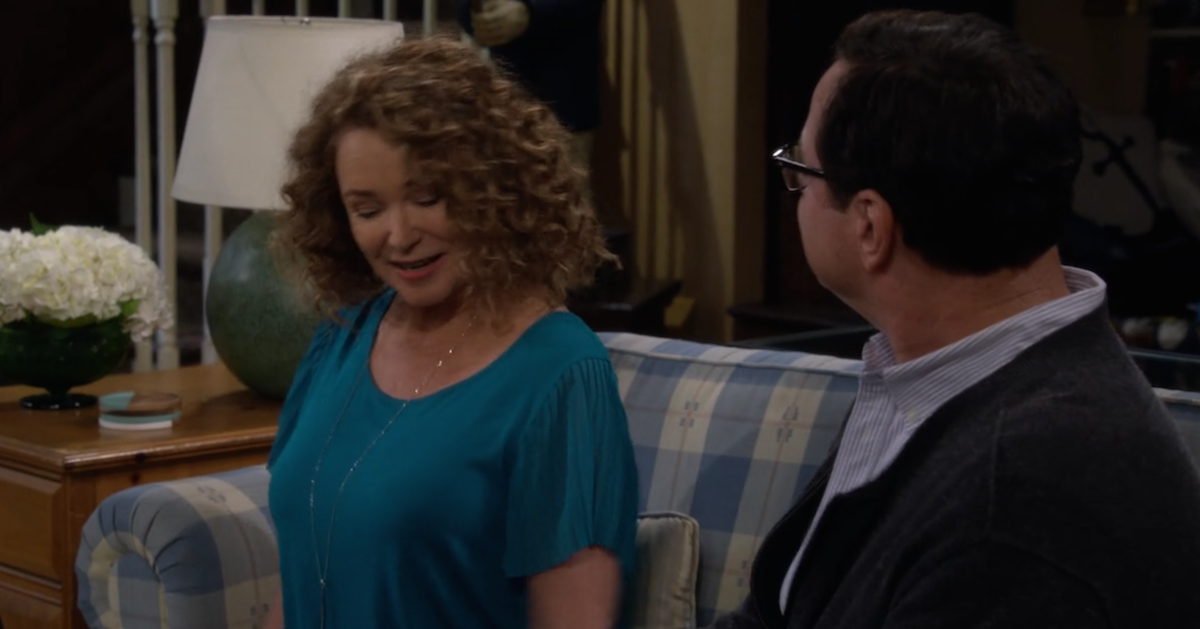 Our hopes were resurrected when Danny revealed in Season 3 that he was in the process of getting a divorce. Then, Gail made a triumphant return to the small screen by playing Vicky Larson again in the Season 3 finale.
The sparks certainly flew when she reunited with Danny, but there has been no mention of the couple being together again in the subsequent season. She had come to celebrate Danny, Joey, and Jesse when DJ, Kimmy, and Stephanie threw them a "30th Dadiversary Party."
Article continues below advertisement
Though Vicky could come back in the final season of Fuller House, we might just have to accept the fact that her only appearance on the reboot was during the third season.
With the absence of Aunt Becky as a result of Lori Loughlin's ongoing legal battles, there is certainly room for new (and past) characters to join the cast so the house feels, well, a little fuller again. (Too soon?)
The fifth and final season of Fuller House will be available to stream on Netflix in the fall.