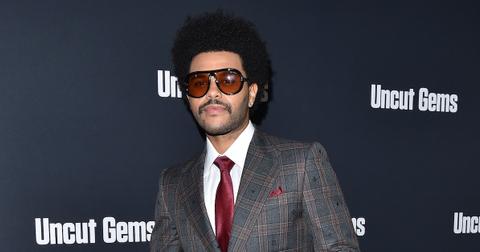 What Happened to The Weeknd's Face? Fans Are Worried About Him After His 'SNL' Performance
By Michelle Stein
Fans of The Weeknd were thrilled to see the singer performing on Saturday Night Live on March 7. They were likely still reeling from his powerful new short film After Hours, which dropped on March 4 — and are seriously stoked about the upcoming release his album of the same name on March 20. Basically, March 2020 is a huge month for the The Weeknd.
However, for SNL viewers who aren't as familiar with the "Blinding Lights" singer, his performance was a bit, um concerning. Don't get me wrong; The Weeknd sounded phenomenal while singing live on March 7. But his face? Let's just say it looked like he was on the losing end of a serious fight.
Between his heavily-bandaged nose and the long scratch going down the side of his face near his right eye, The Weeknd looked seriously banged up. Naturally, viewers were concerned about the singer, wondering: What happened to his face?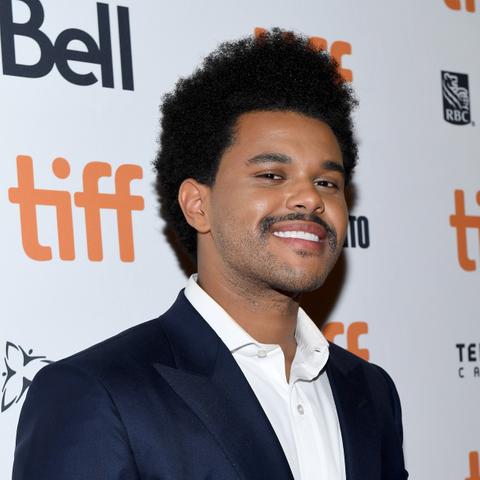 What happened to The Weeknd's face?
Singing onstage with a bloodied and bandaged face like nothing is wrong is a pretty bold move for any performer — but that's exactly what The Weeknd recently did on SNL. The thing is, this isn't the first time he's sported this particular "look." And people are understandably all like, "WTF, is he OK?!"
As it turns out, The Weeknd's face is actually part of his upcoming short film and album. One fan took to Twitter to clarify the situation, writing, "For everyone who's wondering, The Weeknd's face looks bloody & messed up on SNL because he's promoting his new short film After Hours which precedes his new album of the same name. He wears the same bloody makeup & bandage in the After Hours clip." (Suddenly, it all makes sense!)
The Weeknd's face looks like that in his new short film, too.
On March 4, The Weeknd released a short film titled After Hours. The short begins with the singer smiling onstage — presumably after performing on Jimmy Kimmel Live — only to walk out of the spotlight and immediately look downtrodden. The star winces in pain as he adjusts the bandage on his nose, and then wanders aimlessly during the "after hours" of being a celebrity.
A commenter on the YouTube video of his short film summed up perfectly the meaning behind After Hours, if you ask me. "In front of everyone he is his best self, but 'After Hours' he's heartbroken," the YouTuber user writes.
His face is also messed up in the video for 'Blinding Lights.'
The music video begins with The Weeknd laughing maniacally — or perhaps crying — while bent over and bleeding from his face. He also appears injured later in in the video when he's not speeding around on empty streets in his car.
Clearly, there is some symbolic meaning going on in relation to his facial injuries. And considering his new album — also called After Hours — comes out on March 20, I have a feeling fans will have a better idea of this meaning then.
Until then, rest assured The Weeknd fans: He is very much OK. The Weeknd wasn't in some horrific accident or fight — and his rough-looking face is just all part of promoting his upcoming album.