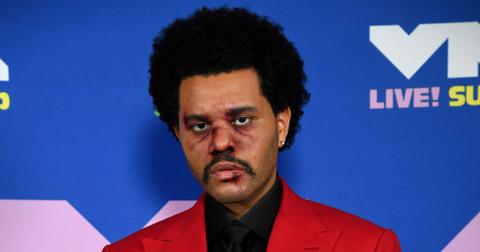 What Happened to The Weeknd's Face? He Startled Fans at the VMAs
By Michelle Stein

Updated
Is The Weeknd OK? The singer (real name: Abel Tesfaye) startled audiences when he showed up with a bloody and bruised face to Aug. 30's 2020 MTV Video Music Awards.
Don't get us wrong; The Weeknd sounded phenomenal while singing. But his face? Let's just say it looked like he was on the losing end of a serious fight.
So, what happened to The Weeknd's face? Keep reading while we get into why the "Starboy" singer is looking so rough, and to learn how long he's been sporting this look.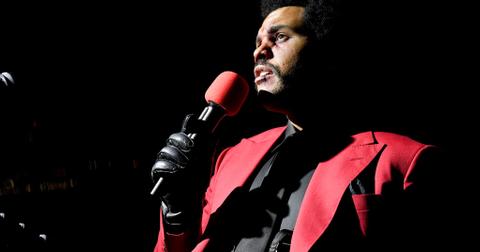 What happened to The Weeknd's face?
Singing onstage with a bloodied and bandaged face like nothing is wrong is a pretty bold move for any performer — but that's exactly what The Weeknd recently did at the VMAs, where he was nominated for six awards and performed during the show. The thing is, this isn't the first time he's sported this particular "look." And people are understandably all like, "WTF, is he OK?!"
As it turns out, The Weeknd's face is actually a reference to his short film, After Hours, and music video "Blinding Lights." We suppose it could be interpreted as extremely obscure and jarring marketing.
One fan took to Twitter back in March, following his SNL performance where he sported the same makeup, to clarify the situation:
"For everyone who's wondering, The Weeknd's face looks bloody & messed up on SNL because he's promoting his new short film After Hours which precedes his new album of the same name," they wrote.
"He wears the same bloody makeup & bandage in the After Hours clip." (Suddenly, it all makes sense!)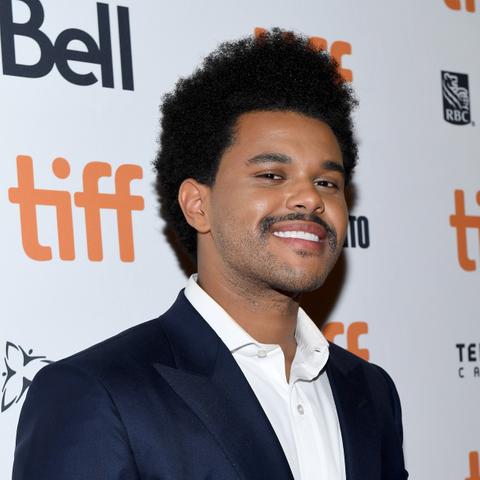 The Weeknd brought attention to the Black Lives Matter movement at the VMAs.
At the socially distanced VMAs this year, The Weeknd was nominated for Best R&B Video, Cinematography, Editing, Direction, Video, and Artist — and his roughed-up look was an enduring thru-line that carried audiences from his music video to the awards themselves.
When he went to receive his award for R&B Video, The Weeknd used his time to bring attention to the Black Lives Matter movement.
"It's really hard for me to celebrate right now and enjoy this moment, so, I'm just going to say, justice for Jacob Blake and justice for Breonna Taylor," the singer said upon winning his award.
What's the significance of The Weeknd's bloody face in his music video?
The music video for The Weeknd's project begins with the singer laughing maniacally — or perhaps crying — while bent over and bleeding from his face. He also appears injured later in the video when he's not speeding around on empty streets in his car.
In an interview with Esquire earlier this summer, the singer revealed that his song is about "how you want to see someone at night, and you're intoxicated, and you're driving to this person and you're just blinded by streetlights."
He continued, "But nothing could stop you from trying to go see that person, because you're so lonely. I don't want to ever promote drunk driving, but that's what the dark undertone is."