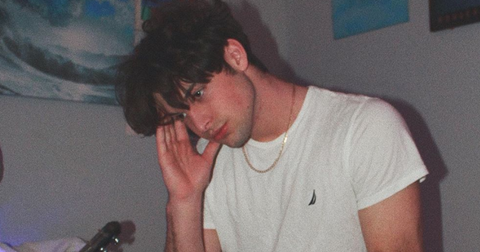 Nude Photos of TikTok Legend Zarbruh Were Allegedly Leaked Online
By Lizzy Rosenberg

Apr. 21 2020, Published 11:16 a.m. ET
Although gaining fame through social media platforms such as TikTok or Instagram can bring forth tremendous career opportunities and brand deals, the world of social media as a job can also be extremely toxic. 
Article continues below advertisement
Unfortunately, famous TikTok star, Zarbruh (real name: Troy Zarba) has reportedly gone through the worst of it. So, what exactly happened to Zarbruh? Is the 18-year-old TikTok star OK? Sit back, because we have tea.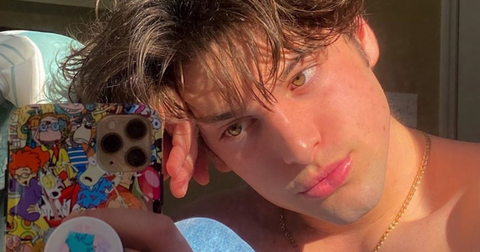 Article continues below advertisement
Nude photos of Zarbruh were allegedly leaked online.
That being said, according to a YouTube video from "tea account," Zepic Media, our beloved Troy was reportedly exposed when his nudes were apparently leaked, and needless to say, he wasn't happy about it. We don't know who did it or why, and it has not been confirmed by the social media star, but needless to say, it's incredibly unfortunate.
Article continues below advertisement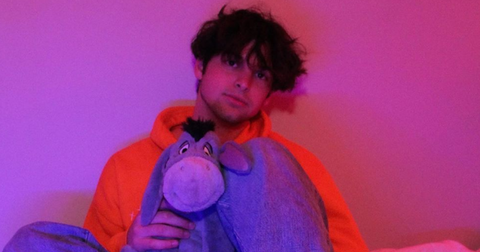 Fans were urging for Zarbruh's exposure leading up to the leaks.
Apparently, before Zarbruh's nudes were allegedly released to the World Wide Web, Twitter was hoping it would eventually happen, saying that the 18-year-old celeb was "packing." According to Urban Dictionary, this means they were anticipating Zarbruh to be well-endowed, if you will, though the exact definition of the terminology hasn't been confirmed by those who said it.
Article continues below advertisement
Anyway, when Zarbruh's nudes were eventually leaked, many took to Twitter expressing disappointment regarding Zarbruh's package, saying it did not meet their expectations. Others blamed Zarbruh for getting leaked.
bruh zarbruh is NOT packing 😭😭 poor guy

— mackenzie aka covid besson (@cosmoscolby) April 20, 2020
Article continues below advertisement
i thought zarbruh was packing wtf is this😔

— 𝐚𝐯𝐚 𝐭𝐢𝐛𝐛𝐢𝐭𝐭𝐬 (@avatibbitts) April 21, 2020
This caused mass discrepancies over Twitter.
Defensive tweets started flooding in, stating that Zarbruh never wanted this to happen, and that Twitter's wishes to get him exposed were extremely inappropriate. A number of body positive comments also came through, defending the TikTok star against the body-shamers of Instagram who were disappointed by Zarbruh's "size."
Article continues below advertisement
Obviously, Zarbruh was incredibly embarrassed about getting exposed, and over the fact that the internet was openly discussing his "size," he ended up turning off comments on his videos. The internet star has not formally addressed the matter, but presumably, he wants it all to simply go away. However, he seems like he's doing just fine, and has continued posting videos about his daily life in quarantine.
The whole zarbruh situation is disgusting. First y'all over sexualised tf outta him with the packing jokes and legit set him up for failure. But then y'all have the the AUDACITY to start bullying him abt his dick after it leaked because it wasn't what y'all were expecting 🤡🤡🤡

— Salma (@ZackandCodein) April 20, 2020
Article continues below advertisement
y'all were the ones saying troy (zarbruh) is packing and now you're hating on him and disappointed cause it's not what you want. y'all are disgusting! respect him! respect his privacy! don't spread nudes! be nice!

— . (@DIORONCE) April 20, 2020
zarbruh literally didn't deserve it lol. he's one of the only tik toker's that i've never heard shit abt and is so unproblematic and sweet. they built it up so much that he's "packing" and now they're disappointed. respect people and their bodies!!

— not ella (@unsaidcurse) April 20, 2020
Exposing people over social media is never acceptable, regardless of how badly the internet desperately wants to see private images of said person. 
We're glad to see Zarbruh appears to be doing just fine, but like we said before, releasing images of people against their will is never OK. Hopefully, at some point in the future, the person who exposed Zarbruh will face the justice they deserve.