Zaywoah Was Shot and Killed at Just 18 Years of Age
Zyi'Air Sherrer had amassed a respectable Instagram following despite not being old enough to purchase alcohol. What happened to him?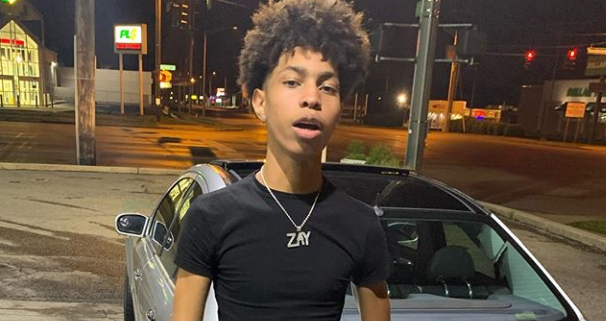 It's always tragic whenever someone young passes away, especially when they're on the cusp of doing great things for themselves. Unfortunately, that's exactly what happened to Zyi'Air Sherrer, aka Zaywoah. He managed to amass quite the following online with memes that clearly resonated with a lot of folks along with slick dance videos and funny reaction/commentary clips.
Article continues below advertisement
So what happened to Zyi'Air Sherrer aka Zaywoah that culminated in his tragic end?
The rising social media star had amassed hundreds of thousands of followers across multiple platforms, and his fans were shocked to hear that, on the morning of Sept. 22, 2020, he had been involved in a shooting that took place at the Fountainhead Apartments in Harrison Township — approximately five miles away from the influencer's native home in Dayton.
Details surrounding Sherrer's murder are sparse, however, we know that authorities reported to the scene of the crime at approximately 1:24 a.m. Sherrer's girlfriend reportedly made the call, and attempts to revive the young man were unfortunately met with failure and he was pronounced dead at the scene. No arrests were made nor suspects named in the case.
Article continues below advertisement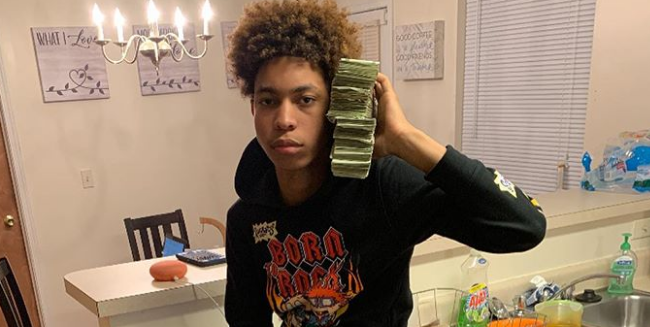 Fans are claiming that Zyi'Air Sherrer's baby mama Kamaree had something to do with his murder.
After hearing about the paltry details surrounding Sherrer's death, folks began speculating that Kam had something to do with the young man's murder and that he was "set up" by Kam.
What's more is that fellow social media star and friend of Sherrer, Gutta K, said that they saw Kam walking away from the murder site with the shooter. Not only that, but there's allegedly actual video of the two together.
Article continues below advertisement
Gutta K uploaded the "revelation" to their Instagram account stating that they needed to get this "weight" off their chest. Monsters and Critics couldn't verify the validity of the video that Gutta K is speaking of, nor has there been any indication from officials that such a video even exists.
Still, that hasn't stopped people from murmuring that perhaps the young man was set up by his baby mama.
Article continues below advertisement
Zaywoah's musical career began taking off in 2020 before he was fatally shot.
In August of 2020 he released two singles: "What You Need" and "Anybody Else But You." The tracks featured rapper 6Figure Retta and racked up tens of thousands of views. It's said he was working on new material as well, and he had even more songs planned for the future.
Article continues below advertisement
Article continues below advertisement
A fake crowdfunding account was set up for Zaywoah's funeral costs.
While there's been an outpouring of tributes and support for the social media star's friends and family in the wake of his death, there have also been some shameless opportunists who used his tragedy as a means of hoodwinking some folks out of their money.
A Twitter account began circulating a post that they were collecting donations for his funeral.
Article continues below advertisement
Those who were close to Sherrer confirmed that the tweet is fake and they didn't post a crowdfunding campaign asking for help in arranging Zay's funeral.
We will update this story with more information on the circumstances surrounding Zaywoah's death when it becomes available.