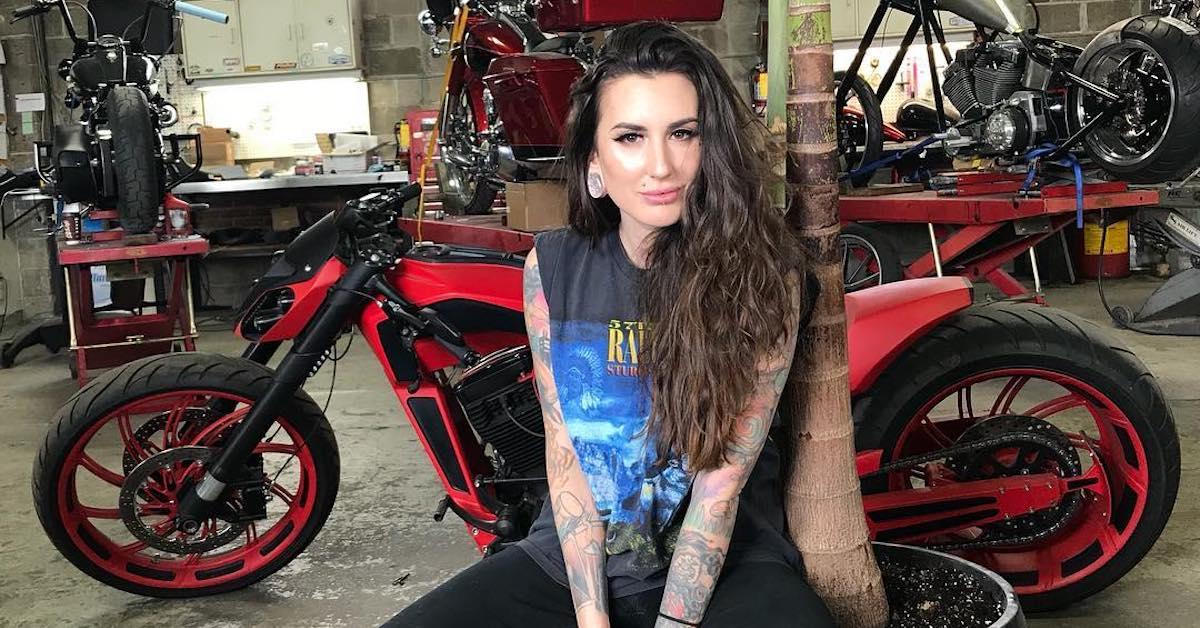 Twiggy Left 'Vegas Rat Rods' to Go Back to School — See Her Today
Discovery Channel's Vegas Rat Rods has been going strong for four seasons, which means that Steve Darnell and his team of rat rod specialists have amassed quite an impressive following over the past few years.
Article continues below advertisement
The team works out of Welder Up, a sprawling garage where Steve brings junkyard treasures. Together, they transform these discarded items into bonafide works of car-art — and each episode of Vegas Rat Rods is a testament to that hard work.
Article continues below advertisement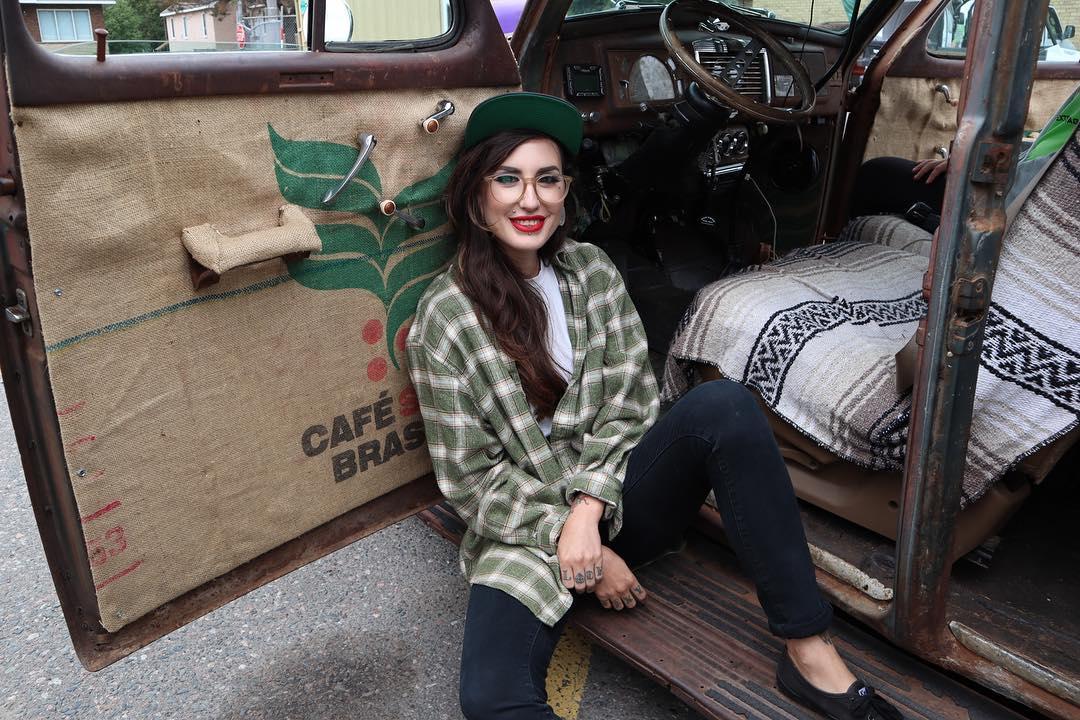 What happened to Twiggy from Vegas Rat Rods?
Twiggy Tallant was many fans' reason to tune into the Discovery Channel show. Whether it was due to her good looks ("Twiggy is a little hottie," many people on Twitter agree), or because she was learning the trade so quickly on the show we practically thought we could one day do her job, Twiggy certainly brought in a lot of viewers.
Article continues below advertisement
"Twiggy was mostly why I watched Vegas Rat Rods!" admit many on social media who were taken by this 30-year-old model-turned-mechanic. Fans are desperate to know how and why she left, taking to social media to demand an answer to their urgent question.
"Why is she not on the show anymore?," "What happened to Twiggy!?!?!" and "Twiggy, did they replace you on Vegas Rat Rods?" are just a few queries that appeared when we typed her name into Twitter.
Article continues below advertisement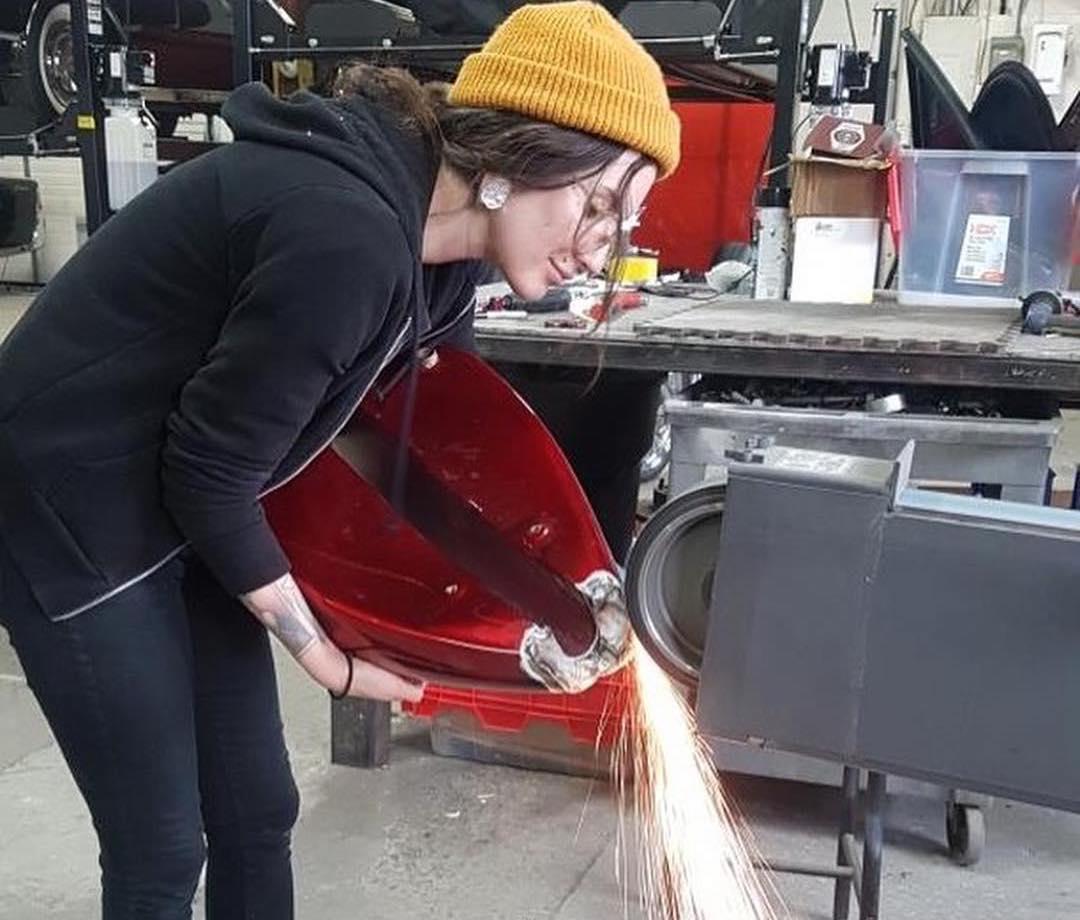 As it turns out, Twiggy cleared up her absence on Instagram back in October of 2017, a little over two years ago. "Hey guys!" she wrote in a post captioned "Pretty much sums it up :))." "Just wanted to update you on my goings on. I've left my job to go back to school to get my welding ticket and I'll be documenting that as best I can."
Article continues below advertisement
The self-proclaimed "Toronto weirdo" continued, "Taking a little break from cars to focus on specializing in welding, which has always been my main squeeze. So excited about this new chapter and hope you guys enjoy the ride <333"
Follow Twiggy on Instagram to stay up to date with her latest projects.
Twiggy has had quite the glow-up since her time on Discovery Channel. She's gone on to complete the welding program at George Brown College that she left the show for, and still seems to have her affinity for automobiles and motorcycles, based on the recent projects she's posted on her page.
Article continues below advertisement
After spending the summer taking some time to recharge in Ontario, the talented welder is back on the road — connecting with and championing women like her in the automotive trades. "Let's build an epic girl gang!" she writes about the second annual women in trades taco party she's hosting in November.
Article continues below advertisement
"The older we get, the less we are just surviving and we just start living," read a recent introspective post of Twiggy's. "I'm a master at surviving, but living, properly living is hard. Buying property, responsibilities, taxes, money, careers, progressing ... I'm so grateful to see everyone who constantly stands in my corner."
We're definitely still standing in your corner, Twiggy! It looks like Twiggy just got started on Vegas Rat Rods, and the best is definitely yet to come.
Watch Vegas Rat Rods on Discovery Channel.