The Ending of 'The Bachelor' Has a New and Dramatic Twist
We're only a couple of episodes into Peter Weber's season of The Bachelor, but both he and the producers have made it very clear that this ending will be far from traditional. We've seen dramatic endings. We've seen the bachelor change his mind and pursue the runner up instead. We've seen a bachelor tell both of the finalists that he's not interested in pursuing either of them further.
So what could possibly happen at the end of The Bachelor this season that we haven't already seen before?
Article continues below advertisement
A new trailer revealed something shocking.
At the end of the second episode, the producers gave us a new trailer for the rest of the season — and there's an interesting clue about what happens at the end of the season.
In the trailer, we see Peter holding what clearly looks like an engagement ring. He's all dressed up in a suit and tie and it looks like he's preparing to pop the big question — before host Chris Harrison interrupts him, that is.
The two have a private, yet clearly intense conversation.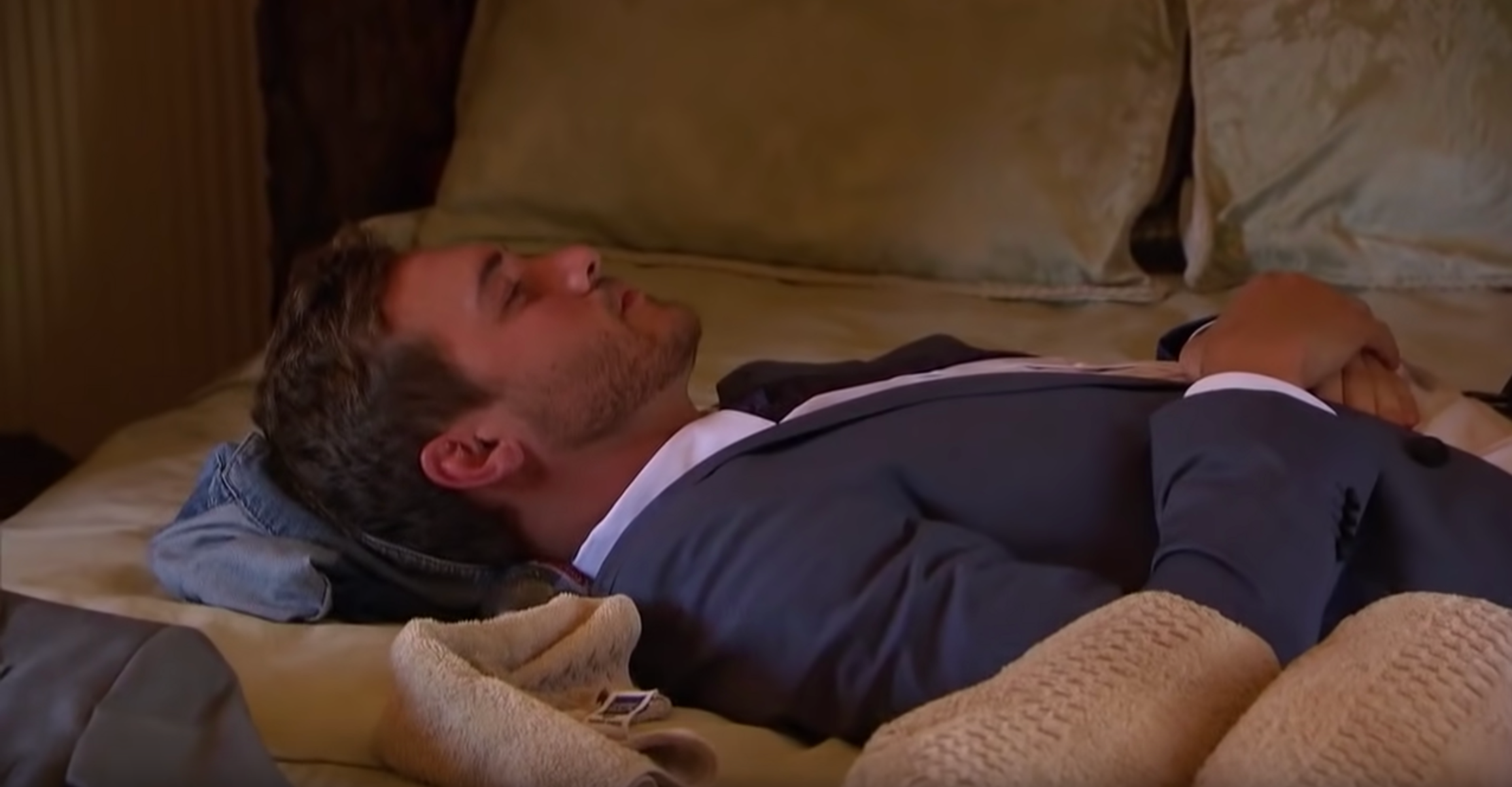 Article continues below advertisement
"Before you do what you're about to do, there's something you should know," Chris says to Peter, who suddenly looks confused. "There's something all of us just found out."
While Chris doesn't reveal what that something is, we know it's clearly stressing Peter out.
"Oh my god," he says, before it cuts to the next clip of him lying down on a bed in the same suit. "I feel like I'm going to pass out right now."
Next to him, there's a blonde woman whose face has been blurred out, so we're not quite sure who it is, though we can make some educated guesses from here.
The trailer doesn't say any more about what the producers found out, but clearly, it throws off Peter's engagement plans.
Article continues below advertisement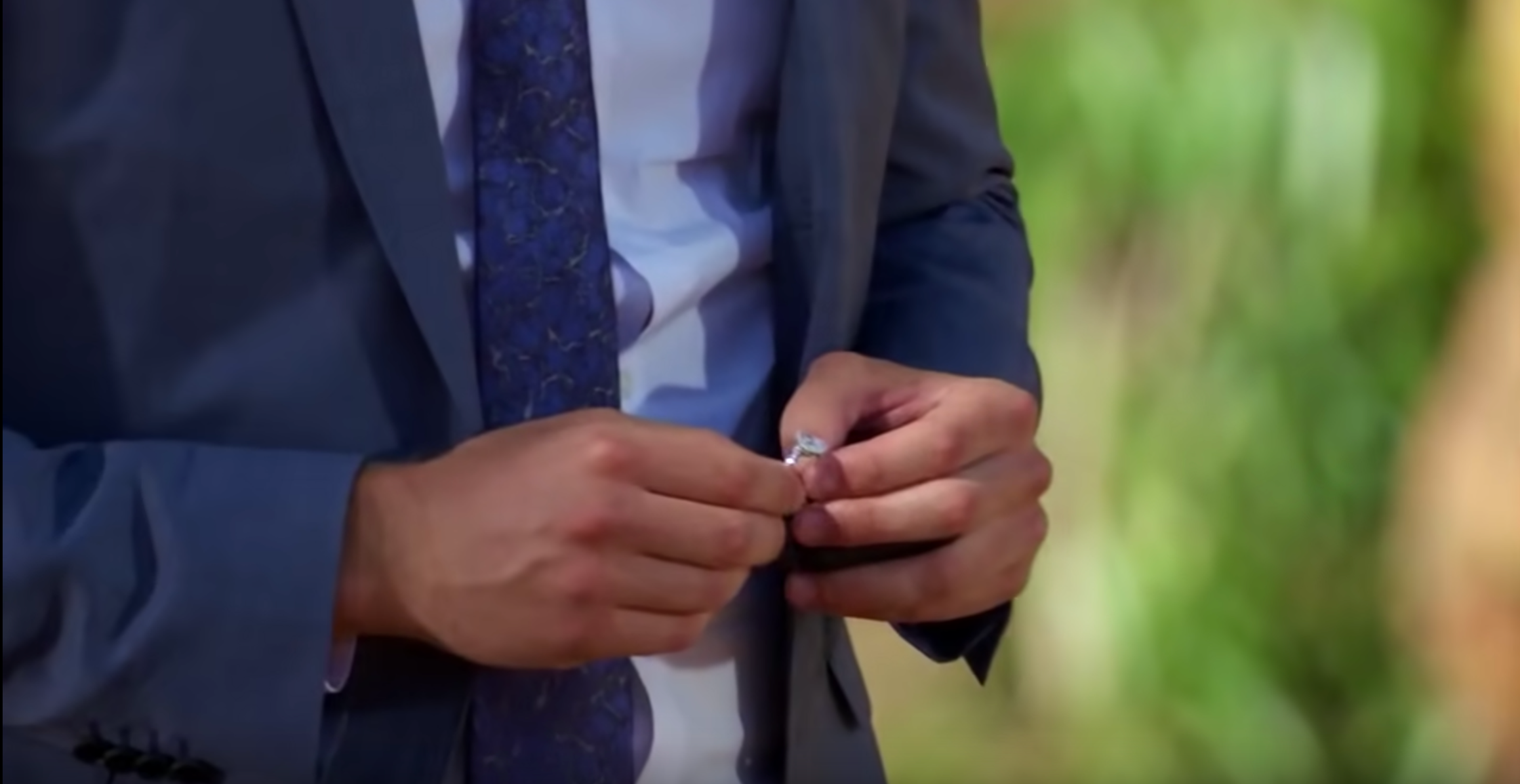 We know Peter doesn't get engaged during the finale.
There has been a lot of speculation around this season's ending — and really, we have no idea what happens yet. Every usual source of spoilers only has their best guess as to what happens during the finale, but right now, all that's really been confirmed is that Peter wasn't engaged at the end of filming.
Reality Steve revealed that this season's ending was definitely unconventional, in the sense that he didn't just pick one of the final two women (which was revealed to be Hannah Ann and Madison).
Article continues below advertisement
It's possible that the ending just hasn't been filmed yet, which is why no one knows how it ends, but there are a couple of other theories as to what Chris could be talking about.
One theory is that Peter was going to propose to Madison, but just learned that Madison's father didn't give him his blessing. We know that Madison's father isn't on board with his daughter getting engaged quite yet, so maybe that's why Peter wasn't engaged by the end of filming.
It's also possible whoever Peter planned to propose to had a secret significant other back home, like Jed Wyatt did. Or both of the finalists just quit, leaving Peter with no one to pick from.
Article continues below advertisement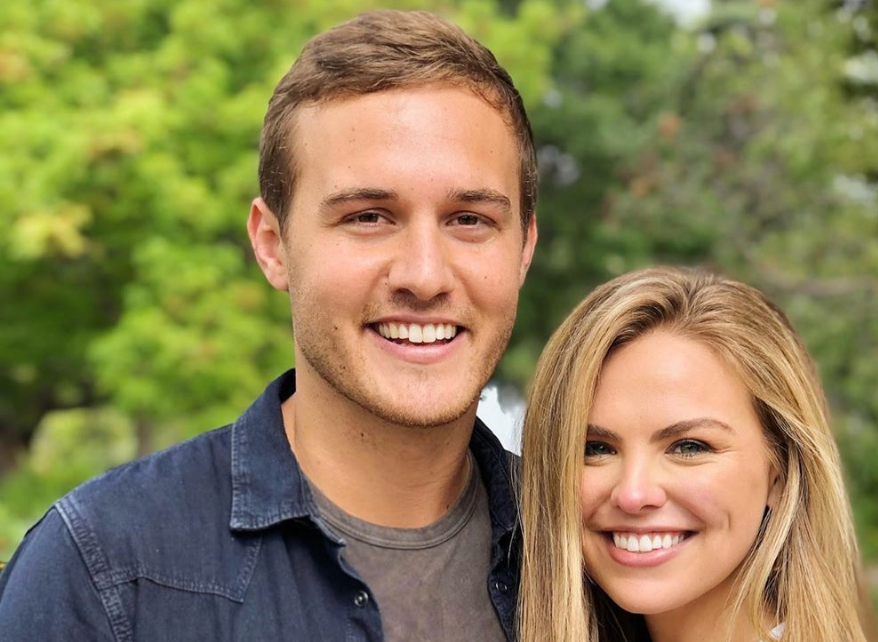 Does Hannah B. have anything to do with this?
Listen, if you watched the second episode, you know that Hannah B. clearly still has a thing for Peter. After introducing the contestants to the rules of the group date, she walks away crying, admitting that she still has feelings for Peter, and that doing this is hard for her.
We know that Hannah B. doesn't end up rejoining the house for this season, since she was busy on Dancing With the Stars, but could she make a comeback at the end? Honestly, with what we've seen so far, it's possible, and it wouldn't seem like a crazy thing to happen this season.