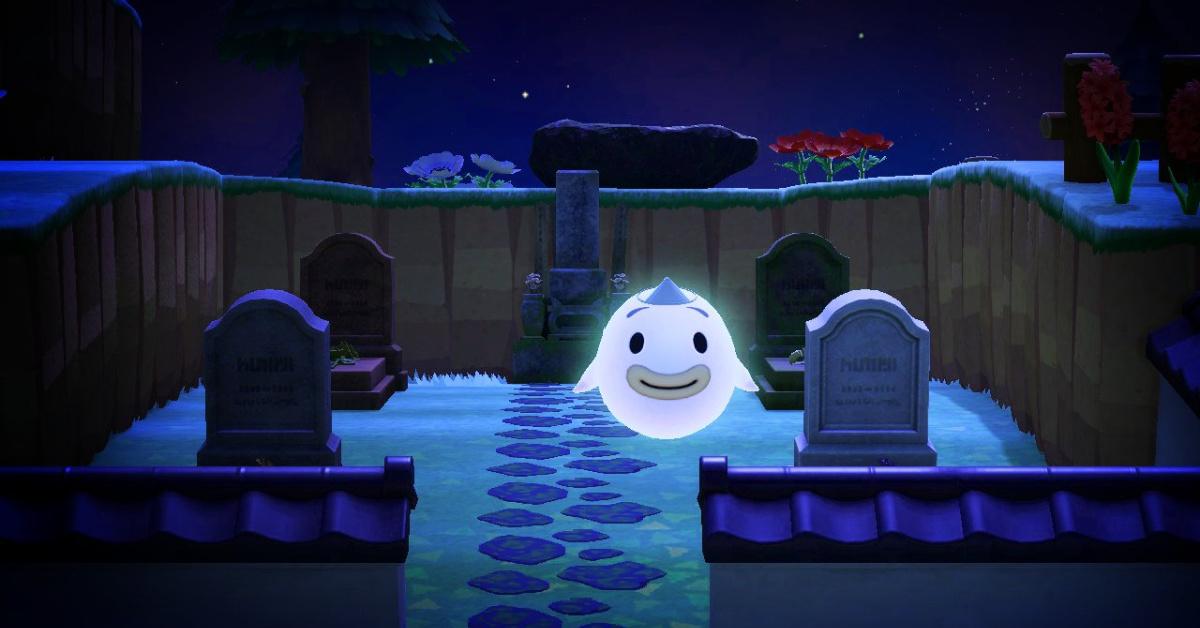 What Happens if You Don't Give Wisp His Spirit Pieces in 'Animal Crossing'?
When you first started playing Animal Crossing: New Horizons, you were probably very eager to fulfill every single request that was made of you. Tom Nook needed iron nuggets, and you brought him iron nuggets. Gulliver needed you to dig up his communicator parts, and you spent precious minutes searching the beaches for those telltale water spurts. Wisp appeared and asked you to find the pieces of his spirit, and you were all too happy to oblige.
Article continues below advertisement
Now, you probably have quite a bit of work on your hands whenever you load up your game. There are rocks to smash, fruits to collect, bugs to catch, sea creatures to dive for, flowers to water, pathways to paint — whew! Maybe you don't have the time to go around solving everyone's problems, you know?! Of course, you don't want to offend anyone, either (even if they do only exist in a game). Hopefully, we can set your mind at ease on that front. Here's what happens if you say no to Wisp.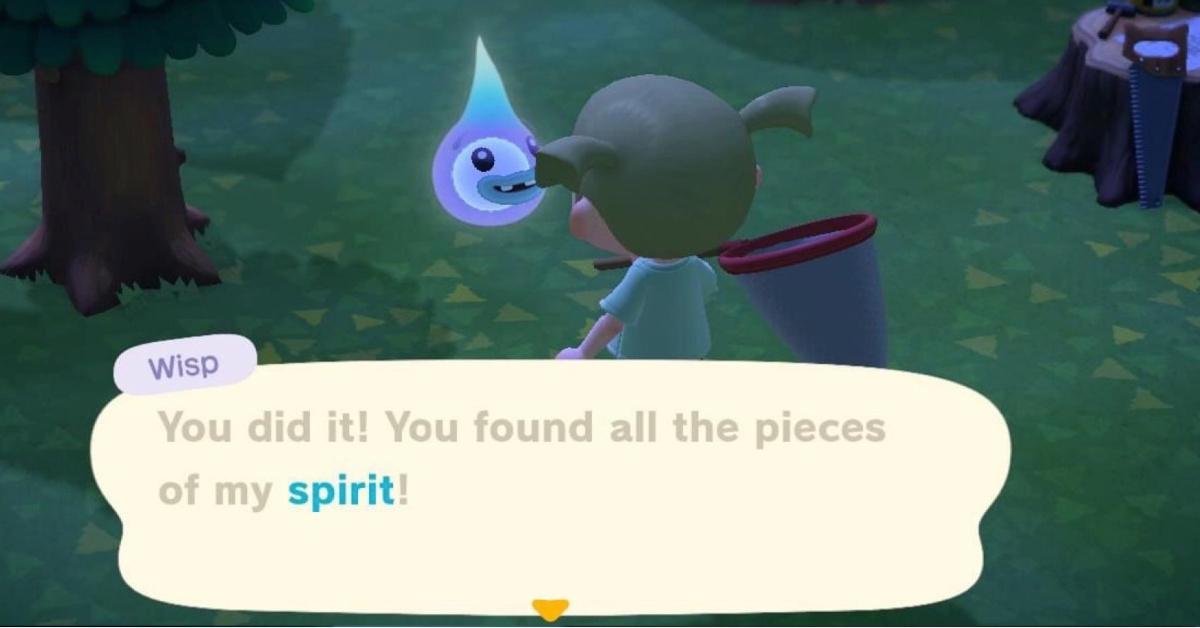 Article continues below advertisement
What happens if you say no to Wisp in 'Animal Crossing: New Horizons'?
First, let's just get this out of the way: Catching Wisp's spirit pieces is one of the most annoying tasks in the game. As soon as you approach the ghost, his spirit pieces go flying all over your island, and if you want to catch them all, you have no choice but to walk (or run) everywhere to find them. Also, you can't really tell when a piece is a spirit piece or if it's just the Wisp leftovers that will mock you for trying to catch them.
Once you finally do catch all five pieces of Wisp's spirit, his thank-you prizes are … not that great, if we're being honest. Especially if you choose the "expensive" prize — as it turns out, ghosts have no concept of value, so the expensive prize is usually not expensive at all. We're positive there are people out there who look forward to Wisp's visits more than anyone else's — and you're certainly welcome to feel that way! We just don't get it.
Article continues below advertisement
So, naturally, we wondered what would happen if we played a bit of hardball with the demanding ghost. When you approach what's left of Wisp with his spirit pieces in your inventory, he asks whether you'll give them back to him. And, much to our delight, you can actually refuse to do so! But he doesn't take too kindly to that.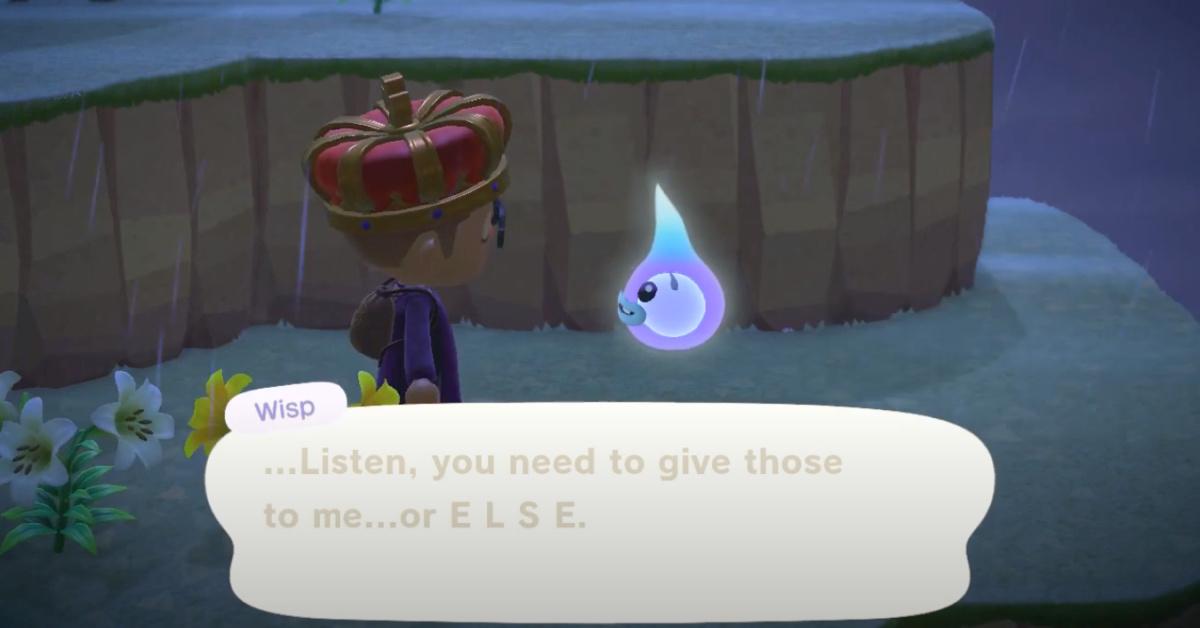 Article continues below advertisement
We found that you can continue to refuse to give up the Wisp pieces, but eventually, you'll just be stuck in a dialogue loop. Wisp will continue to threaten you with the ominous "or E L S E" message until you finally cough 'em up (you do still get your lackluster prize, though). On the plus side, he won't get angry and haunt you forever, but unfortunately, you also can't keep the spirit pieces.
Of course, you can also catch all of the spirit pieces and then just not go talk to him, effectively keeping the spirit pieces for yourself (kind of like how you can keep Gulliver's communicator parts to stock up on rusted parts more quickly). However, unlike the communicator parts, the spirit pieces don't become something useful if you leave them in your pocket overnight. In fact, they'll simply disappear from your inventory the next day.
Article continues below advertisement
All in all, Wisp encounters are surprisingly unremarkable, especially considering that Wisp is an actual ghost. There's always the possibility that a future update could change Wisp encounters for the better, but until then, the only choice is to play by Wisp's rules or just ignore him entirely.