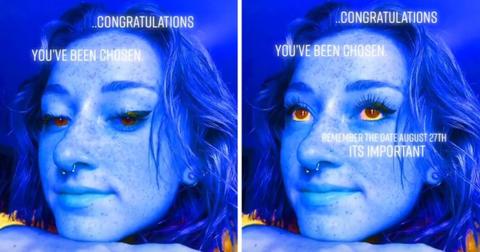 Aug. 27 Was Trending on TikTok — Here's What It's All About
By Devan McGuinness

Updated
If we were told we had several hours to ourselves with nothing planned, chances are we would take out our phone and open up TikTok. There is always so much to scroll through, and each day gives us a new batch of interesting things to watch.
It is addictive, entertaining, and it's no surprise to us why the platform has taken off. While TikTok is full of viral videos that has other people recreating the first one to start a fun theme, people started asking what happens on Aug. 27 after one video went viral on the social media platform.
TikTok is full of viral videos with millions of views, but being the first is fun and ideal.
One of the best things about TikTok is how random things seem to pick up. There are some creators who have millions of followers and hence any video they put up will rack up millions of views in return. There are trends that start with one or two profiles creating a new dance or video format trend and then the platform is saturated with others recreating the video, with or without their own twist, and trying to capitalize on the trend for views, too.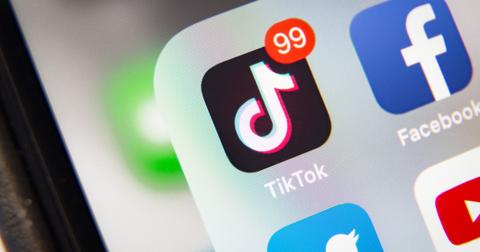 Rarely do we come across a video that's not centered around a trend or on the profile of a very popular creator that hits it big somehow and goes viral. It happens though, and that's part of the fun of TikTok, trying to hit it big. One video racked up millions of views and had people asking, "What happens on Aug. 27?"
So, what does happen on Aug. 27?
An odd "August 27th" hashtag started making the rounds on TikTok and it's only odd because it all points back to one video that people couldn't make sense of. It didn't take long for the hashtag to start popping up on Twitter, too, with users wondering what this whole Aug. 27 thing was all about.
"August 27th!! Get ready!" one Tweet said, also including the hashtag, #august27.
"What's happening on august 27th," another asked on Twitter.
"So like what's supposed to happen on August 27th that everyone on tiktok keeps talking about lmao," a third person asked.
Turns out, the whole trend started on July 6, 2020, when TikTok user @stfusamantha posted a video. The video utilized an interesting filter that gave the video a slightly spooky feel with deep blues and bright yellow eyes.
The user is looking at the camera with her arms crossed in front of her, with the soundtrack of "Such a wh0re slowed" by billie.is.my_wife in the background. And while the user herself doesn't say anything in the video, she wrote an ominous message on the screen.
"If this is on your FYP [for you page] … congratulations. You've been chosen. Remember the date August 27th its important," the message says while she smiles cheekily at the camera.
What's with the ominous warning?
The spooky message seemed to freak people out and the video at time of publication had more than 3.2 million plays. Everyone was curious what happens on Aug. 27, but it turns out – nothing? The video wasn't made to point to anything specific. She was just trying to make a fun video.
On Twitter, one user uncovered the trend and screenshotted some comments @stfusamantha made to explain what she meant with the video.
"i literally had no idea that'd blow up like that lmfao that wasnt even the goal i just wanted to make a weird video," she said. Adding, "the fact that people actually think i know whats gunna happen in a month is ridiculous, come on now yall."
Looks like we'll just have to wait and see what really happens on Aug. 27. It's 2020, after all, so at this point, nothing is off the table.