Put on a Laser Light Show for Your Friends on iOS by Typing "Pew Pew"
If you want to surprise your friends with a thrilling laser show, type these two simple words on your iPhone: pew pew. Find out more here.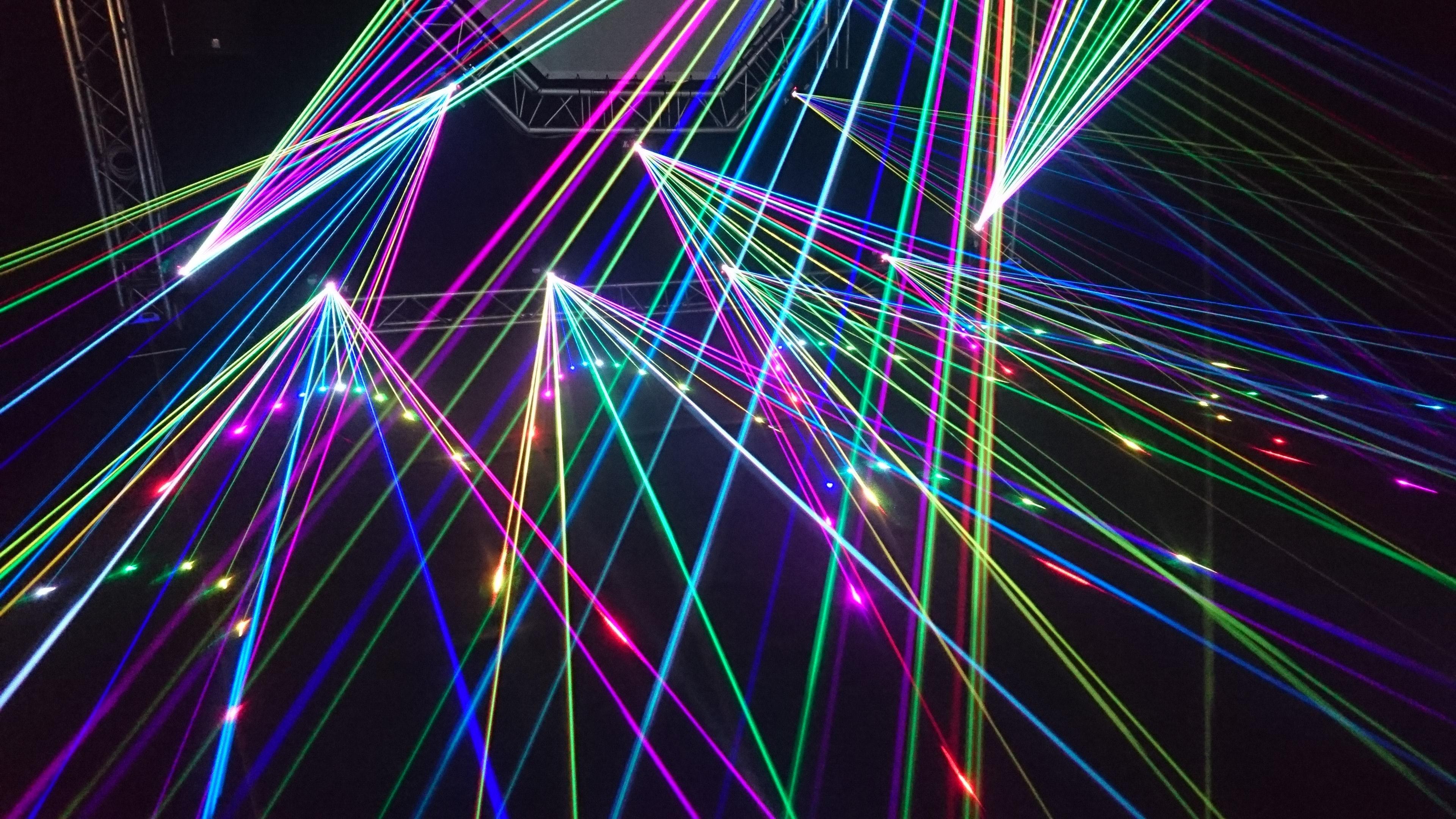 If you're an iPhone user, you probably know there are tons of fun hidden tips and tricks not everyone has discovered. The operating system is practically teeming with cool stuff that, once you find it, you immediately want to share it with everyone else.
Article continues below advertisement
That's the case with iMessage's very awesome selection of cool text effects that you can send with each and every text. If you've ever wanted to send digital confetti, you can definitely do that. It's one of the cooler effects, too.
There's a special menu you can browse through to pick just the right effect, but you can actually send one cool effect without exerting any real effort. You may have heard rumors about what happens when you send "pew pew" to someone. We're here to tell you exactly what that "something" is and how to customize what you can send in the future to your friends and family.
Get ready to make the most out of your iOS and all of the cool features iMessage brings with it. Trust us, it's worth the wait!
Article continues below advertisement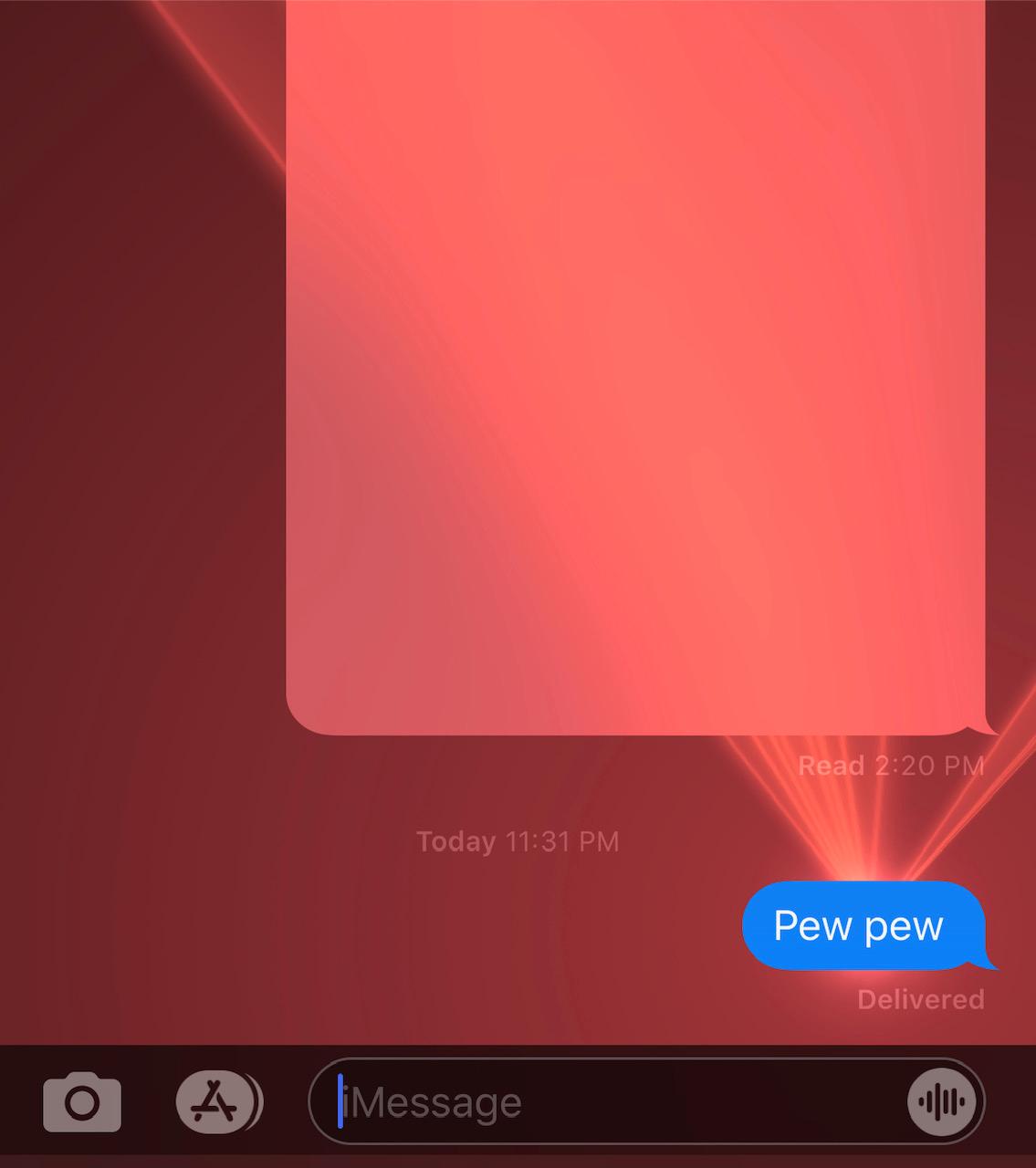 What happens when you send "pew pew" to someone on iMessage?
Let's go through it together! Open up a new iMessage and choose your recipient. Just type in "pew pew" as seen above in the image. You don't need any punctuation or anything extra. Then press the "send" arrow.
Article continues below advertisement
Sit back and relax and watch the show! What did you get? A laser show like the kind you'd see at a concert, of course. All those colorful lasers dancing around your screen? Your recipient will get the same thing when they open your message. That'll liven things up, right?
It's super easy to send lasers with iMessage, as you can see, and it looks really cool on both sides. But you can do far more than just send lasers. The next time you want to add some pizzazz to a conversation, first type out your message. Then press and hold the send button to see a new menu open up. It'll look something like what you see below.
Article continues below advertisement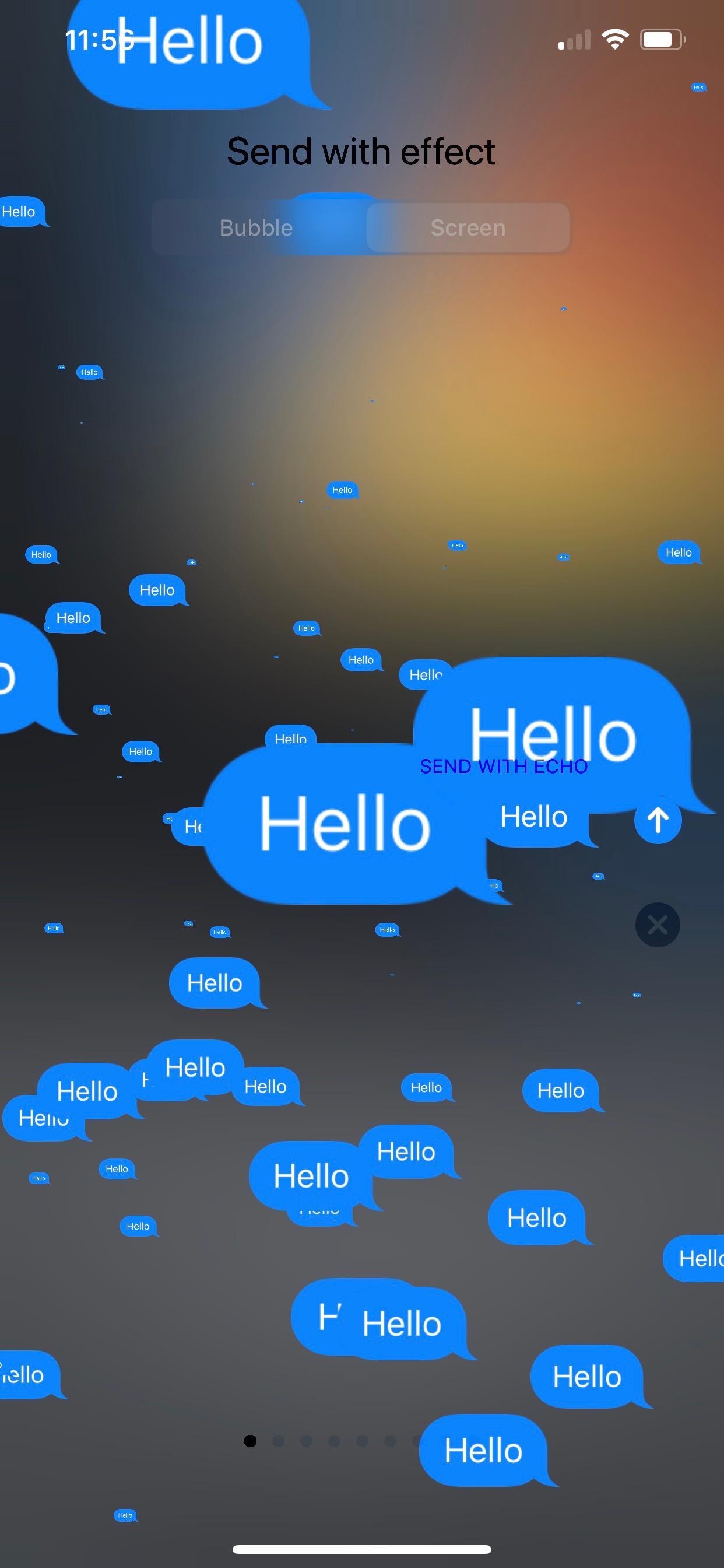 You'll see two options under "Send with effect." Select the "screen" button to start looking through full-screen decorations. You can see the "echo" option in the screenshot above, a particularly awesome one that sends a fountain of text bubbles featuring your message. You'll see lasers, the "echo" effect, and plenty of others to choose from. They'll only last a few seconds when you send your message, but they're still super fun to use.
And now you know a shortcut to sending lasers via text! Impress your friends with this cool feature and see how many people you can surprise with your flashy new messages. Chances are, a lot of people don't actually know how this works, so make sure you keep them in the loop and pass on the knowledge. Everyone deserves laser messages on their phones.