Skinwalkers Are All Over TikTok, but Not Everyone Knows the Real History Behind Them
The term #skinwalker has been gaining an audience on TikTok, however, not everyone behind the videos is familiar with Navajo culture.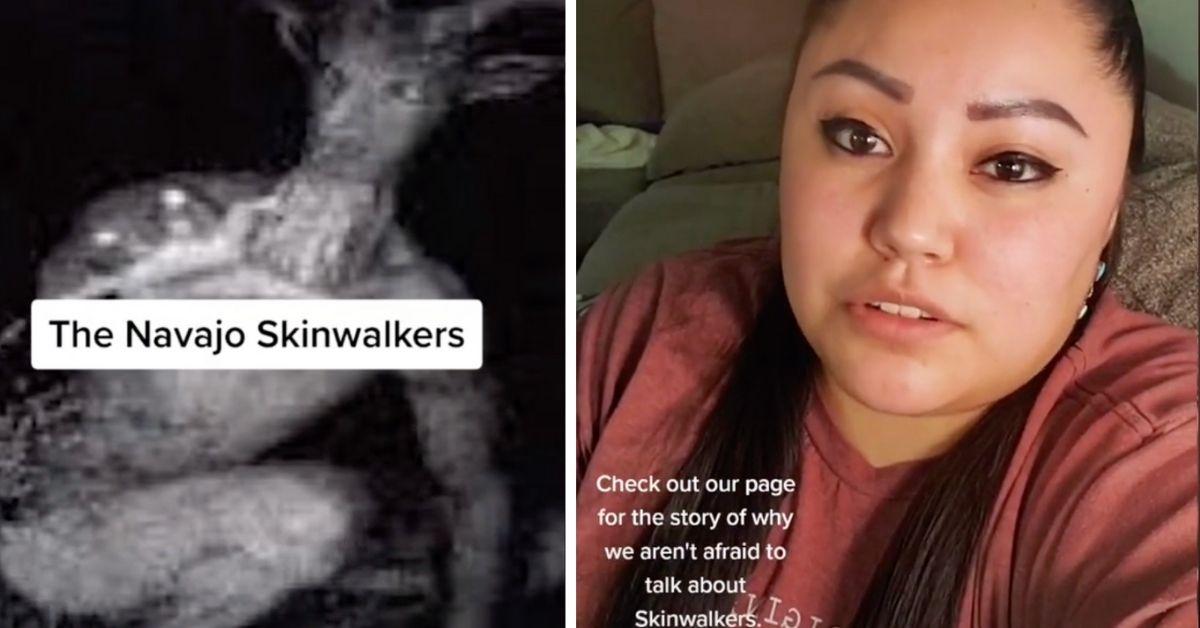 With over 600 million views and counting, the hashtag skinwalker has been gaining an audience on TikTok. Pull up a video with that tag and you might just get the chills. But not all #skinwalker content comes from creators who are familiar with the culture and history behind these highly-feared creatures.
Article continues below advertisement
Keep reading to learn what a skinwalker actually is and how it is often misrepresented in American culture.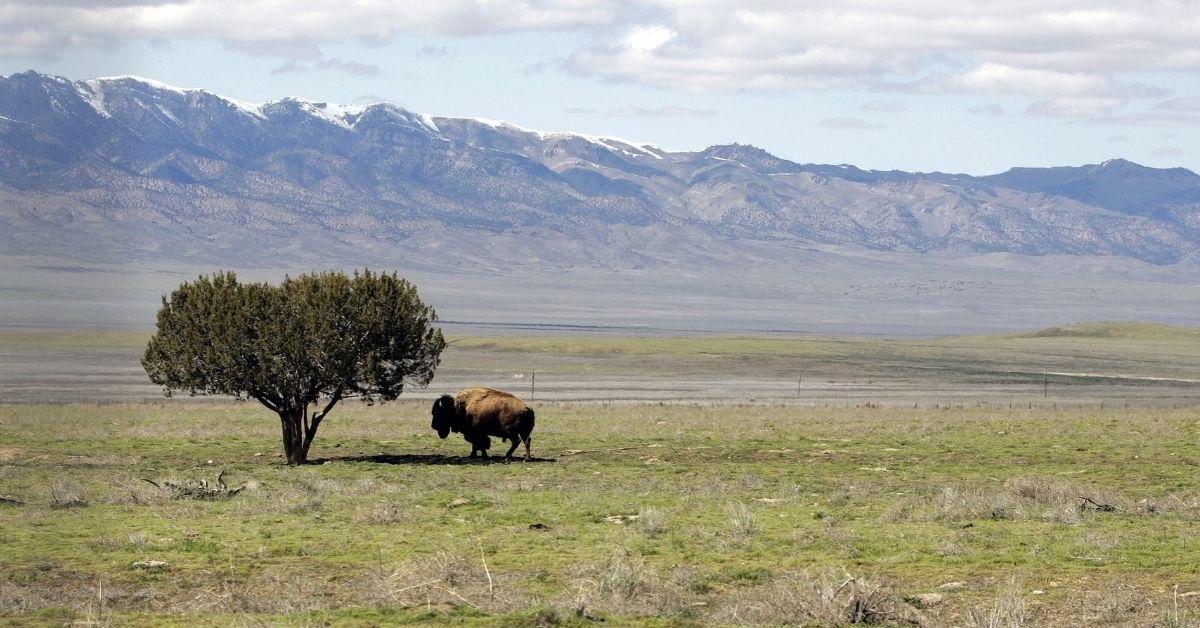 Article continues below advertisement
What is a skinwalker?
A skinwalker is a creature that is deeply rooted in Navajo culture. Formally named yee naaldlooshii, a skinwalker is defined as "a kind of wicked sorcerer who can transform into, occupy, or disguise themselves as an animal," per River City Ghosts. In fact, yee naaldlooshii literally translates to "with it, he goes on all fours."
They are said to exist primarily on Native American reservations.
Anthropologist Clyde Kluckhohn spoke with members of the Navajo community for his book Navaho Witchcraft. In it, he wrote that skinwalkers were secret witches within the community that were usually males. At night, they would come out and shape-shift into an animal, like a wolf or coyote.
Furthermore, he said they typically gathered in "foreboding places to work dark magic against their victims and engage in various taboo rituals of incest, corpse defilement, and sibling murder."
Article continues below advertisement
Skinwalkers started making national headlines in the late '90s.
Skinwalkers were only talked about in the Navajo community until the creature made front-page news in 1996 after one family believed they encountered one.
The Sherman family lived on a 512-acre farm in Utah that was located between the Uintah and Ouray Indian Reservation of the Ute Tribe. At the time, that area was notoriously known for paranormal activity, according to History.com. But it wasn't the UFOs that forced the family to take off.
Article continues below advertisement
Terry Sherman claimed he saw a wolf three times the size of a normal one. He tried shooting at it multiple times, but the creature remained unaffected. As the news went public, the Sherman family moved out and the new owners also experienced eerily similar encounters.
The home is currently used for research and has been aptly renamed Skinwalker Ranch. In the History Channel series The Secret of Skinwalker Ranch, a team of investigators explore the chilling private territory.
Article continues below advertisement
J.K. Rowling incorporated skinwalkers into her wizarding world — and some Native Americans weren't happy about it.
Potterheads may recall that Harry Potter author J.K. Rowling incorporated skinwalkers into her fictional narrative in 2016. Sadly, many Native Americans were not happy with her work. In an open letter to J.K. Rowling. Dr. Adrienne Keene, who runs the popular website Native Appropriations, explained why it was so problematic.
"We as Indigenous peoples are constantly situated as fantasy creatures... But we're not magical creatures, we're contemporary peoples who are still here, and still practice our spiritual traditions, traditions that are not akin to a completely imaginary wizarding world," she wrote.
Article continues below advertisement
Furthermore, Navajo writer and filmmaker Brian Young tweeted that he was "broken-hearted" about the book. "J.K. Rowling, my beliefs are not fantasy. If ever there was a need for diversity in YA lit it is bulls--t like this," he added.
Article continues below advertisement
How to find legitimate skinwalker content on TikTok.
The skinwalker remains to be a huge threat to the Navajo community that is taken very seriously. Staged or exaggerated videos produced by creators who aren't part of their community may be viewed as disrespectful.
To filter out all of the disingenuous content, try searching with the hashtags #navajotiktok and #navajoskinwalker. However, be warned that not all Navajo creators are open to creating content about it.
As Navajo creator Cheii Cage (@rez_neck_vet), explains in the video up above, most Navajos refrain from discussing skinwalkers publicly as they fear it could summon one. However, Cheii adds that she and her husband have adopted their own values and discuss the creatures on TikTok as a way to reclaim their power.