It may be time to finally indulge in that HBO NOW subscription you've been putting off for months. You may know Zendaya as the cute little sitcom star from Disney's Shake It Up, but the 22-year-old has taken on a new challenge in her acting career – and it comes in the name of Euphoria. And yes, it's just as euphoric as is sounds…
But before Zendaya stars in the Drake and Future the Prince-produced show, fans have a lot of burning questions about the upcoming cryptic drama series. Here's everything we know about Euphoria thus far!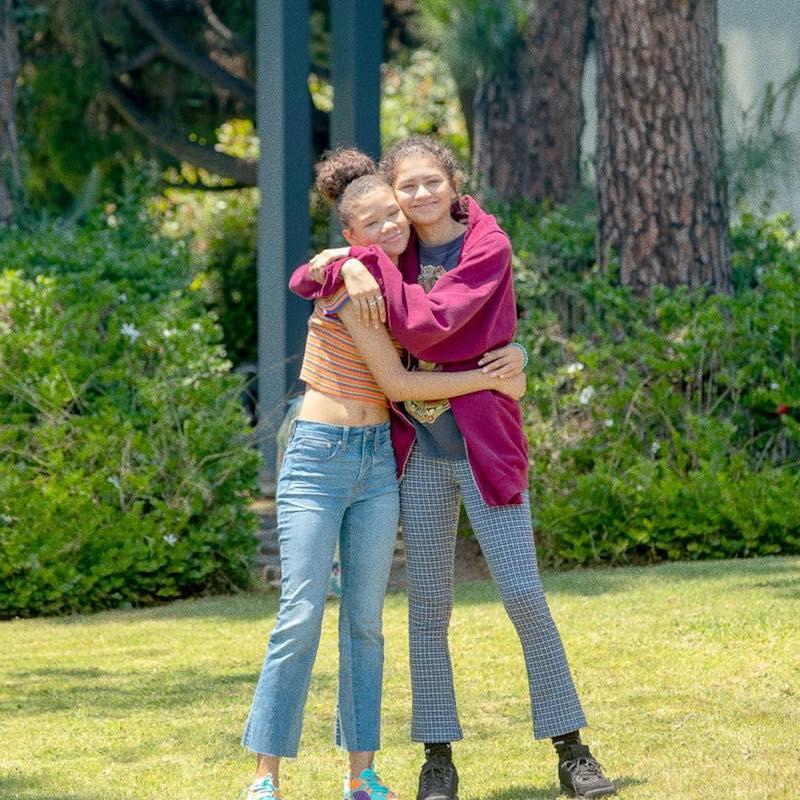 What is Euphoria about?
Created by Sam Levinson and based on the Israeli series of the same name, Euphoria seems to be an unconventional teen drama that follows a group of high school students dealing with all the ups and downs those tumultuous four years bring: love, relationships, sex, drugs, friendship, identity, violence, and trauma.
Unlike the hit teen shows Riverdale and 13 Reasons Why, Euphoria portrays these high school students in ways we're not used to – but that could be what really fascinates viewers this summer.
Zendaya's character is Rue, a drug-addicted 17-year-old.
Zendaya stars as Rue Bennett, a "lying, drug-addicted 17-year-old" and the daughter of her loving mother Leslie (played by Nika King). The protagonist and narrator of the series, Zendaya's character echoes a teen who is struggling with not only her drug addiction, but also with her self-identity and OCD.
Just from the looks of the first trailer, we have a feeling Zendaya is likely one of the most complex characters on television right now. And her enigmatic tone supports that notion. "At some point you make a choice about who you are and what you want," she says in the clip.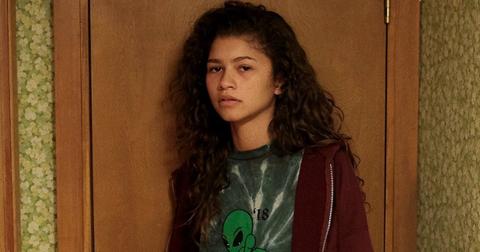 "Suddenly, the whole world goes dark, and nothing else matters but the person standing in front of you," she adds. That person is transgender girl Jules (played by Hunter Schafer), who appears to be Rue's best friend. However, the trailer's tone insinuates that there may be a budding romance between the two.
Zendaya has admitted that Rue is nothing like she is in real life. "Obviously, there's not much in my own experience of being a teen that I could draw on, especially when it comes to struggling with addiction," she previously explained to Vogue. More reason why we're so enthralled by her character.
When does Euphoria air?
Euphoria will air its eight-episode first season on Sunday, June 16 at 10 p.m.
What channel is Euphoria on?
Euphoria will be shown on HBO. That said, in order to watch, you will have to either have HBO with your cable plan, an HBO Now, HBO Go, or an Amazon Prime Video subscription.
Don't fret if you miss the premiere, though. You can watch it whenever you please on HBO Go, Amazon Prime Video, or on your DVR. Just watch out for spoilers!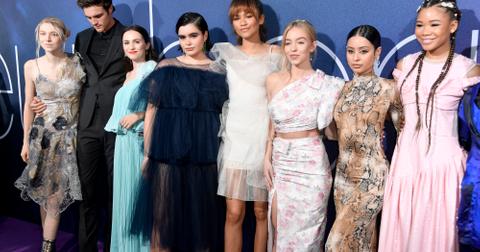 Maude Apatow and Eric Dane also star in Euphoria!
In addition to Zendaya, Euphoria will feature quite the star-studded (and large) cast. The series' lineup also includes Austin Abrams, Maude Apatow (the daughter of Judd Apatow and Leslie Mann), Angus Cloud, Eric Dane (yes, Grey's Anatomy's McSteamy is back!), Alexa Demie, Jacob Elordi, Barbie Ferreira, Nika King, Storm Reid, Hunter Schafer, Algee Smith, Sydney Sweeney, Alanna Ubach, and more.
Watch Euphoria Sundays at 10 p.m. EST on HBO.