Fairy Flying Is a Pretty Dangerous TikTok Trend That Some Users Are Worried About
Fairy flying is the latest viral trend to take over TikTok, leading some to wonder what it is, and others to express concern over it.
Content warning: This article talks about suicide.
The gist:
Fairy flying is the latest dangerous TikTok trend that has experts worried.
Fairy flying videos depict users seemingly floating in the air with their heads obscured. It tends to appear as if the person in the video is hanging from their neck when in reality, they are standing on a table and obscuring that fact by hanging their shoes off their ankles.
While the trend itself doesn't appear to refer to suicide, mental health experts say the visuals in these videos can be triggering for those who've dealt with suicide in their own lives.
Article continues below advertisement
The latest trend going viral on TikTok seems fairly innocent, but there are some mental health experts who are worried about its implications. Fairy flying is just the latest in a long line of trends to dominate the platform, and those trends range all the way from totally innocent to truly dangerous.
Because fairy flying is now trending, many want to know more about what the trend is, and why so many people seem to be so worried about it.
Article continues below advertisement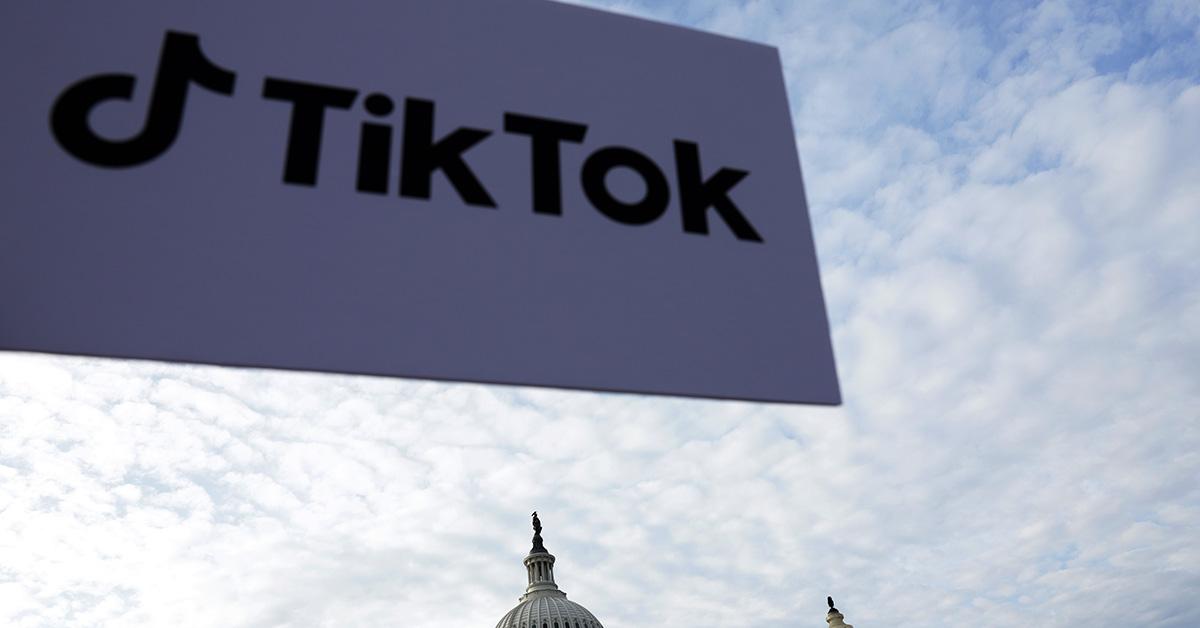 What is fairy flying on TikTok?
Fairy flying is a trend that showcases what appear to be lifeless bodies handing in the air with their heads obscured. The videos are meant to invoke the fairies of the trend's title, but they also remind some of bodies being hung. The trend's presentation is not overtly dangerous, but according to The New York Post, there are some who think the trend could be dangerous to those who misunderstand what the videos are suggesting.
Article continues below advertisement
"The #fairflying trend could be triggering or bring about negative emotions for people who have experienced suicidal ideation or have loved ones who've attempted or committed suicide," Dr. Josh Stein, a child and adolescent psychiatrist for Newport Healthcare told The Post. "Even in its most innocent form, videos that depict people hanging could be disturbing to some."
"This speaks to one of the major challenges of TikTok and social media — things go live and without awareness of potential consequences or warnings," Stein added.
Although these videos certainly have serious implications, they are really just trick images. The videos are taken from an angle so that they obscure the fact that the person who appears to be flying is just standing on something and hanging shoes off of their heels.
Article continues below advertisement
Fairy flying is the latest challenge that presents concerns for TikTok.
Although plenty of the challenges on TikTok are harmless, some are actually deadly, and some, like fairy flying, have potentially harmful implications. In April, after a 13-year-old died participating in the Benadryl challenge that was trending on the platform, TikTok released a statement saying that they worked to take down harmful trends where possible.
Article continues below advertisement
"At TikTok, we strictly prohibit and remove content that promotes dangerous behavior with the safety of our community as a priority," the statement said.
The Benadryl challenge is just one of several that the platform has helped spread far and wide.
Another trend known as boat jumping also became popular on TikTok, and involved people jumping off of fast-moving speed boats into water.
Several people died after participating in the trend, in large part because the water can hit you like concrete when you're moving at speed.
Fairy flying may not rise to that level of direct harm, but the implications of suicide that the trend elicits are worthy of careful consideration. TikTok, a platform filled with young people, is probably a place where those types of evocations should be avoided to the fullest extent possible.