Spirit Airlines Faces the Wrath of Angry Customers — More Than 2,000 Flights Canceled by the Budget-Friendly Airline
What is going on with Spirit Airlines? The budget-friendly airlines cancels more than 2,000 flights and thousands are left stranded at the airport.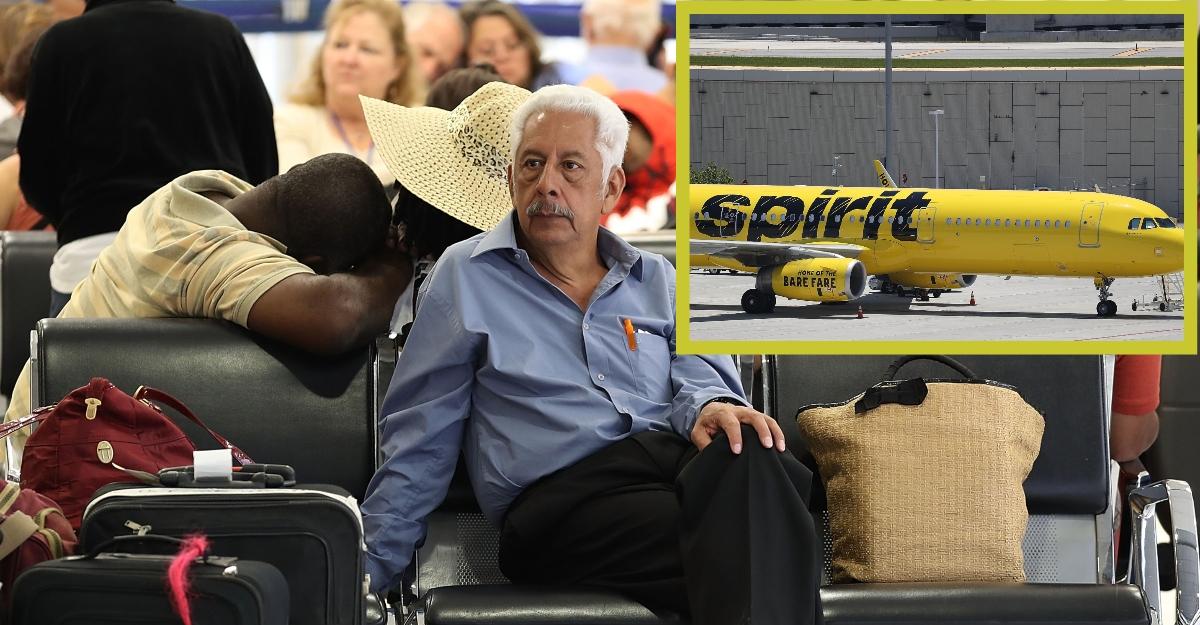 It's the summer of ... flight delays!
After lockdown mandates were lifted following a summer of being mandated to quarantine and socially distance from others in 2020, many people were looking forward to traveling again.
But, paying for an overpriced airline ticket or for your bag was the least of some people's worries.
Article continues below advertisement
On Monday, Aug. 2, reports broke out that budget airline Spirit canceled 277 flights. Within a week, more than 2,000 flights had been canceled, and customers were left stranded at the airport for hours and, in some cases, even days. So, what is going on with Spirit Airlines? Is the company going out of business? Passengers are looking for answers!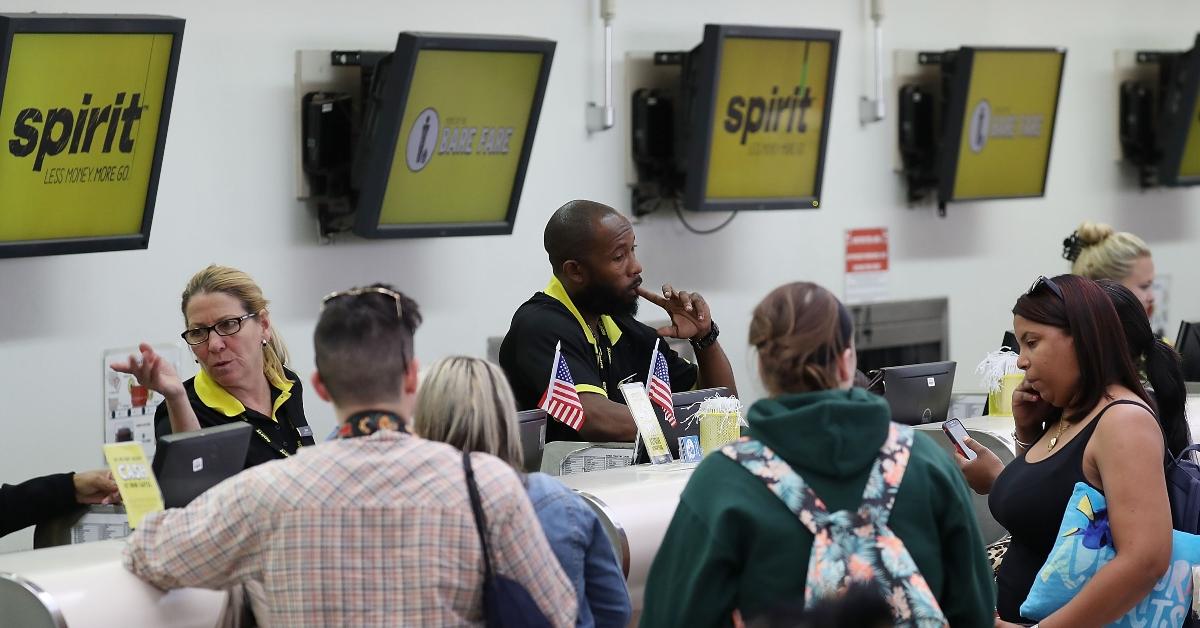 Article continues below advertisement
What is going on with Spirit Airlines? Is Spirit Airlines going out of business?
Let's face it — there are many jokes being made about the budget-friendly Spirit Airlines. The company typically saves you money on the total cost of your seat but makes you pay for everything à la carte.
Checking a bag? More money. Bringing a carry-on? More money. Is your bag over 40 pounds? A lot of extra money! Would you like a drink on the plane? Be prepared to break out your credit card. So, it's safe to say that Spirit isn't the most luxurious airline experience.
And passengers were recently inconvenienced when Spirit canceled more than 2,000 flights, which is reportedly more than half of Spirit's schedule.
According to a report from USA Today on Aug. 2, passengers were waiting in line for hours to collect refunds and to help get rebooked on another flight while stranded in Orlando and Fort Lauderdale, Fla.
"It looked like a hurricane shelter," passenger Rebecca Osborn said at the time of Spirit's counters at Orlando International Airport, per USA Today.
Article continues below advertisement
"We're working around the clock to get back on track in the wake of some travel disruptions over the weekend due to a series of weather and operational challenges," Spirit Airlines spokesman Erik Hofmeyer told the outlet via email. "We needed to make proactive cancellations to some flights across the network, but the majority of flights are still scheduled as planned."
According to CNBC, the flight cancellations were a result of staffing shortages, technology problems, and a rise in travel.
"There's definitely some angry people," Spirit Airlines CEO Ted Christie told reporters (via CNBC) on Aug 5. "Right now, all I can say is we're very sorry for what happened."
Article continues below advertisement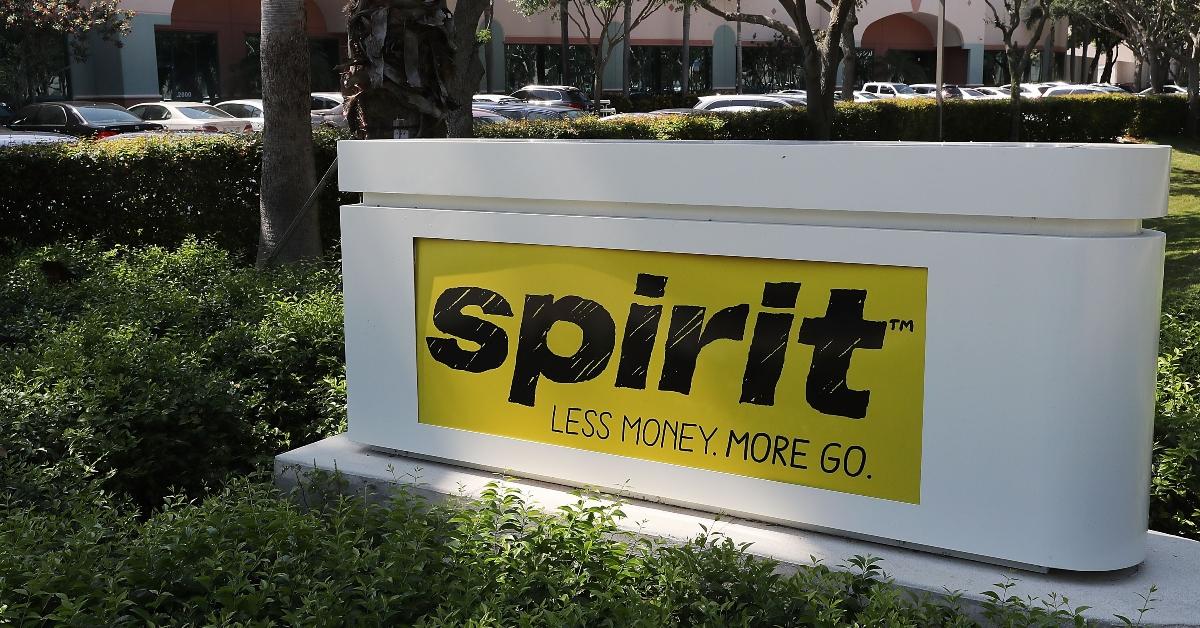 Is there a pilot strike for Spirit Airlines?
Amid so many Spirit flights being canceled, rumors originally surfaced on the internet of a possible pilot strike as the reason for the upset.
"Spirit airlines pilots are going on strike [right now] & because of that, they had to cancel all spirit airlines flights! Which caused so much drama & we [were] in line for 4 hours! But wait there's more! The line was backed up all the way out of the airport," tweeted one person.
Article continues below advertisement
"There is no strike," Spirit representative Field Sutton said in an email to WUSA9 on Aug. 2. "I'm aware of the rumor of a pilot strike, but it's 100% false. We have a fantastic team of pilots working very hard during this busy travel season."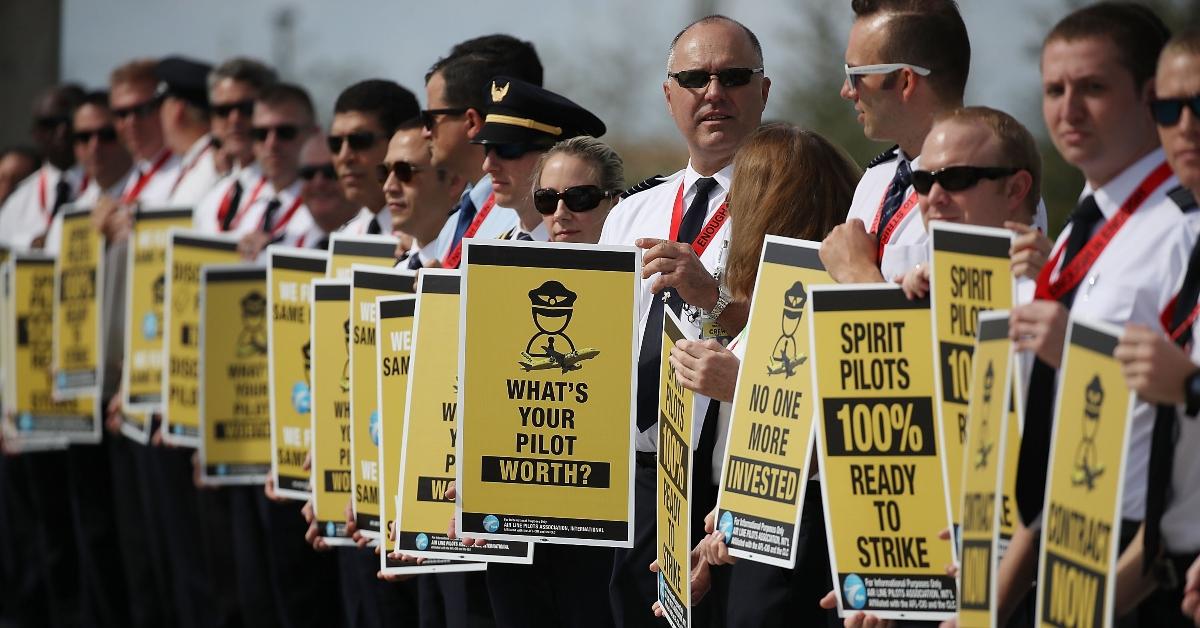 Additionally, the Association of Flight Attendants-CWA — which represents Spirit's flight attendants — confirmed that the flight cancelations were not due to a worker strike.
"A few news outlets have incorrectly reported that this may be due to a strike. This is not true. There is no flight attendant strike. Crews are not the issue,'' the union said (per USA Today).