'The Girl From Plainville' Touches on an Unorthodox Mental Disorder Used by the Defense in the Michelle Carter Texting Case
'The Girl From Plainville' is a fictionalized retelling of the Michelle Carter texting trial. Her defense used involuntary intoxication, but what is it?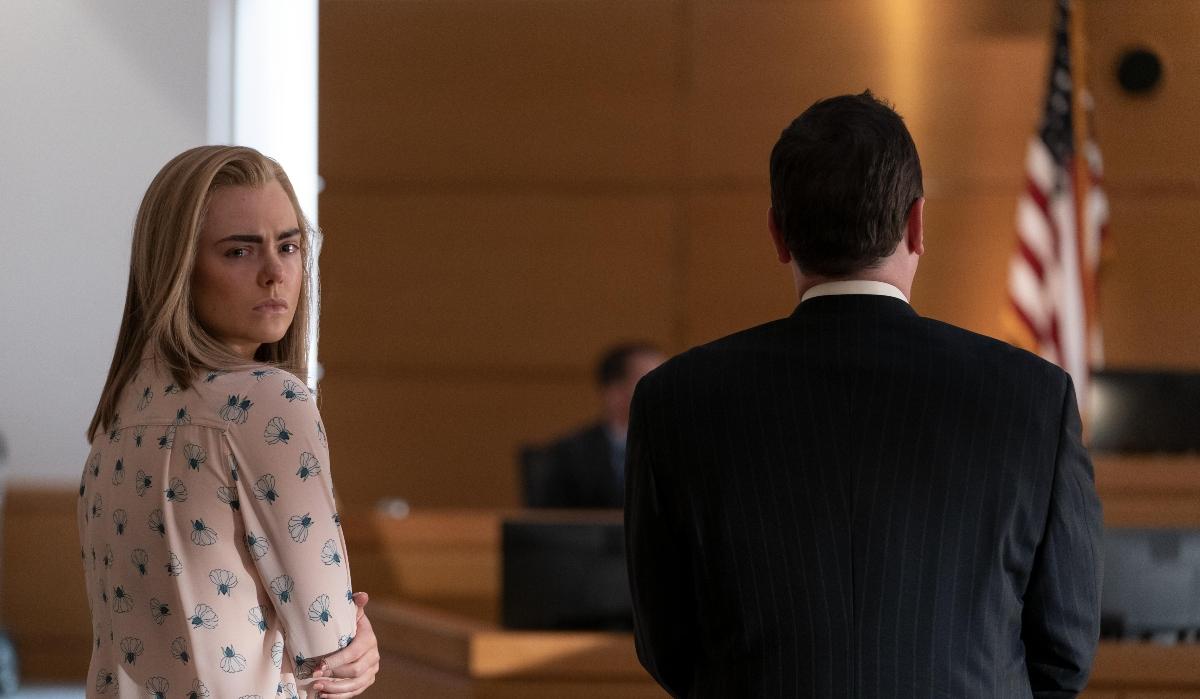 Content warning: This article mentions eating disorders and suicide.
Hulu has brought the 2017 trial of Michelle Carter (played by Elle Fanning) to the small screen in a fictionalized retelling of the events leading up to the suicide of her boyfriend Conrad Roy III (Colton Ryan). The Girl From Plainville is centered around the young couple's relationship and what could have made Michelle encourage Conrad's suicide via texts they exchanged.
Article continues below advertisement
Episode 7, titled "Teenage Dirtbag," is primarily in court during the trial. The defense has introduced an interesting theory about Michelle's behavior that's being put forth by psychiatrist Dr. Peter Breggin. He claims Michelle's antidepressants caused something called involuntary intoxication. But what exactly does that mean? Here's what we know.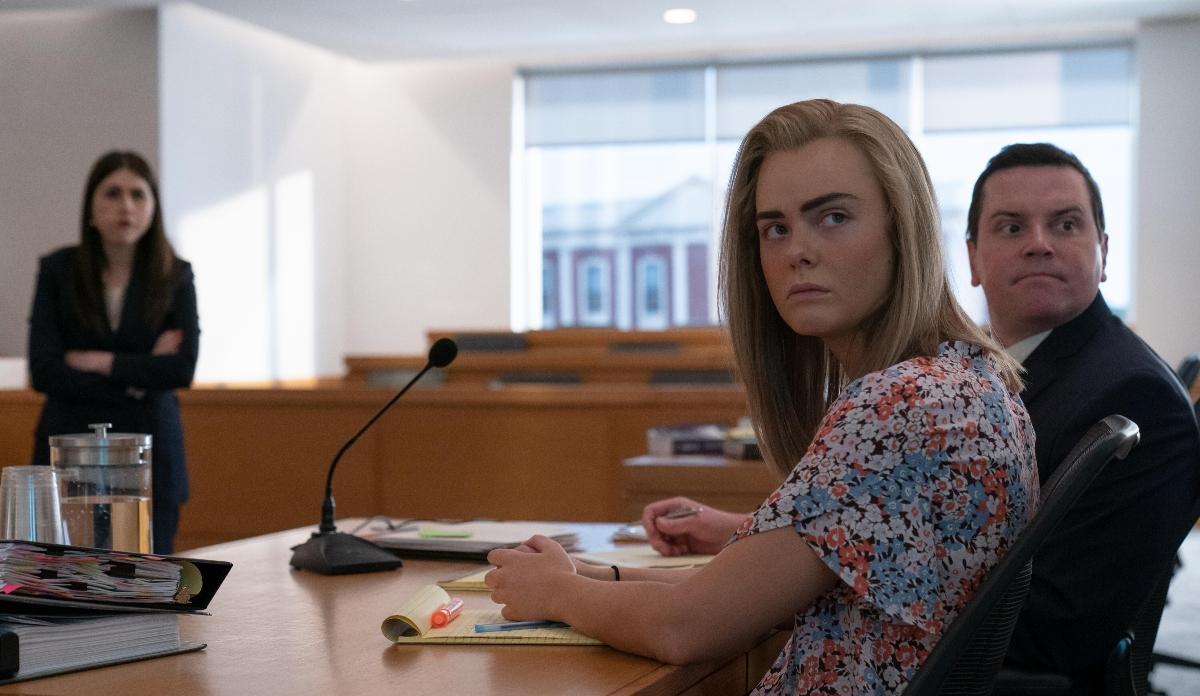 Article continues below advertisement
What is involuntary intoxication?
CNN reported that during the trial, Dr. Breggin testified that Michelle had been on some kind of antidepressant since she was 14 years old. At the time of the trial, she was 20.
"Before age 12, Carter had seemed to be loving, caring, and helpful. But as a teen she became 'a very troubled youngster,'" Breggin said.
She was prescribed Prozac in 2011, at age 14, when she developed anorexia. We're unclear when, but she would later switch to Celexa, which Dr. Breggin said "can increase suicide risk in people younger than 24 along with agitation, panic attacks, grandiosity, and not understanding the trouble one is getting into," per CNN.
Article continues below advertisement
To support this idea that Michelle was suffering from these side effects, Dr. Breggin brought up the fact that between April and June of 2014, Michelle began cutting herself. Breggin believed this escalation was not only due to a reaction from the Celexa, but it was also Michelle's attempt to gain control of her life while in a relationship where she felt she had very little.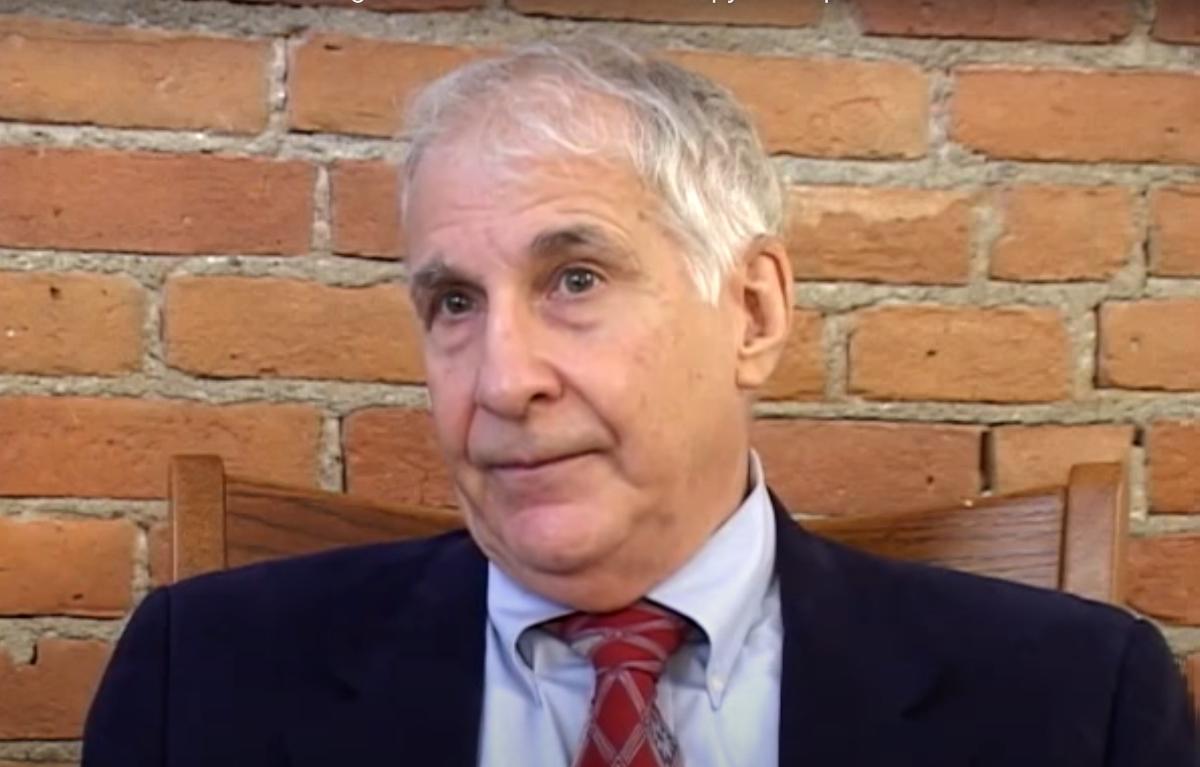 Article continues below advertisement
Conrad and Michelle met in 2012, and it didn't take long for Conrad to tell Michelle that he wanted to kill himself and there was "nothing she could do to stop him," said Dr. Breggin via CNN. He would go on to attempt suicide four times before he finally got what he said he wanted. Despite not actually speaking with Michelle, Dr. Breggin formed a theory based on reading their texts, and interviewing Michelle's family and friends.
According to his own clinical analysis, Dr. Breggin felt that "Carter would do anything to help Roy and was always cheering him up. Meanwhile, Roy provided little encouragement and was negative about dating and marrying her."
This, along with years of being on antidepressants, caused what Dr. Breggin referred to as involuntary intoxication.
Article continues below advertisement
For Michelle, this meant she "began to think she could help Roy get what he wanted — to die painlessly, to get to heaven, and to help his family grieve less by understanding him," claimed Dr. Breggin.
He also said that Michelle was "not forming the criminal intent — 'I'm gonna harm him.' She [felt that she] found a way to use her unique power to help and to help this boyfriend — in her mind but not in his — to not keep making mistakes and not keep hurting himself."
Article continues below advertisement
Not everyone agrees with Dr. Breggin's mental health theories.
Long before the Michelle Carter case, Dr. Breggin had to appear before a Maryland medical disciplinary board in 1987. He was being charged with acting irresponsibly during an appearance on the Oprah Winfrey Show.
While on the show, Dr. Breggin "advised patients to judge their therapists in terms of how much they seemed caring and supportive. If the therapist prescribed a drug at the first session, he said, the patient should leave that therapist's care. 'Don't Take the Drugs'," noted The New York Times.
Reactions to this hearing were mixed among Dr. Breggin's colleagues. E. Fuller Torrey, a psychiatrist in Washington who has frequently debated Dr. Breggin, felt, "The families of the mentally ill have every right to question the credentials of any psychiatrist who makes such statements."
However, Loren Mosher, the former chief of the center for studies of schizophrenia at the National Institute of Mental Health, said, "He was saying that people might consider talking therapy before taking pills, and that if anyone wants to give you a neuroleptic after just one visit, you certainly should be cautious."
In September 1987, The Washington Post reported that "a panel of the Maryland medical society has determined that there is no reason to take action against him [Dr. Breggin]."
He is famous for critiquing psychiatry and its, in his opinion, over dependency on prescribing medication. Whether or not you agree, it's certainly an interesting theory in the Michelle Carter case.
The final episode of The Girl From Plainville is available to stream on Tuesday, May 3 on Hulu.