Sofia Rosinsky on Mac's Future in 'Paper Girls': "She's Getting a Raw Deal" (EXCLUSIVE)
Mac Coyle (played by Sofia Rosinsky) finds out she's going to fall ill in the future — what is she sick with? Sofia shares her thoughts.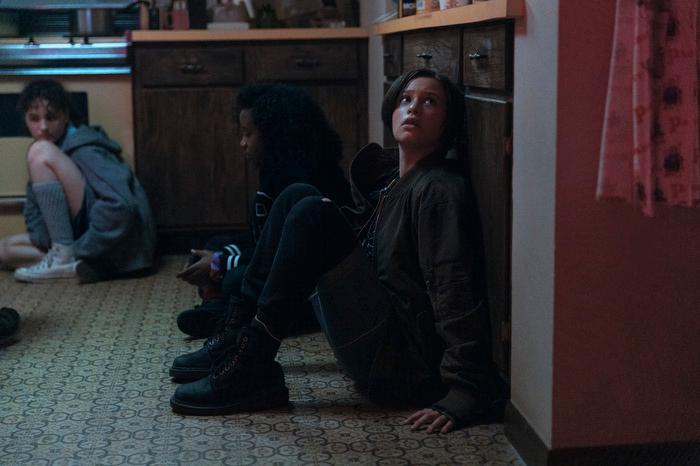 Spoiler alert: This article contains spoilers for Season 1 of Prime Video's Paper Girls, as well spoilers from the comics.
The new Prime Video series Paper Girls, based on the series of comics by the same name, follows four girls whose average morning paper route turns into a time-traveling adventure, catching them in the middle of a time war.
If you've never read the comics, there are some things you should know before starting the series — but it won't take long before you'll be sucked into the sci-fi adventure.
Article continues below advertisement
Mac, one of the paper girls in the series, finds out during her time-travel escapade that her future self falls ill — so while the other girls get glimpses of themselves in the future, Mac's is more uncertain.
So, what is Mac sick with in the future? Does her character die by the end of Season 1? Actress Sofia Rosinsky, who plays Mac in Paper Girls, spoke exclusively with Distractify about her character's fate ahead of the Amazon series' premiere.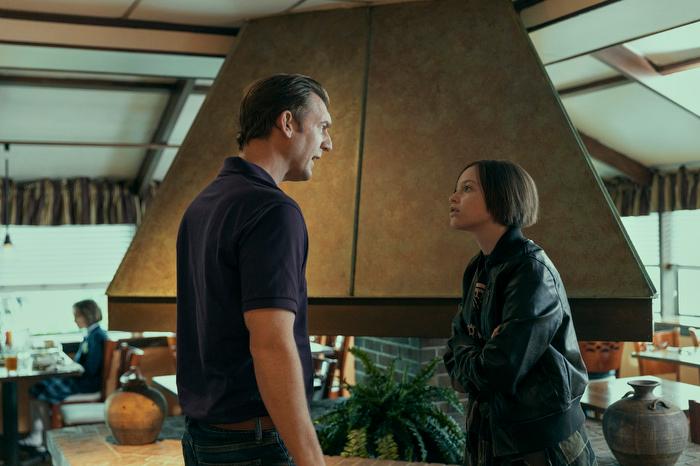 Article continues below advertisement
What is Mac sick with in 'Paper Girls'?
When Mac meets up with her older brother's future self, she learns that her 12-year-old self will soon fall ill with a brain tumor. Dylan tells his sister that she had been diagnosed with cancer (in the comics it was leukemia, specifically), and her brother attributes her illness at a young age to his decision to ultimately get his life in check — which is how he's made it out of the trailer park upbringing.
Though it has not yet been addressed in the show, the comic book series reveals that Mac's cancer diagnosis is a result of the girls' time traveling — which is an extra hard pill for her to swallow.
Article continues below advertisement
Does Mac die in 'Paper Girls'?
Let's be honest, the first season of Paper Girls hits fans where it hurts.
In a shocking moment, audiences see adult Erin sacrifice herself to help get the girls back to their own time period — and that's not the only death that hit the group.
Unfortunately, it is revealed early on in Season 1 that Mac is fated to die by the age of 16 years old, according to her brother. Because of her cancer diagnosis, Mac doesn't make it past her teenage years.
Article continues below advertisement
This, of course, comes as a huge shock to Mac.
"Obviously she's T-boned by this information… You know, she's getting a raw deal, especially with the fact that she's grown up in such a rough household," Sofia told us.
While at first she feels resentful and shocked by this knowledge, Sofia explained that the information helps her character grow throughout the season, setting her up for more development in a potential Season 2.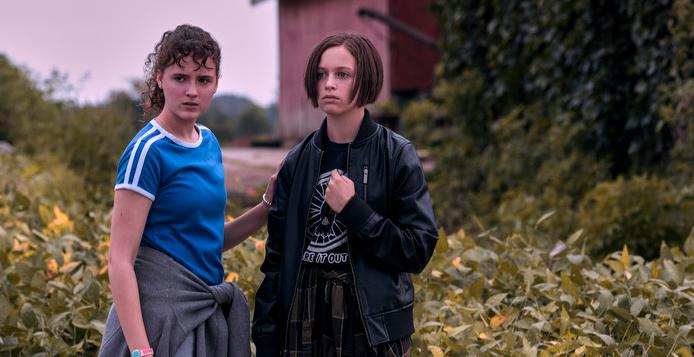 Article continues below advertisement
"She's very disheartened by this information, as anyone would be, but I think that by her learning about this she really can let her guard down more," Sofia said. "I think she understands that she doesn't need to be so tough all the time – it's OK to have a little bit of variation."
But fans of the comics also know that Mac doesn't go down without a fight, which leads her and KJ to voluntarily travel to the future in an attempt to find a cure for Mac.
Whether or not they will be successful has yet to be revealed, especially as the Amazon Prime Video series has taken a few creative liberties as the series is adapted for the small screen. While Mac was told she would meet an early end, it's still possible she and KJ can change her fate.
Season 1 of Paper Girls is now streaming on Amazon Prime Video.