What Is 'Jeopardy!' Champ Matt Amodio Studying for His PhD?
'Jeopardy!' champ Matt Amodio has won tons of money so far, but his field of study is just as impressive. Here's what he's studying for his PhD.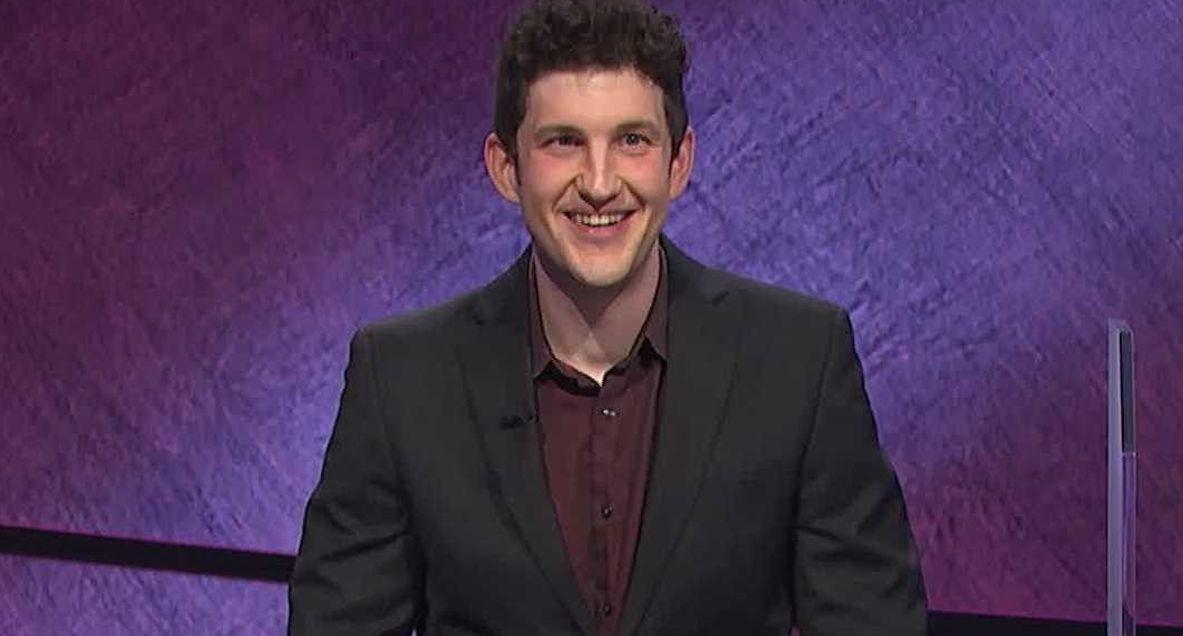 It may seem like you have to be super smart in order to make it on Jeopardy!, and winner Matt Amodio is proving that to be true. He's won hundreds of thousands of dollars on the show, but his intelligence doesn't begin or end on the show. He's working on getting a PhD at an Ivy League school, and what's even more impressive is his field of study.
Article continues below advertisement
But what is Matt Amodio studying for his PhD? Luckily, he's making a lot of money on Jeopardy! Per Fox News, he's the fourth-highest earner on the show ever so far, having won over $440,000 over a 14-day streak. Considering his impressive education, he might need the money to cover some serious student loan debt.
What is Matt Amodio studying for his PhD?
If being famous for competing on Jeopardy! wasn't cool enough, it turns out that Matt is studying artificial intelligence and machine learning at Yale as a computer science PhD candidate. Matt's LinkedIn profile says he's focused on "data-driven decision making," which is something that has helped him out on the show for sure.
Article continues below advertisement
According to an interview with Yale, Matt is in his fifth year of study and said that he credits his knowledge to his love of reading. "I spend most nights starting somewhere on Wikipedia," he said. "I read everything there, but also get 10 or 15 links from that article to other things that I'm interested in." But he also said he loves learning in general and he calls himself a historian.
Article continues below advertisement
In the Yale interview, Matt says he focuses specifically on neural networks in AI. "My big thing is applying neural networks on biological data," he said. He continued by saying that he feels like studying science has helped him succeed on Jeopardy!, but he also gets support from his fellow scientists. They watch along and leave supportive messages for him.
What is Matt's job?
According to his LinkedIn, Matt has been a research assistant at Yale for over four years, and the Yale interview says he works under Smita Krishnaswamy, assistant professor of genetics and computer science. Although it doesn't list exactly what he does in that position, his bio does say that he is all about solving challenging problems. And that love of figuring things out has followed him in a few different interests.
Article continues below advertisement
It goes on to say that Matt has built predictive models for "massive" data sets for different fields including media networking, natural language processing, cybersecurity, computational advertising, and even for his hobbies like baseball.
But Matt has some other aspirations. In the interview with Yale, he said that if he were invited, he would love to be able to work on the next generation of Watson, which is the AI that competed on Jeopardy! a few years back.
"I have a feeling that I would find it challenging," he said. "That's not an easy job, but that sounds fun." But he kept the length of his run on the show to himself so we just have to keep watching.