Matthew McConaughey Is Now a College Professor, and We Are Ready to Go Back to School!
What is Matthew McConaughey teaching? The Oscar winner will be a professor of film at the University of Texas for the fall 2019 term.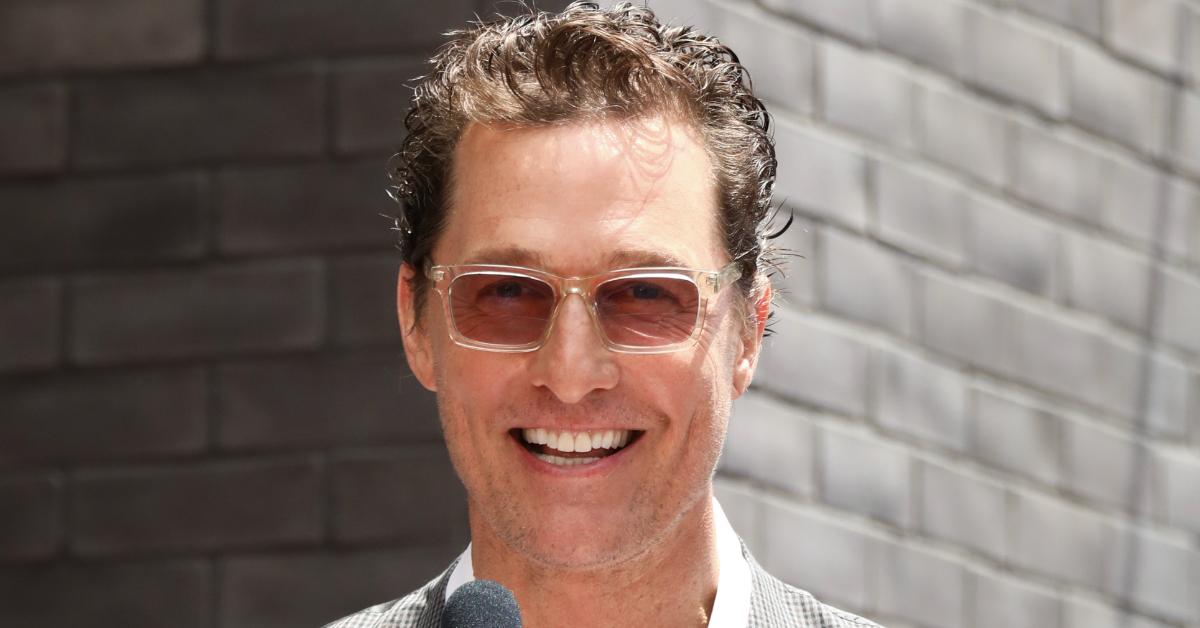 Matthew McConaughey is an Oscar-winning actor and producer, but he's also now a college professor to boot. On August 28, the University of Texas at Austin announced Matthew has been appointed as a professor of practice at the Moody College of Communication starting in the fall 2019 term.
Article continues below advertisement
What is Matthew McConaughey teaching? Film, obviously!
According to a UT Austin press release, Matthew is joining the faculty in Moody College of Communication's Department of Radio-Television-Film. He's served as a visiting instructor since 2015, when he began co-teaching a Script to Screen film production class with faculty member and director Scott Rice.
"It's the class I wish I would have had when I was in film school. Working in the classroom with these students gives me a chance to prepare them," Matthew said. "Making movies, turning words on paper into film, is both a science and art – no matter the time or generation. The elements of truth and genuine joy for the process are timeless. That will always be our classroom focus."
Article continues below advertisement
Did Matthew McConaughey graduate from UT?
Yes, Matthew earned a film degree from UT Austin in 1993. Dazed and Confused came out the same year. Matthew has obviously made the university proud with his career success, and he's remained a vocal UT fan through the years.
Article continues below advertisement
Professor McConaughey's class will probably have a waitlist.
Let's be honest: Who wouldn't want to take a class with Professor McConaughey?! Shortly after UT Austin announced the actor had been appointed a professor and would be teaching the Script to Screen class in the fall, people took to social media to respond.

Article continues below advertisement
"This is awesome!" tweeted @MANof5T33L. "I wish I was at UT right now. I graduated a while back. Script to Screen sounds like a fantastic course. This will help the students a great deal. Congratulations! Hook 'Em!"
Matthew will undoubtedly be happy to spend some time back in the south. 
The Texas native travels frequently for work and spends a lot of time in Los Angeles. But as he explained in a 2016 interview with Garden & Gun, L.A. isn't ever really going to feel like home. "I like visiting there. It's fine," Matthew said. "But it's no place for a family, in my opinion."
"Me? I like to live in a place where I like to spend my time, where I have a good relationship with time," he continued. "I don't feel like I get ahead of myself as much when I'm in the south as when I'm back in L.A. An hour feels like 60 minutes and a mile feels like a mile. Does time trickle by a little more here? Yes. I think people like it that way."
Something tells us Texas will be happy to have the McConaugheys in town!