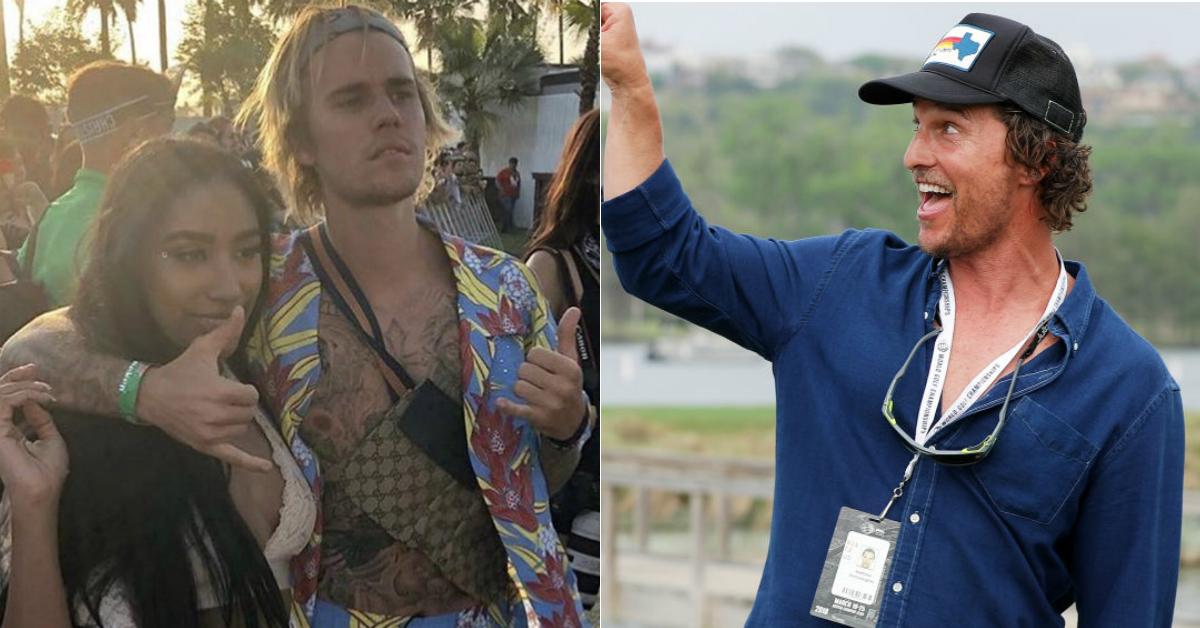 Justin Bieber Went Full Matthew McConaughey At Coachella And People Can't Stop Laughing
By Mustafa Gatollari
When you're at Coachella, rocking wild outfits is kind of the norm.
I'm not sure why or how that form of self expression came about, but it might have something to do with the fact that it's an awesome music festival filled with a bunch of people who just want to party.
It's not like I have much fashion sense. Maybe I'm just jealous because I could never pull off a pair of overalls from the women's section of Urban Outfitters, but whenever I think of Coachella, I can't help but just be baffled by the things people wear, especially when you're outdoors all day just marinating under the sun.
But since Coachella is always such a happening event, you can always count on a few celebrity sightings, and you can also count on them wearing wild getups. Like Justin Bieber rocking this floral pattern matching shirt and shorts combo.
Say what you want about the outfit, but it was clear that the star was having a heck of a time skipping all over the place.
But in between all his dancing, people noticed something about the Biebs.
And it wasn't just that he perfected his Hokey Cokey dance.
But it's that he's basically Matthew McConaughey from his upcoming movie, Beach Bum.
It's not that people weren't digging it.
But the evidence was pretty persuasive.
I mean, just look at these pics of Bieber.
Then try telling me he doesn't look exactly like McConaughey in these.
People legitimately kept mixing them up.
I mean, the side-by-side pictures just don't lie.
The only difference I guess is that McConaughey is rocking a fanny pack and Bieber has got a cross body bag.
Some people thought it was just part of Justin's inevitable transformation into the Oscar-winning actor.
But there were some people who didn't see the resemblance at all.
Dirty blonde hair, weird designs, and an overall languidness that defines their body language? I'd say Bieber went full McConaughey Beach Bum for sure.