Attention Directioners — One Direction Teases Reunion After Returning to Social Media
What is ot5? Here's how the term relates to the boy band One Direction. Plus, details on the group's alleged reunion in honor of their 10th anniversary.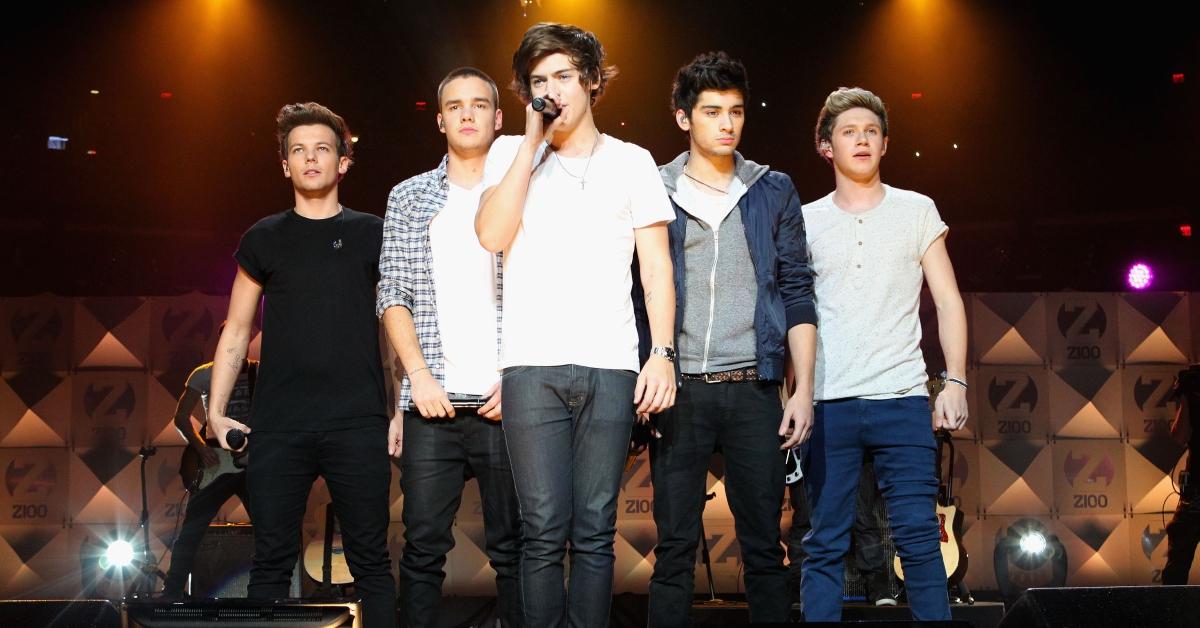 If you were a kid or a teen (or maybe even an adult) in 2010, you definitely remember jamming out to the teen heartthrobs of One Direction. Seriously, these boys invoked worldwide mass hysteria similar to Beatlemania!
However, they sadly broke fans' hearts when the group announced they were taking a break in 2016.
Article continues below advertisement
So, is this the moment every millennial has been waiting for ... when One Direction finally reunites? According to the boy band's official social media account, it sure does seem that way!
"Tomorrow! You and me got a whole lot of history #10YearsOf1D," the band posted on both Twitter and Instagram on July 22 alongside a graphic that reads "10 Years of One Direction."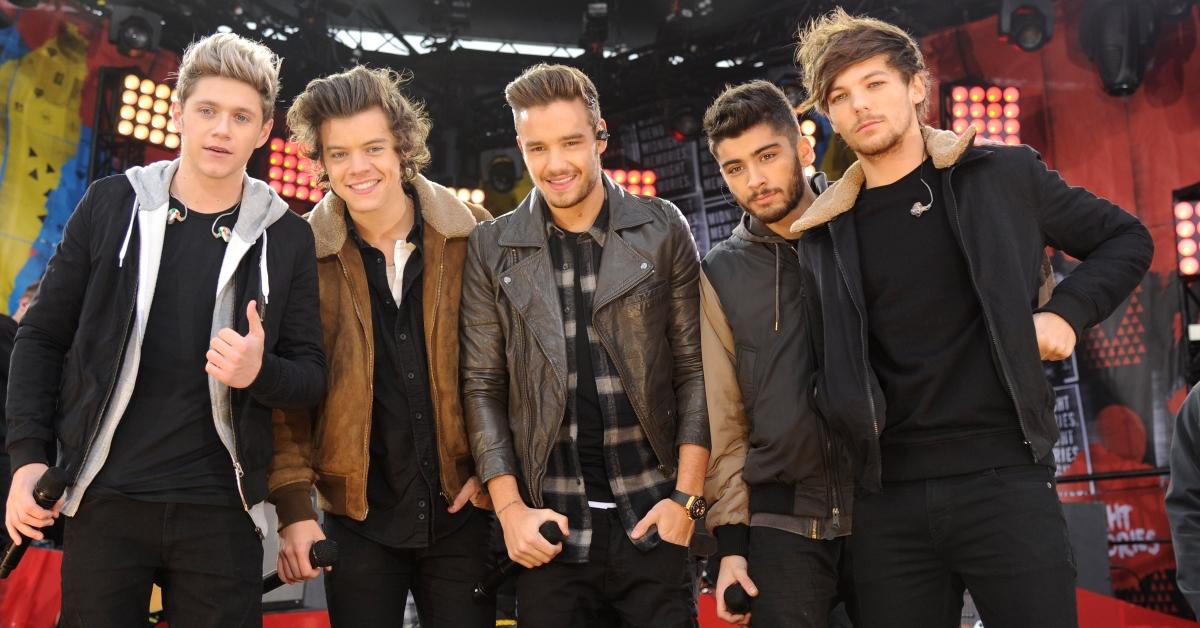 Article continues below advertisement
After their lengthy hiatus in 2016, remaining members Harry Styles, Niall Horan, Louis Tomlinson, and Liam Payne went on to pursue solo projects. Former One Direction bandmate Zayn Malik left the group one year prior to work on a solo album.
So, could the guys finally be reuniting in honor of the band's 10th anniversary? As their fans cheer for the "ot5" to return, they're certainly hoping to get their wish.
Keep reading to find out more!
What is ot5? Fans use the slang term to refer to the original members of One Direction.
According to a One Direction fandom site, the slang abbreviation ot5 stands for "one true," referring to the five original members of 1D: Zayn, Niall, Louis, Harry, and Liam.
If you're a fan of the boys guys, you've probably seen the term used on social media. The hashtag #ot5 is circulating around Twitter among the fanbase with the recent reunion tease.
Article continues below advertisement
"Honestly If it's not #ot5 idk if I want it....." one fan tweeted, seemingly referencing the idea that Zayn should be part of the 10-year reunion. Another individual wrote, "So I'm just going to spend the rest of the week refreshing Twit and Insta for 1D reunion content? Oh, okay. This is apparently who I am now. Cool, cool. I've embraced it. Let's gooooo. #10YearsOneDirection #1DReunion #OT5."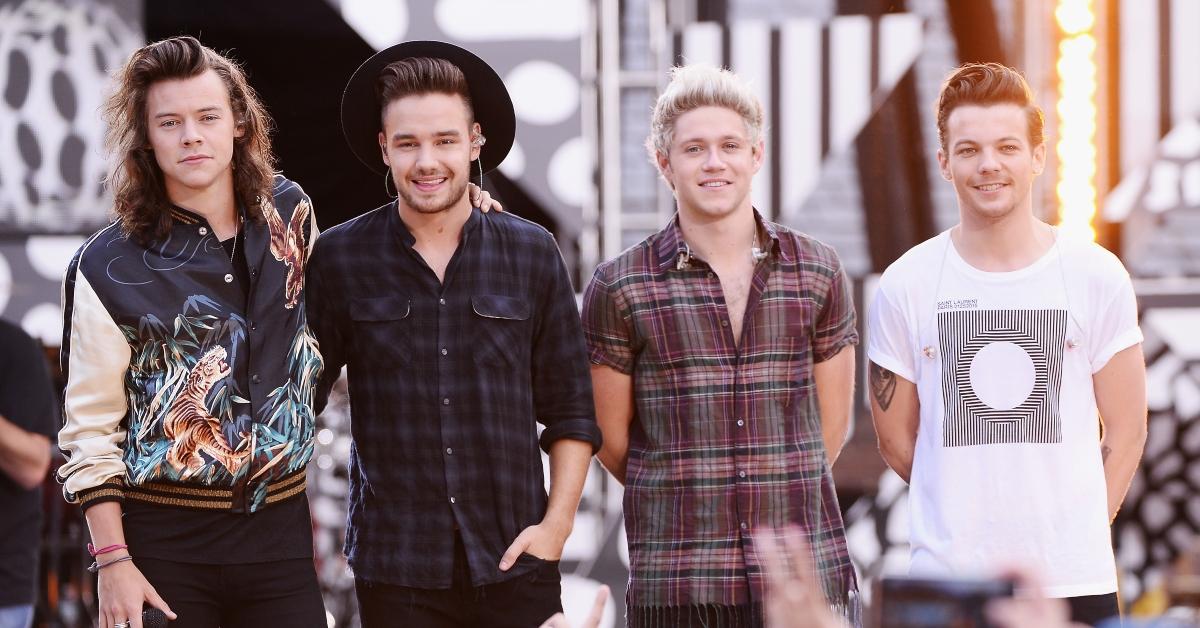 Article continues below advertisement
One fan tweeted, "When your watching a playlist of one direction videos and then zayn stops being in them #10YearsOneDirection #ot5." This fan posted, "I KNEW MY BOYS WOULD COME BACK!!! #onedirection10years #ot5."
So, are the guys officially reuniting?
Are all of the members of One Direction reuniting ... including Zayn?
While an official One Direction reunion has not been confirmed, fans are holding out hope. With rumors swirling, the 1D fandom noticed that the guys re-followed Zayn on social media back in April. Additionally, Directioners went crazy after Liam posted a TikTok of himself FaceTiming with Harry.
Liam also hinted at a reunion with his former bandmates when he appeared on The Late Late Show With James Corden in April. "I'm not allowed to say too much obviously, because I'd be giving it away. But we've been speaking a lot more at the moment," he confessed. "I think that we're all feeling that that 10 year is a very special moment."