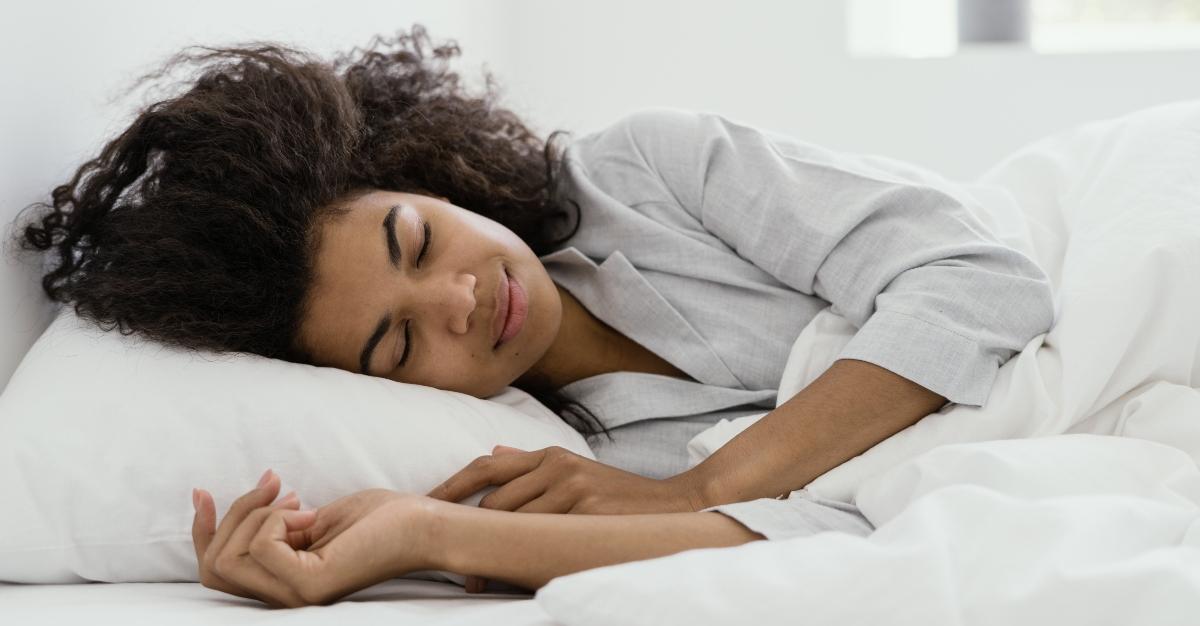 What Is Pink Noise? Explaining TikTok's Latest Health Trend
We've all heard of white noise, but did you know there are other noise colors? Colors of noise describe the different frequencies present in sound and come in various colors ranging from white to blue to red.
Pink noise is social media's latest fascination, with #pinknoise garnering 12.4 million views on TikTok. One user claimed pink noise gave her the most restful sleep of her life. Another said it helped improve her chronic tinnitus.
So, let's take a look at what pink noise is and explore its potential benefits.
Article continues below advertisement
What is pink noise?
Like white noise, pink noise is a noise color, but it is less intense. While white noise contains all sound frequencies played at the same intensity, pink noise only consists of those people can hear. Unlike white noise, pink noise is softer, amplifying lower frequencies and reducing shrill, high frequencies for a steadier, lower pitch. This type of noise filters out the sounds that humans deem irritating or distracting, such as cars driving by.
Article continues below advertisement
White noise, on the other hand, is more severe. Whether it's a running vacuum, an air conditioner, or television static, white noise is high-pitched and can irritate the human ear. Because pink noise filters out these high-pitched hums, it creates a more relaxing listening experience, positioning it as a popular sleep aid.
What are examples of pink noise?
Many of the sounds occurring in nature are examples of pink noise. These sounds have low frequencies, making them soothing to listen to. Examples of pink noise include:
Ocean waves

Steady rainfall

Waterfall

Rustling leaves
Article continues below advertisement
Can pink noise help you sleep?
While most research on the relationship between background noise and sleep involves white noise, evidence suggests that pink noise can help with sleep. Given its ability to drown out unwanted sounds, pink noise helps decrease the time it takes to fall asleep.
Studies have shown that listening to pink noise while sleeping increases slow-wave activity in the brain, commonly referred to as deep sleep, which improves overall sleep quality. More extended periods of deep sleep are associated with better memory, decreased stress levels, improved immune system functioning, and more.
Article continues below advertisement
Should you listen to pink noise?
Pink noise might be a beneficial solution for individuals struggling with sleep. Given its low frequencies, steady hum, and soothing sound, pink noise may help you fall asleep faster and achieve deep sleep for a prolonged period.
Because pink noise consists of sounds heard in everyday life, many therapists use it to treat hearing issues such as tinnitus, a ringing or buzzing noise in one or both ears.
Article continues below advertisement
However, white noise is also beneficial. From easing sleeping issues and improving concentration to lessening ADHD symptoms and reducing crying in infants, this broadband noise offers many health benefits.
For those who prefer lower frequencies, brown noise is another option. Like pink noise, brown noise reduces high frequencies but at an increased level. Brown noise consists of deep bass tones; sounds like thunder or a roaring waterfall illustrate this.
The bottom line: The low frequencies and consistent, soothing sound of pink noise can help you fall asleep faster, improve overall sleep quality, and potentially ease tinnitus symptoms.