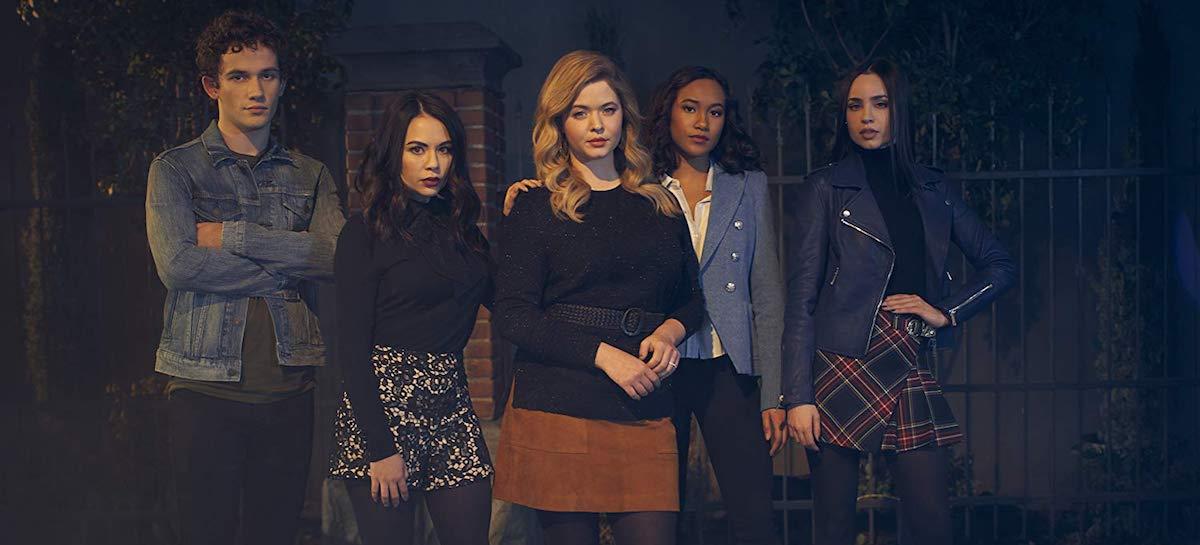 'The Perfectionists' Might Be Even More Disturbing Than 'Pretty Little Liars'
It's been almost two years since Pretty Little Liars ended, but it didn't take long for Freeform, the network that aired the wildly popular series, to announce a sequel. Pretty Little Liars: The Perfectionists premieres on March 20, but there seems to be some confusion surrounding the new show.
For instance, what's the premise? Will any former PLL cast members appear on The Perfectionists? And does it take place after the events in Rosewood? Here's what you need to know about the teen drama before its debut.
Article continues below advertisement
What is Pretty Little Liars: The Perfectionists about?
The spinoff is based on the novel, "The Perfectionists," by author Sara Shepard, who also penned Pretty Little Liars' source material.
A description from Freeform reads: "Everything about the town of Beacon Heights seems perfect, from their top-tier college to their overachieving residents, but nothing in Beacon Heights is as it appears to be. The stress of needing to be perfect leads to the town's first murder. Behind every Perfectionist is a secret, a lie and a needed alibi."
Article continues below advertisement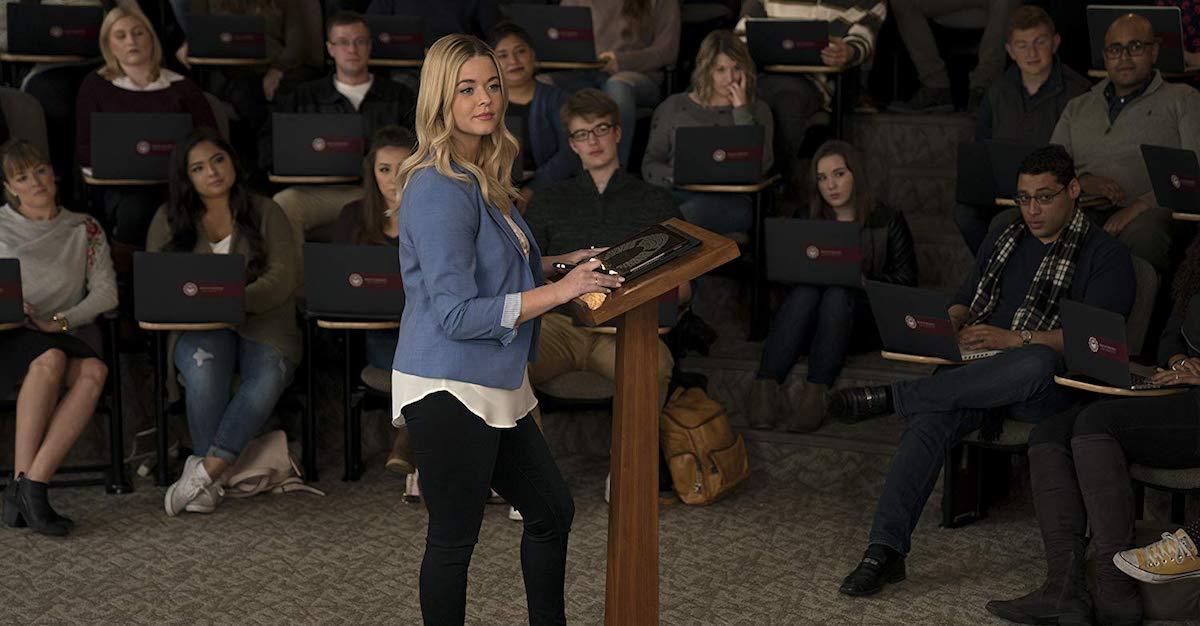 It was announced back in September 2017 that PLL stars Sasha Pieterse and Janel Parrish would reprise their roles as Alison DiLaurentis and Mona Vanderwaal, respectively, in the series.
Disney Channel's Sofia Carson will appear alongside the two veterans as Ava, a "beautiful trendsetting blogger and coder," while Walking Dead alum, Sydney Park, steps into the shoes of Caitlin, who dreams about becoming a senator. Newcomer Eli Brown rounds out the cast as a gifted cellist named Dylan.
Article continues below advertisement
Though Alison and Mona are central characters in the Beacon Heights University-set show, Sasha previously teased that there won't be much crossover between The Perfectionists universe and the PLL universe.
"It has nothing to do with PLL, they're just kind of putting my character into it," she told E! News. "It's still a murder mystery and it's a really interesting plotline."
How did PLL end?
Article continues below advertisement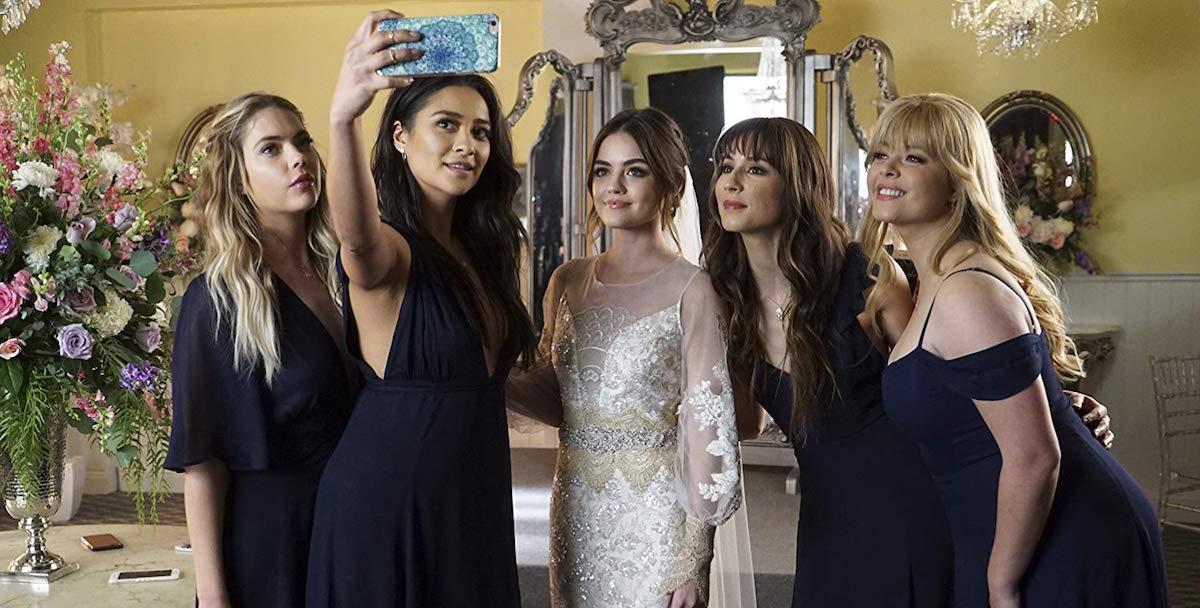 The long-running show pulled out all the stops in its final season. But the last episode really packed a punch.
After seven seasons of mayhem, the four main Liars — Spencer, Hanna, Aria, and Emily — got their happily ever afters, as did Alison, who became engaged to Emily and was joyfully raising twin daughters, Lily and Grace.
Article continues below advertisement
Showrunner Marlene King confirmed to TV Guide that The Perfectionists won't erase Alison's family back home.
"Emily and the babies are safe in Rosewood," she revealed. "Alison comes to Beacon Heights because an opportunity arises that she can't pass up. It's very hard for her to leave Emily and the babies, but we will understand as the first 10 episodes play out what's happened in that relationship, why it's happening, and why Alison is so far away from Emily."
As for Mona, the brunette beauty was last seen holding Mary and Alex Drake hostage in the basement of a doll shop in France. We'll be interested to see whether the writers incorporate that storyline into The Perfectionists.
Article continues below advertisement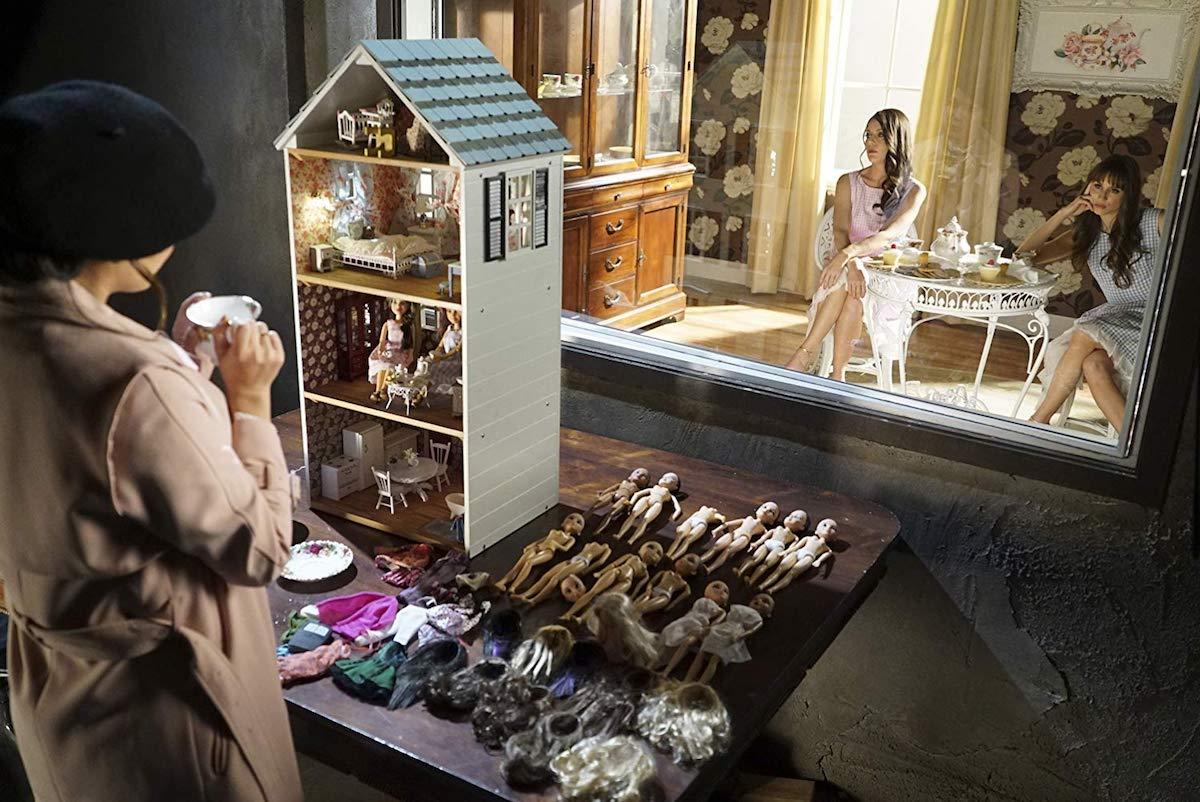 Fans of the book series are also curious to see which plot points the writers leave in and which ones they change. A lot of people are already questioning what the show will do with character Nolan Hotchkiss, who meets an unfortunate fate in the books.
If you want to know what happens to Nolan, scroll down for spoilers!
Article continues below advertisement
Who killed Nolan in The Perfectionists? (SPOILERS)
In the books, Julie Redding — a once popular girl who develops a personality disorder after the death of her best friend, Parker — kills Nolan out of revenge.
During a party at his house before her death, Nolan drugs a drunk Parker. Not wanting her abusive father to see her high, Parker asks if she can crash at Julie's, but the latter declines. After returning home, Parker is beaten to death by her father.
Julie is so overcome with guilt that she develops multiple personality disorder, and takes on the persona of her dead friend. As "Parker," Julie kills Nolan as well as two other people. She's later placed in a mental hospital, but escapes under the name E. Fielder.
We'd say PLL fans are in for one helluva ride! Watch the premiere of Pretty Little Liars: The Perfectionists March 20 on Freeform.