It's Whatever, But We Have Our 'Clueless' Remake Dream Cast Picked Out
We don't know much about the Clueless remake cast yet, but we do have our eyes set on some incredible talent.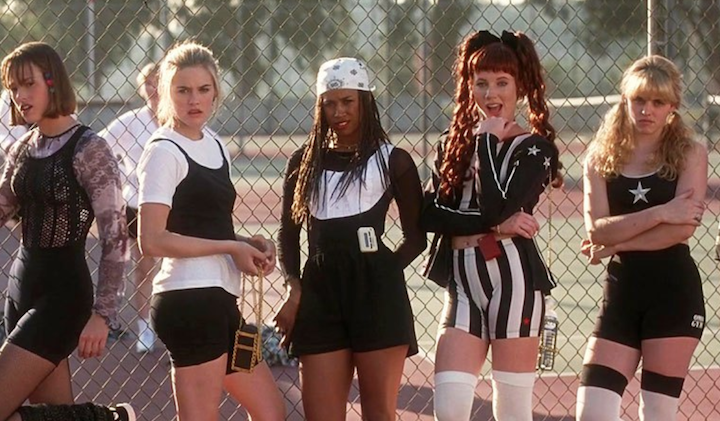 When Paramount Pictures announced a remake of Clueless was underway, the news broke the internet. From publishing thinkpieces on movies that should never be rebooted to avid fans expressing excitement on Twitter, the Clueless remake has had everyone talking.
Article continues below advertisement
And though we don't know too much about it and it hasn't been cast yet, we do know Marquita Robinson, a writer and editor on Netflix's GLOW, will pen the script for Clueless' remake, at least according to The Hollywood Reporter. Plus, Girl's Trip writer Tracy Oliver is set to produce the film, so it's not complete and utter doom.
If the rest of the Clueless franchise is any indication, the 2019 remake will probably bring in a lot of cash, too. Although the initial movie was a hard sell, it ended up making $56 million in the U.S. on a meager $12 million budget. The film's success led to a brief TV spinoff and even Clueless, the Musical opening in NYC next month.
Article continues below advertisement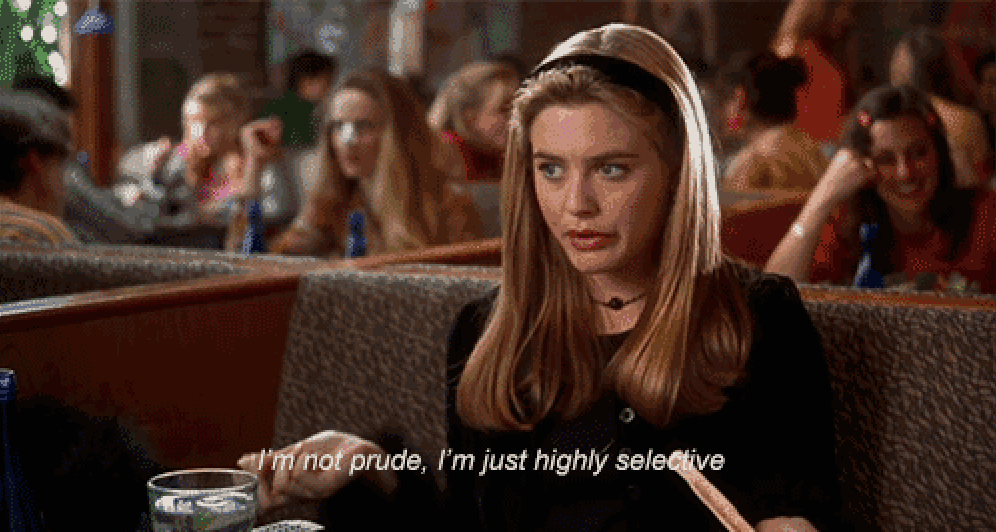 But the reboot will have to get a lot of things right, if it wants to satisfy die-hard fans. The original film, an adaptation of Jane Austen's Emma, was set in the '90s and it was SO '90s. I mean, it epitomized the culture of the decade unlike any other piece of art. OK, maybe Kids — but I digress.
Article continues below advertisement
The film is going to need quite a facelift to stand up in 2019. For one, Cher and Dionne, named after "great singers of the past" will definitely require a moniker update. As for the tartan skirts and ready-to-wear Alaïa? Athleisure or a stunning Jacquemus might be more fitting.
So, who could play a convincing and updated version of the Bronson Alcott High School students?
Read on for our dream cast.
Article continues below advertisement
Kiernan Shipka as Cher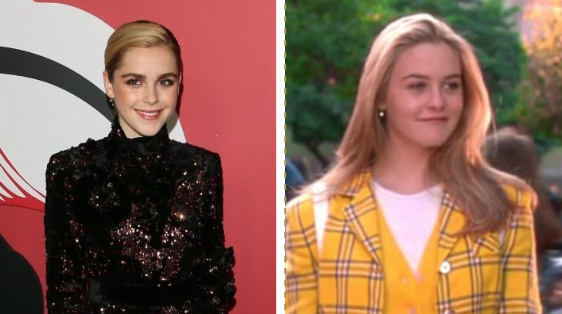 Article continues below advertisement
Kiernan Shipka, the little girl from Mad Men is about to celebrate her 19th birthday. Feel old yet? Recently, she's been on screen as the eponymous character in Netflix's The Chilling Adventures of Sabrina — which also means Kiernan is no stranger to reboots. Plus, her uncanny resemblance to Alicia Silverstone makes this casting choice a no-brainer.
Yara Shahidi as Dionne
Article continues below advertisement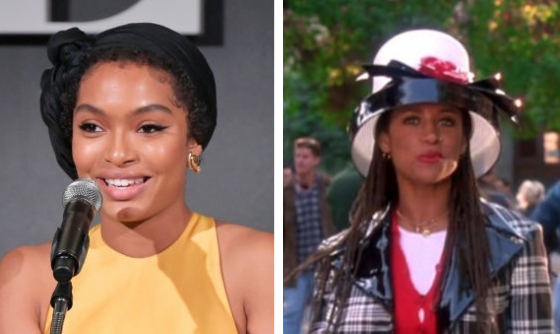 The 18-year-old actress and activist is so wonderful in her role as Zoey on ABC's Black-ish, the character got her own spinoff, Grown-ish, on Freeform. She also happens to be as fun to follow on social media as she is on the big screen — and her Instagram skills will come in handy for the Clueless reboot, which will probably rely heavily on today's digital zeitgeist. All in all, we think she'd be the perfect best friend to Cher. I mean, who else could pull off Dionne's many fashion looks so fabulously?
Article continues below advertisement
Awkwafina as Tai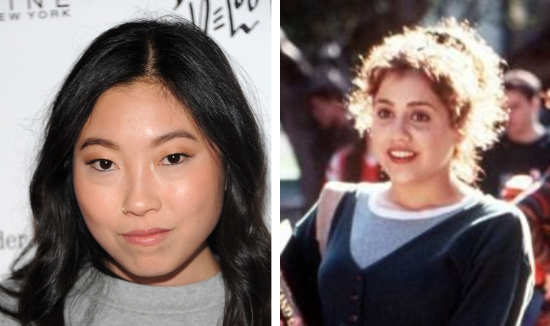 Article continues below advertisement
It's hard to imagine anyone else filling the shoes of late Brittany Murphy. And because it's sad to consider, there's only one person we can think of who might do Tai's role justice. Queens-born Awkwafina hasn't been a household name for very long, but in the past few years, she's secured roles in Oceans 8, Crazy Rich Asians, and recently even hosted SNL. We think she'd be perfect to play a naive, bubbly new girl who is eager to make friends.
Paul Rudd as Josh (again)
Article continues below advertisement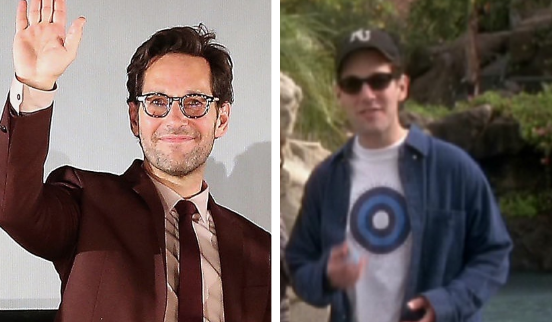 Who else could play Cher's stepbrother-turned-love-interest better than Paul Rudd? We feel very "if it ain't broke, don't fix it" about this one. Plus, if he cut his hair short and dressed for 2019, he'd probably look exactly the same. (Though the age difference between him and Kiernan is admittedly gross... so maybe not.)
Article continues below advertisement
Jaden Smith as Murray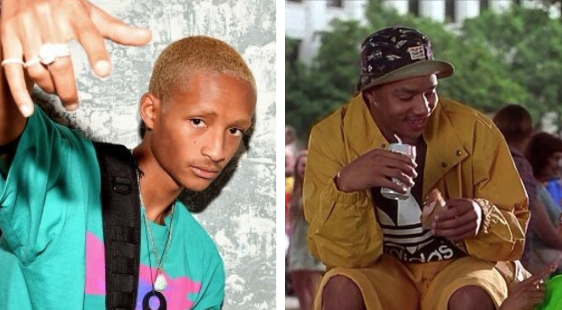 Article continues below advertisement
Jaden Smith is probably better known for his eccentricity than he is for his acting chops these days, but playing Murray in a Clueless reboot could change that. The 20-year-old has starred in films like After Earth, The Pursuit of Happyness and The Karate Kid, and we think it'd be hilarious to watch him teach Dionne how to drive.
Ilana Glazer as Amber
Article continues below advertisement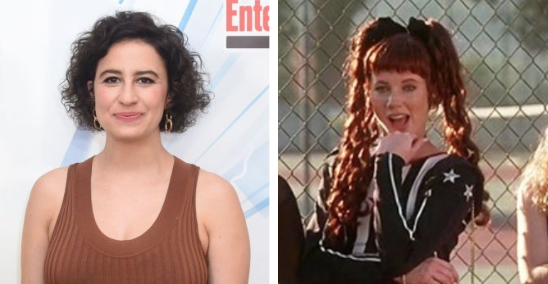 Writer, comedian and actress Ilana Glazer is best known for her work on Broad City, which is coming to an end this season. All the better, as far as we're concerned — this will free up her schedule to play Amber. The redhead who popularized the iconic W-hand gesture to signify "whatever" is definitely going to need a 2019 update. And we're confident Ilana would know exactly what to do with the part.
Article continues below advertisement
Hasan Minaj as Travis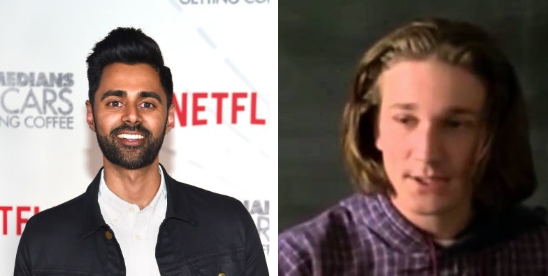 Article continues below advertisement
All it took was the Netflix special Homecoming to sell us on Hasan Minhaj last year, and we think he would be incredible on screen as Tai's stoner crush, Travis. The skater-boy part of his character is harder to picture, but the 2019 remake will hopefully replace this detail with something more fitting to the times — like Bird scooters or Citibikes.
Timotee Chamalet as Christian
Article continues below advertisement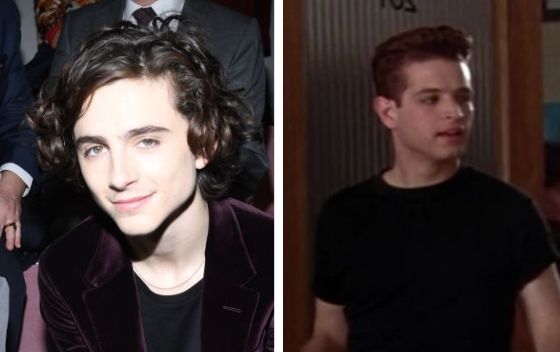 Be still my heart. Who in the world would be better to play Cher's gay bestie, Christian? Initially Cher's crush, the two eventually strike up a friendship over their shared tastes in art and fashion — and we can't imagine anyone better than Call Me By Your Name and Beautiful Boy's Timothée Chamalet to play the part.
Article continues below advertisement
Stephen Colbert as Mel Horowitz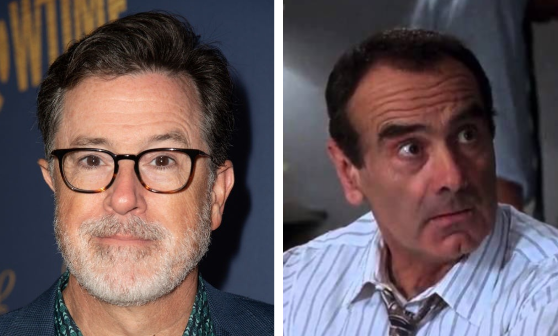 Article continues below advertisement
While Stephen Colbert is best known for The Colbert Report, The Daily Show and Late Night with Stephen Colbert, he also has plenty of acting credits under his belt. Perhaps most memorably, he played in The Hobbit, The Love Guru and Bewitched. We also think he would be a hilarious dad to millennial Cher. Just imagine him using legal jargon to argue over what a dress is, or how long it takes to get anywhere in LA.
We also think John Cho would make a hilarious Mr. Hall, and we propose that he fall in love with Chrissy Teigen as Miss Geist. Her quirk and online humor would allow her to play a perfect 2019 version of the teacher — and the two have already had Twitter beef, which would provide the perfect energy for an on-screen fling.
We don't know how we'll feel about the actual movie, but we do know we're excited for them to announce the cast.