The Riot Grrrl Music Genre Is Key to the Plot of Netflix's 'Moxie'
What exactly is riot grrrl? The feminist punk movement was huge in the '90s, and it's a major plot point in the Netflix film, 'Moxie.' Details.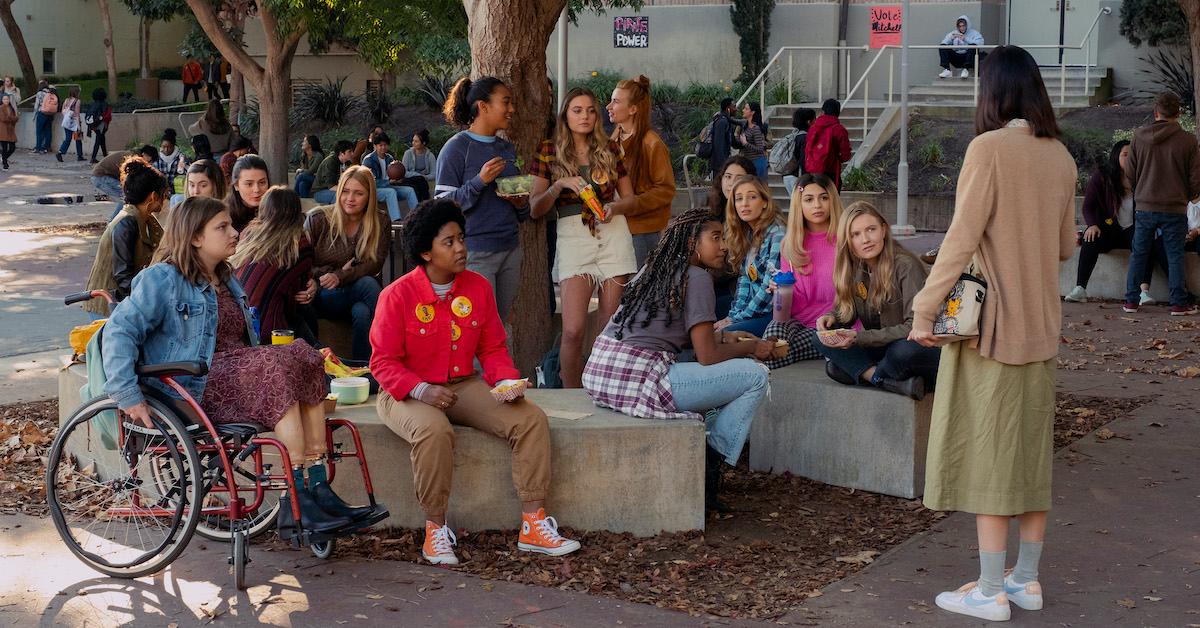 Those who are fans of anything and everything that Amy Poehler does, or who love to see feminism portrayed on screen will be tuning in to Netflix's newest buzzworthy teen drama film: Moxie.
The movie centers around Vivian (Hadley Robinson), who starts a zine in her Oregon high school after she realizes how much misogyny there still is among her classmates.
She draws inspiration from both her classmates and her mom, Lisa (Amy Poehler), who was a riot grrrl back in the '90s.
Article continues below advertisement
Moxie juxtaposes modern intersectional feminism and the riot grrrl movement, but younger viewers might not necessarily know what the latter is all about.
What is riot grrrl? Keep reading for more information on the movement, which is central to understanding Moxie.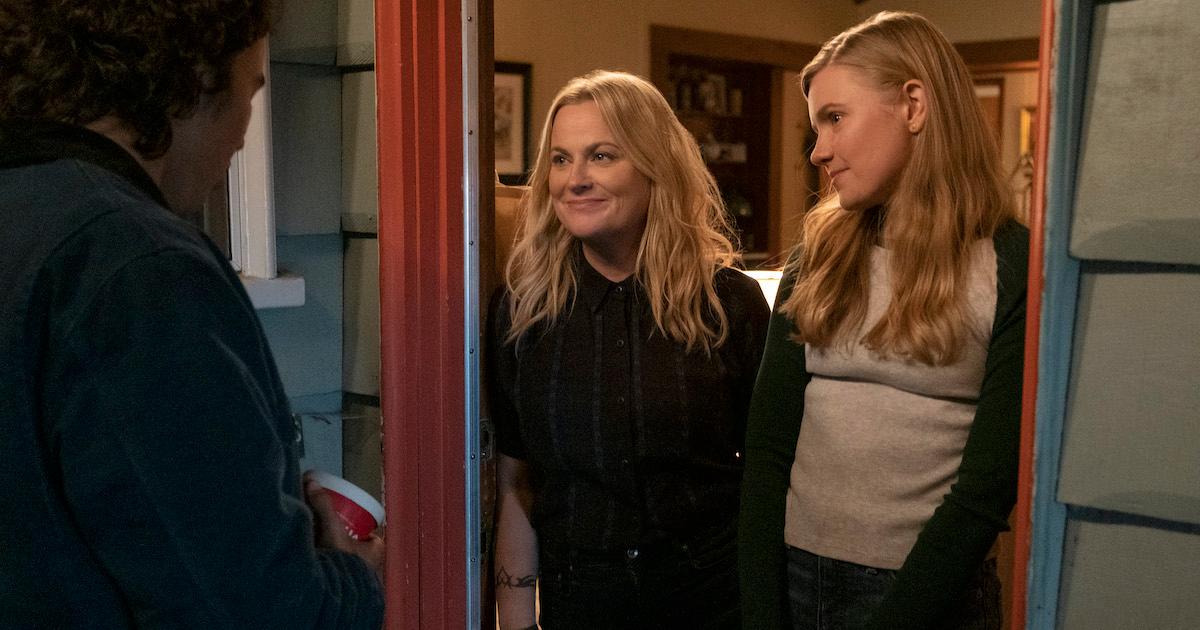 Article continues below advertisement
What is the riot grrrl movement?
Many agree that there have been four waves of feminism since the late 19th century, and they've been defined both by time period and by agenda.
The riot grrrl movement arose in the '90s, and it's considered to have sparked the third wave of feminism (which concluded in the early 2010s). It combines underground punk music with politically charged and feminist-focused lyrics, and it originated in the Pacific Northwest.
The third wave is associated with identity, rather than explicit rights. (The first wave of feminism, in comparison, centered largely on women getting the right to vote.)
There were a ton of riot grrrl bands that formed during this time. Many were in direct response to the influx and obsession with boy bands, and they also went against the idea of male dominance in punk music.
Article continues below advertisement
Those who were in riot grrrl bands sang about issues like abortion, sexual assault, the inequality between men and women, political activism, and anarchy.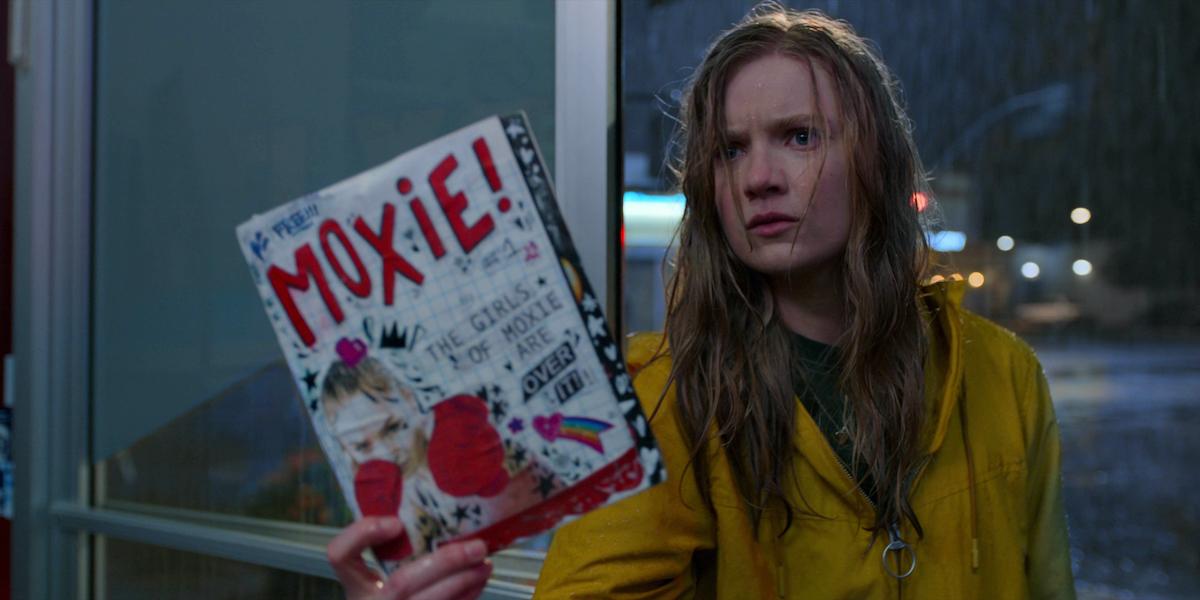 Article continues below advertisement
A lot of zines and pamphlets about these issues were released during the '90s as well that elaborated on what was mentioned in songs.
The movement has been criticized through a modern lens for not being intersectional.
In Moxie, Vivian's mom, Lisa, is a former riot grrrl, and she recognizes that her feminism back then wasn't as inclusive as it is in 2021. Vivian is inspired by the riot grrrl movement when she makes her Moxie zine.
Many riot grrrl bands formed in the '90s to define the movement.
There are a few groups who are really associated with the riot grrrl movement, and they include Bikini Kill, Bratmobile, Heavens to Betsy, and Sleater-Kinney, among others.
As the movement picked up speed, some riot grrrl members felt like their messages were getting misunderstood by the public. This led some groups to break up.
Article continues below advertisement
Bikini Kill formed in Washington, and members Kathleen Hanna, Kathi Wilcox, Tobi Vail, and Billy Karren got a lot of media attention for their lyrics and concert interactions. Kathleen also published a zine of the same name during the band's early tours.
The band members originally parted ways in 1997, but they reunited for various tours and appearances in 2017, 2019, and 2020.
Batmobile is the other main band associated with the time period, and the group was formed in Oregon. Members Molly Neuman and Allison Wolfe created a zine called Girl Germs before the band was put together.
Batmobile broke up on stage in 1994 amid pressures from the riot grrrl movement.
Moxie is available to stream on Netflix now.