'Señorita 89' Explores the Dark Side of 1980's Beauty Pageants in Mexico (EXCLUSIVE CLIP)
'Señorita 89' explores the dark side of a dramatic 1980's beauty pageant in Mexico. What exactly is the series all about?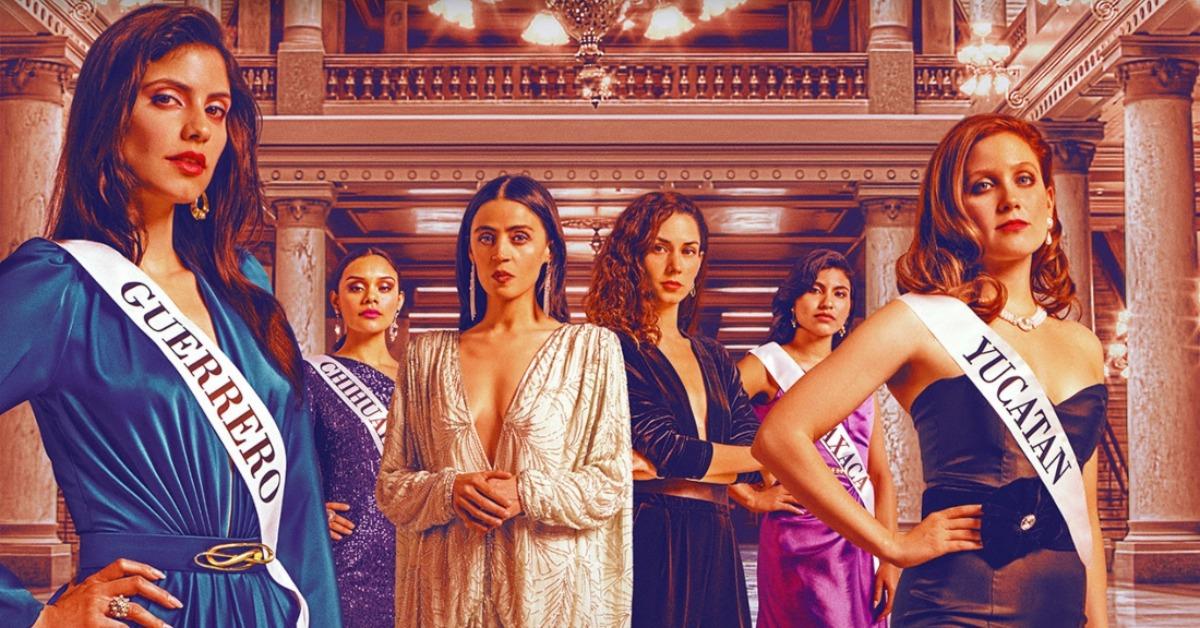 Most people have a general idea of how beauty pageants work, but few understand how intense the competition is. The Spanish-language thriller Señorita 89 aims to take a closer look at a fictional beauty pageant with sinister individuals in charge of rearing a group of young women all vying for the same crown. It's not based on real events, but it does allow viewers to see what beauty queen hopefuls dealt with in the '80s.
Article continues below advertisement
So, what is Señorita 89 about? In an exclusive clip obtained by Distractify ahead of Señorita 89's series premiere on Feb. 27, 2022, one of the pageant contestants challenges her teacher's negative view of young women who want to be beauty queens and settle down with husbands and children. She tells her teacher that she wants all of those things and more. As a pageant queen, she plans to get them.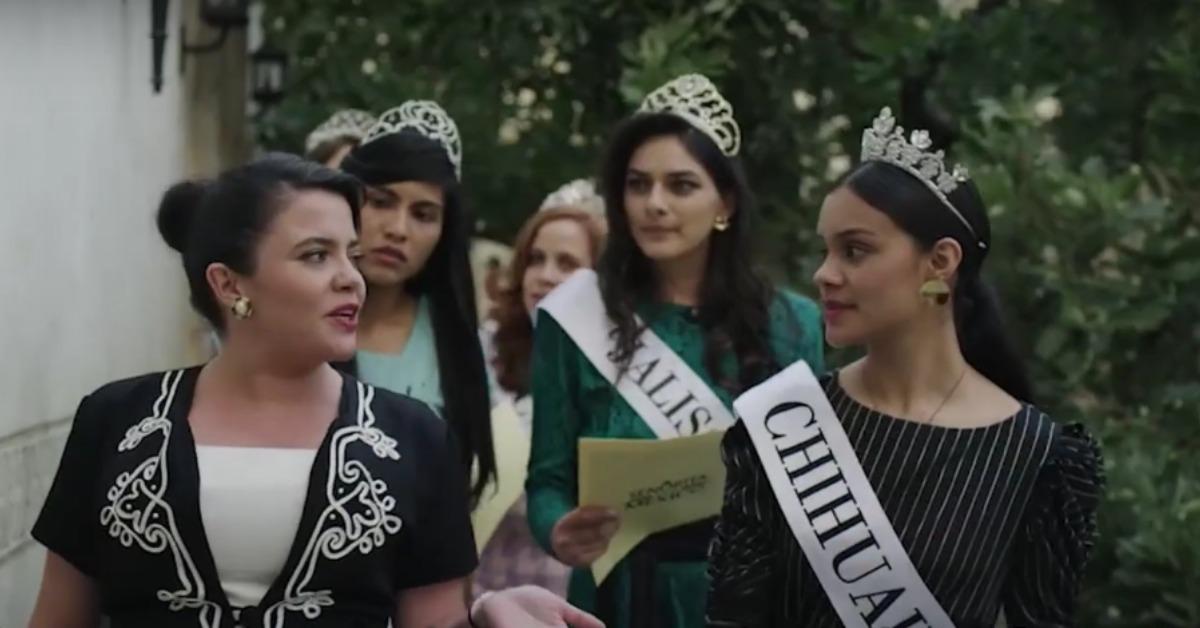 Article continues below advertisement
What is 'Señorita 89' about?
Judging by the trailer for Señorita 89, the contestants are expected to stop at nothing to get their hands on the crown. 32 finalists for the Miss Mexico pageant in 1989 meet at La Encantada, an estate that cuts them off from the outside world as they undergo a rigorous three-month training program. The program is expected to make one of them a winner by any means necessary.
This includes plastic surgery at the insistence of those in charge of the program, intense dieting and exercise regimens, and the hope that the women will turn against each other.
"Everything that scandalizes us today was allowed in 1989," writer and director Lucia Puenzo said in a statement. "The reification of women's bodies, sexual harassment in the workplace, the abuse of power relations by men, and the idea of thinking of women as someone else's property, with all the implications that this has. Framed in the bestial back room of beauty pageants, Señorita 89 comes to talk about the women who began to shake that world ... and to blow it up from within."
Article continues below advertisement
In the clip, one of the pageant participants who goes to the compound for the program, Miss Yucatan (which is the only name she's known for in the credits), says she feels "underestimated" by her teacher when she is assigned to read Mrs. Dalloway by Virginia Woolf. She doesn't want to read a story about a woman whose life as a housewife is meant to be viewed as unimportant, as the main character dies by sucide at the end.
Article continues below advertisement
"Mrs. Dalloway plans parties, she picks flowers, throws feasts, and commits suicide at the end of the novel, desperate by the banality of her life," Miss Yucatan says in the clip. "You think I'm Mrs. Dalloway. You want to save me from a fate you consider pointless. You're right — I also want to pick flowers, and throw feasts, and I want a beautiful house, children, and a husband. But you're wrong if you think that means I'm throwing my life away."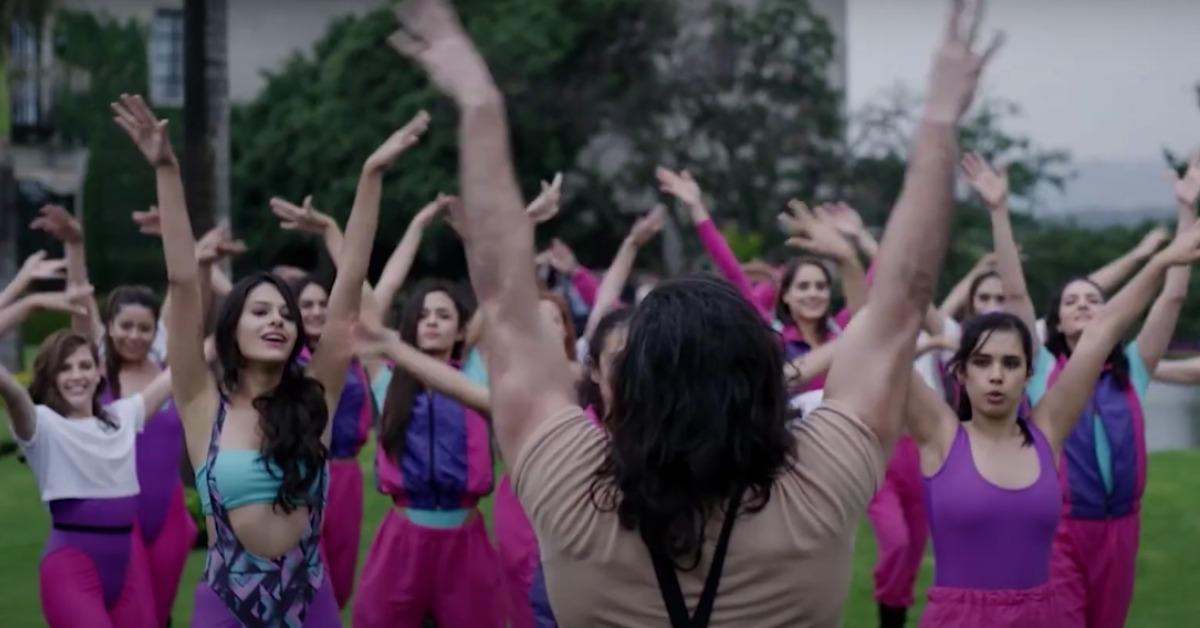 'Señorita 89' is on a Spanish language streaming platform.
Although Señorita 89 is in Spanish, it has English subtitles for those who don't speak the language. The first two episodes premiere on Feb. 27, 2022 on the Spanish language streaming platform Pantaya.
If you don't already have an account, you can sign up for a free trial to check out Señorita 89 and other original series. You can also watch with a StarzPlay account.