Shrinkflation Involves Getting Less Bang for Your Buck — What Exactly Is It?
What is shrinkflation? Consumers have noticed a subtle yet significant change in the products they've been purchasing. Here's what's happening.
It feels like we're going to the grocery store more often nowadays. What used to be a once or twice a month activity, depending on the size of one's household, has rapidly become a time-consuming endeavor. It seems like running to the store has become an almost-daily necessity. It's so commonplace, that folding it into an after-work errand is just part of the day. People get up, go to work, stop at the store, and arrive home.
Article continues below advertisement
Before you examine your own consumption habits, try taking a look at the packaging of some of your favorite items. Eagle-eyed consumers have noticed a shift in the packaging of certain items. This is being attributed to something called shrinkflation, but what is that? Here's what we know about this sneaky corner-cutting act.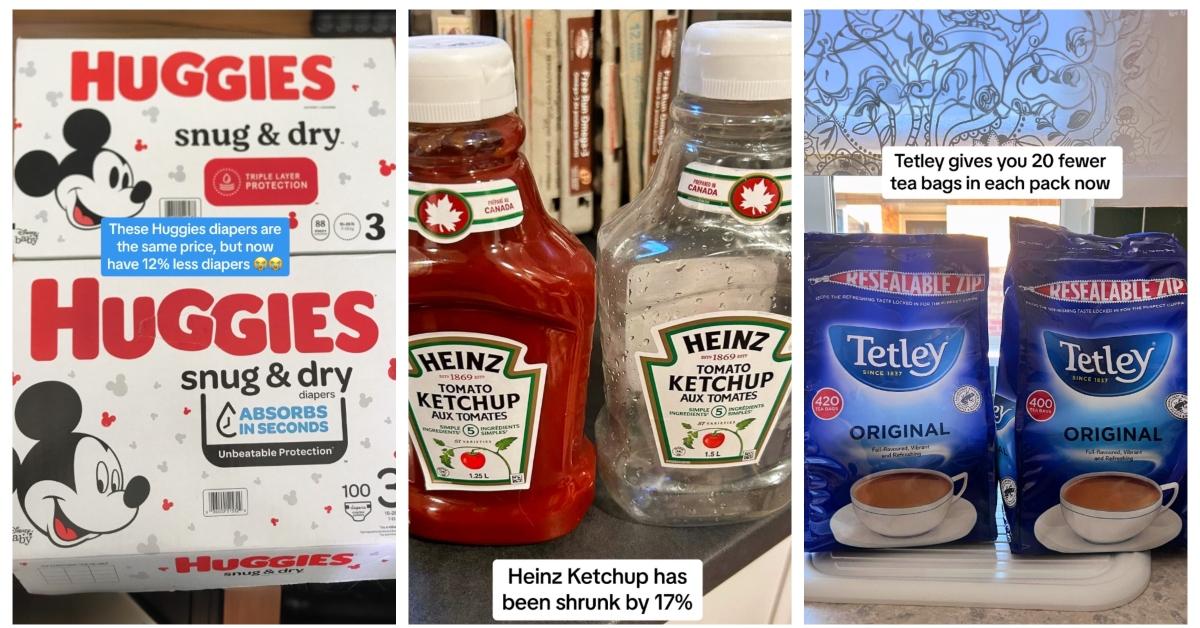 Article continues below advertisement
What is shrinkflation? It's more than a tiny inconvenience.
According to NPR this is the "inflation you're not supposed to see," though it's hard to miss sometimes. Examples of this phenomenon include but aren't limited things like a boxed tissues going from 65 to 60, the ounces of yogurt in a single container are slightly smaller, or perhaps the weight of a product is down a gram or several.
Most consumers balk at a price change but rarely pay attention to something like size, weight, or container shape. Unless you're doing a side-by-side, who would take note of such a thing? Edgar Dworsky, a consumer advocate and former assistant attorney general in Massachusetts who has documented shrinkflation on his Consumer World website for decades, told NPR in June 2022 that it "comes in waves."
Article continues below advertisement
If you think the prices go down as well, think again. When Fritos dropped their "Party Size" down to 15.5 ounces from 18 ounces, the price went up. That's not very festive behavior. When PepsiCo, the company that owns Fritos, was asked what was going on, they sidestepped the question and addressed their smaller Gatorade bottles instead. Apparently that decision was " in the works for years." How long does it take to lose 4 ounces?
Article continues below advertisement
People on social media have taken it upon themselves to point out shrinkflation.
Neal Chauhan goes by @toysoldiermarketting on TikTok and his channel is devoted almost entirely to examples of shrinkflating. In fact per his bio, you can DM him examples you see in the wild.
Article continues below advertisement
People in the comments were angry, and rightfully so. "This ain't even about inflation anymore," said one person. "It's companies just blaming it on that, and finessing consumers." So many folks were pretty annoyed about the cereal, calling that behavior "criminal." More than one person claimed they would learn how to make these items themselves, but it seems like making plastic wrap could be pretty complicated.