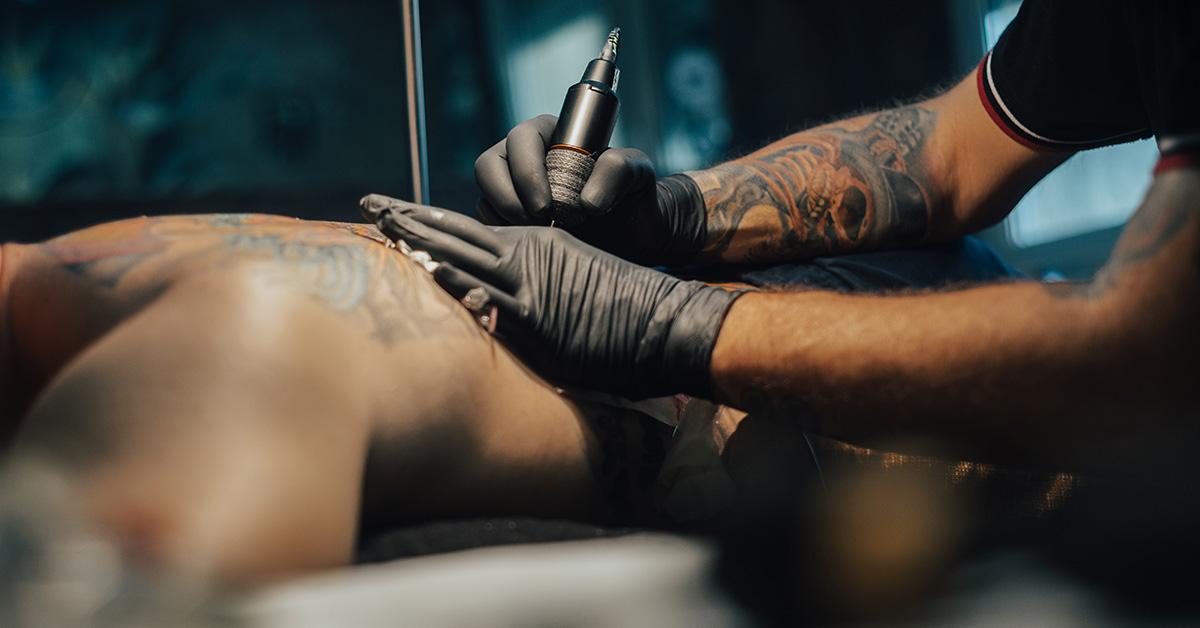 Tattoo Artist Charges Thousands for a Sketch, Sparking "Tattoo Gate" on TikTok
A TikTok video describing what's now being referred to as 'tattoo gate' is going viral online, but what actually is this viral video?
Sometimes, a story catches fire on TikTok in a way that gets the whole internet talking. Just recently, one video, in particular, has incensed users to such a degree that they've begun discussing it across the platform.
Article continues below advertisement
The video in question revolves around what's come to be known as "tattoo gate," and the controversial tattoo saga is growing day by day. Here is everything you need to know about the latest TikTok controversy.
Tattoo Gate all started when a woman described her experience with a tattoo artist who charged thousands for a sketch.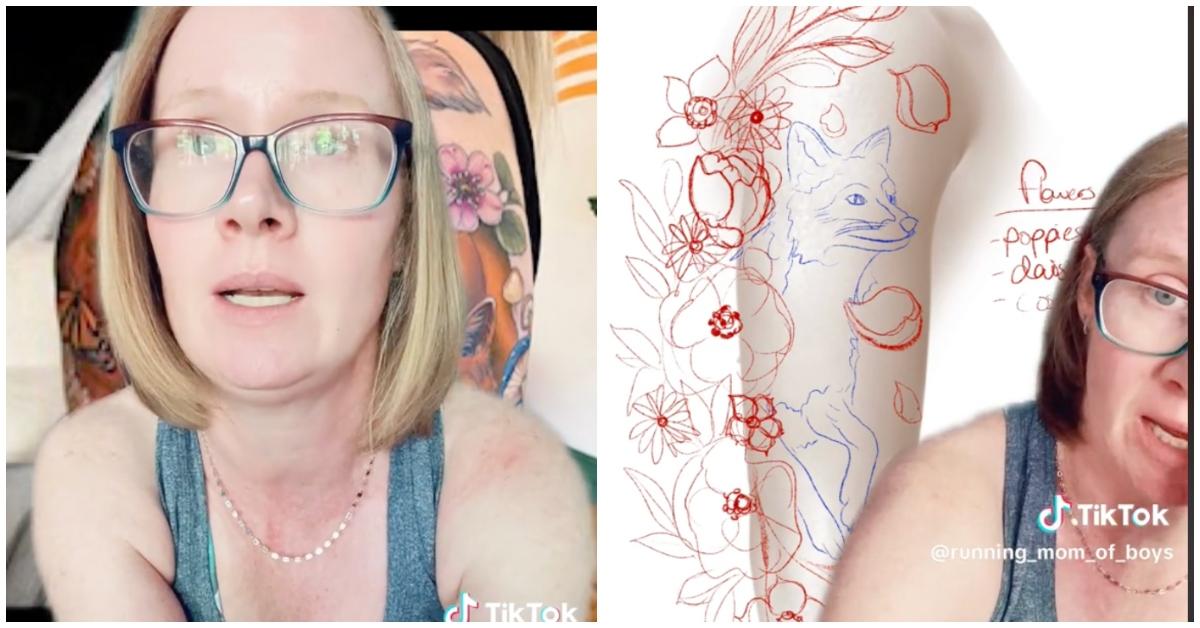 A user named Courtney Monteith uploaded a video to TikTok, detailing her experience with a tattoo artist who attempted to charge her extra for designs.
Courtney began by explaining that she had reached out to a tattoo artist she admired about having a tattoo done of a fox on her upper arm. After paying $180 for a consultation that took place over Zoom, the tattoo artist informed her that she had a "design fee."
Article continues below advertisement
Courtney then explained that she was presented with three separate design fees ranging in price from $1,500 to $6,000, with the cheapest option being a concept sketch with one minor change to the artist's original design.
Courtney agreed to the cheapest option for a sketch and received a design that was nothing like what was discussed. When she shared her disappointment with the artist, she was told it was her fault she was not clear about wanting a full fox, even though Courtney shared photos of what she wanted.
Article continues below advertisement
Courtney was then told she would need to pay the tattoo artist an additional $2,260 to redraw her sketch along with a $1,000 down payment for the tattoo appointment.
All before learning that the design fees were actually optional and considered a "design collab."
Article continues below advertisement
"I was never told that that fee was optional. She presented me with three options, asked me which one I was most comfortable with. I should've walked away at that point, that's on me," Courtney explained.
At the end of the day, Courtney finally decided to not get a tattoo with the artist but lost $2,600 in the process.
It wasn't long before another person came forward who was "scammed" out of $4,000 by the same tattoo artist.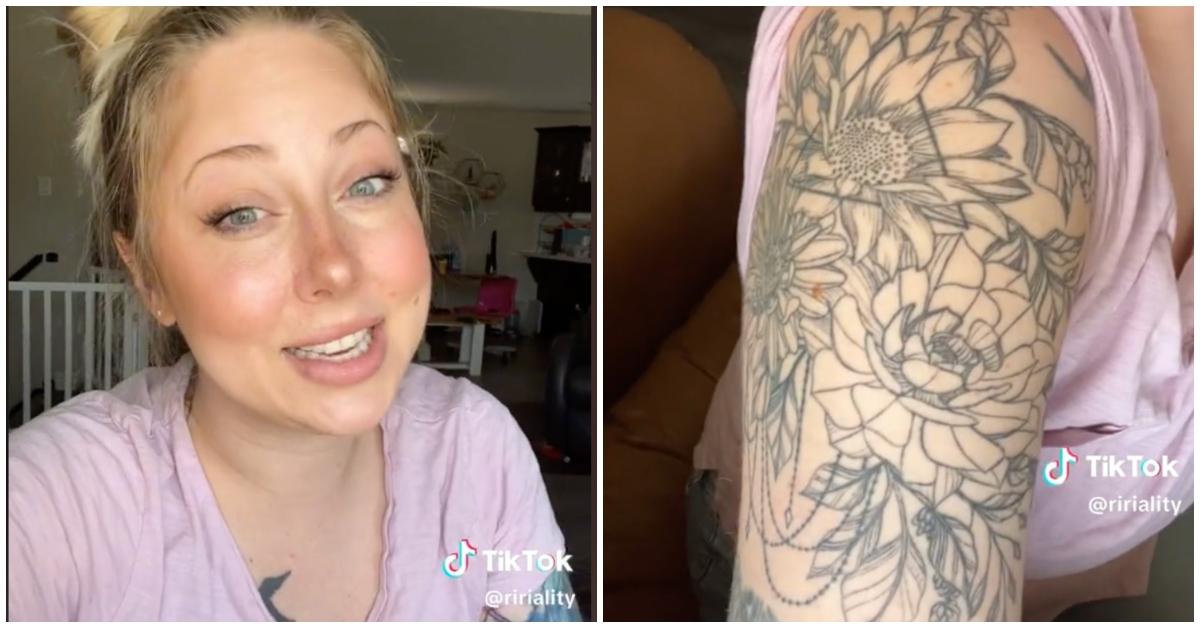 After Courtney's tattoo horror story went viral, another TikToker named Ri McCue came forward detailing her experience with the same tattoo artist and it was just as mind-blowing.
In her video, Ri detailed how she reached out to the tattoo artist, who is based in Ontario, Canada, and asked for a shoulder tattoo that would extend to her collarbone to cover up an older tattoo of birds.
Article continues below advertisement
After paying the $180 for the phone consultation, she was quoted $1,700 for the tattoo, with a 50 percent deposit due for the appointment. Ri made the payment but had to postpone her appointment until after her pregnancy.
When it's finally time to get the tattoo, Ri is informed by the artist that she would not be covering her old tattoo.
Article continues below advertisement
"She said if I don't like the new plan, I can cancel, and I would lose my $850 deposit," Ri explained in her series of videos. "She was quite rude, but I felt completely obligated to go to this appointment."
And that's where things went from bad to worse.
Ri showed up for her 9 a.m. appointment, and the artist did not start tattooing until close to 1 p.m. After working for just two hours, she then informed Ri that she had to go pick up her kids and was done for the day — and that she would need to make a second appointment.
However, the artist then informs Ri that she charges a daily rate, and she would have to pay an additional $1,900 for the two hours she worked on her that day. So, at this point, Ri has paid almost $3,000 for an outline of a tattoo.
Article continues below advertisement
Ri pays what she "owes," goes back for the second appointment to finish her work, and tells the artist she is not going to pay for another $1,000, at which time the artist calls the cops on her.
Unfortunately, despite multiple complaints about the artist, the cop tells her that legally she does have to pay the tattoo artist. In total, Ri paid the artist $4,000 for her tattoo which took less than six hours to complete.
Article continues below advertisement
"I tried to share my story about her on Facebook, my experience and she threatened to sue me for defamation," Ri explained. "I had shared my review and people were doing reviews on her shop, bringing the shop down to one star as well. She went and had all of those reviews deleted. I backed down about sharing my story because I was scared but I am sharing my story now so that hopefully no more people get scammed like I did."
Viewers discussed Courtney and Ri's story in the comments.
Under Courtney's video, viewers discussed "tattoo gate" and came to the conclusion that Courtney had definitely been wronged by the artist she went to.
"I have NEVER heard of a tattoo artist doing this, this artist seems super entitled, especially when they don't deliver," one person wrote under the video, before another added, "$1500 for that? It doesn't go towards the tattoo? That is barely a concept!"
Article continues below advertisement


Article continues below advertisement

A third responded to Ri's video, writing, "You should sue HER for defamation after she sent your license around and said you don't pay." Someone else agreed, commenting, "This is actually traumatic. Sitting for a tattoo is such a deep experience and having this type of chaos is… so traumatic."
So, the lesson of the day is read reviews before booking your next tattoo appointment.