What Is the True Message of HBO's 'The Baby'? Michelle de Swarte and Amber Grappy Weigh In (EXCLUSIVE)
HBO's 'The Baby' stars Michelle de Swarte and Amber Grappy unpack the show's underlying messages with 'Distractify'.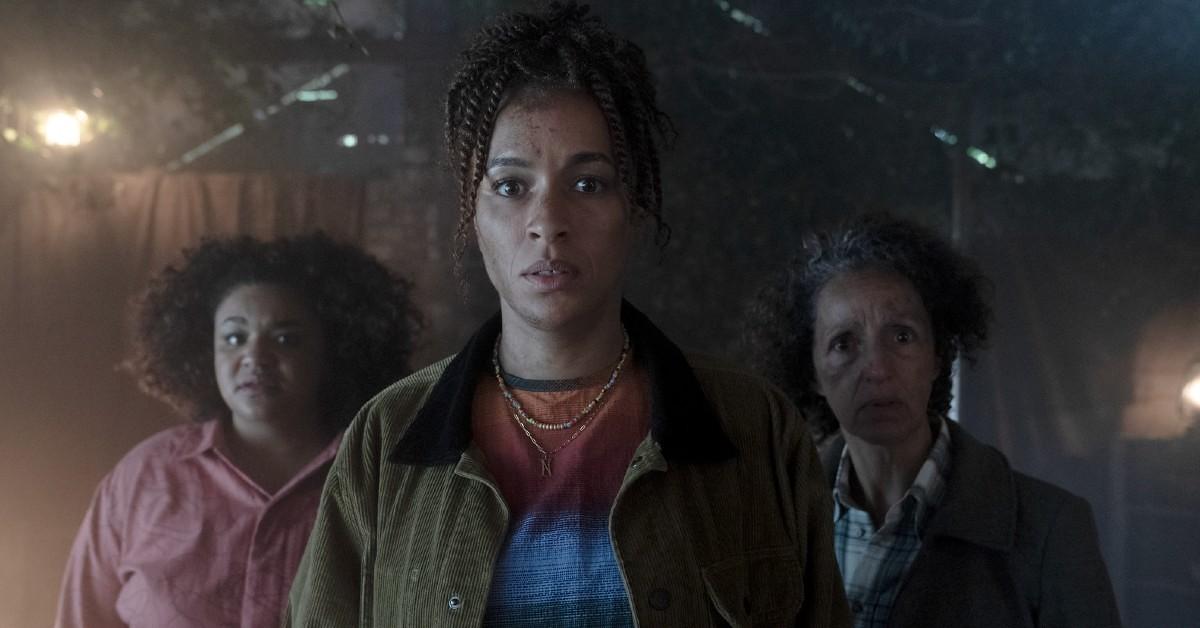 Let's not sugarcoat things; motherhood can be hell. Especially for new mothers (who have not one idea what they're doing). This makes up the bare-bones premise of HBO and Sky's British satirical horror comedy miniseries The Baby. Helmed by Siân Robins-Grace and Lucy Gayme, The Baby highlights the horrors of the thankless beginnings of motherhood with a hilariously evil twist. Think 1976's The Omen.
Article continues below advertisement
Following jaded and rough-around-the-edges protagonist Natasha — who's fabulously portrayed by Michelle de Swarte (The Duchess) — viewers watch her struggle to relate to her gal pals who've recently given birth or gotten pregnant. At 38 years old, her social life is changing, and she wishes not to succumb to the societal pressures put on her. If only Natasha knew that the very thing she attempts to run from will in fact find her.
Stars Michelle de Swarte and Amber Grappy (Wreck) — who plays Natasha's somewhat naive estranged younger sister, Bobbi — spoke exclusively with Distractify about the underlying messages in The Baby, the deep-seated intricacies of female family relationships, and the power of diversity in entertainment.
Article continues below advertisement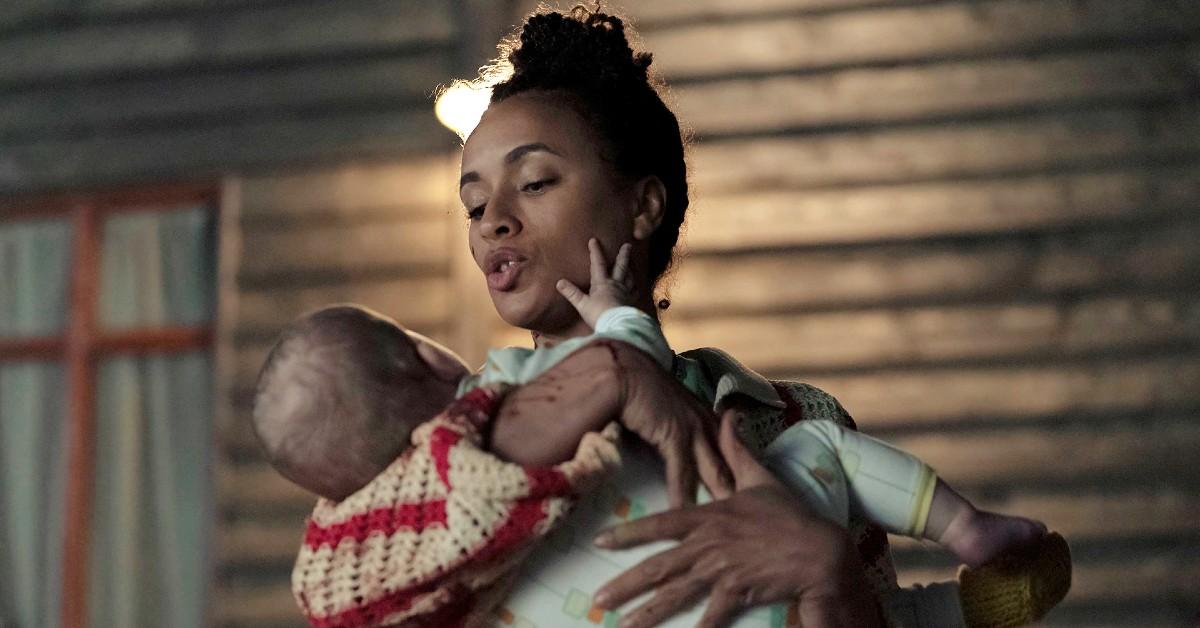 What is HBO's 'The Baby' about?
Proudly lacking maternal instincts, Natasha finds herself in an odd predicament when a baby literally falls out of the sky and into her arms while on a solo seaside cabin getaway. She was hoping to clear her head, but instead, she witnesses several "freak accident" deaths and is left to care for a mysterious nameless baby — who can't get enough of Natasha. But to her shock, wherever this sadistically cute infant (Albie and Arthur Hills) goes, death seems to follow.
Article continues below advertisement
When Natasha tries to get rid of the devilish child on multiple occasions — increasingly fearful of its "creepy vibe," as she calls it — he somehow comes crawling back to her. As events become more mystifying, and the dead body count rises, Bobbi and the enigmatic older woman who rented out the cabin to Natasha — named Mrs. Eaves (Amira Ghazalla) — come along for the unpredictable ride.
While Michelle de Swarte described the series as a "unique, exciting, and dangerous take on what it is to be a caregiver," Amber Grappy detailed that she found it to be "daring, unapologetic, and brutal."
Article continues below advertisement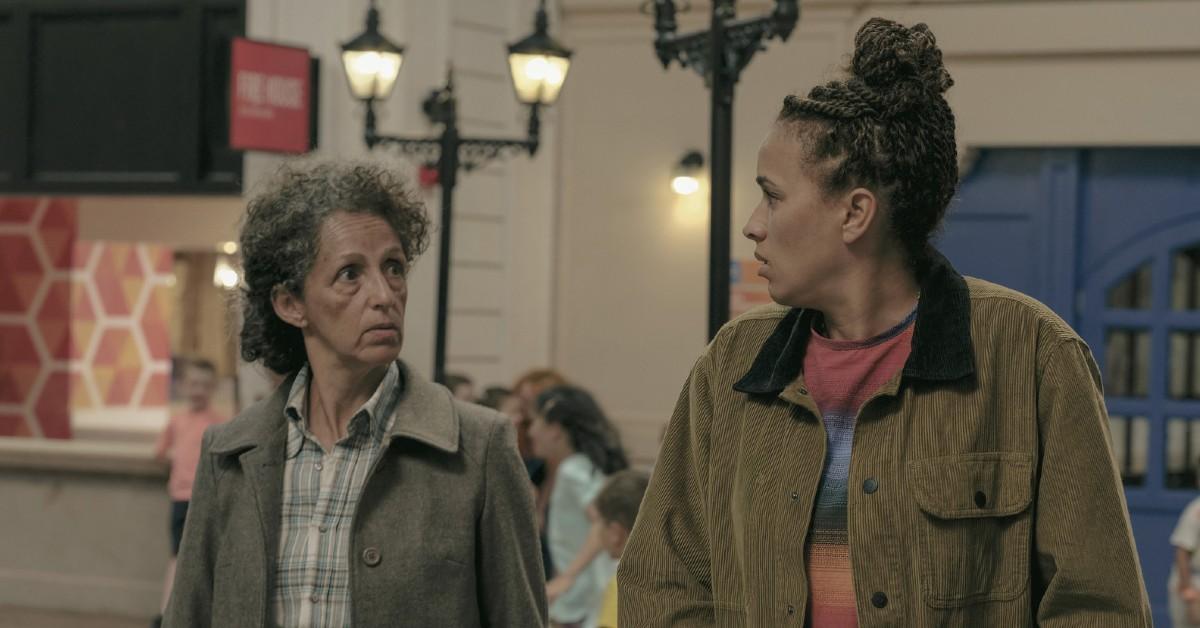 But underneath the comical shenanigans of a killer baby (who we don't actually witness murder anyone) lies some bleak themes surrounding family trauma, resentment, and sacrifice.
After the girls' mother (Sinéad Cusack) abandoned her family to live out the rest of her life in a hippy-dippy commune, Natasha and her father worked hard to send little Bobbi off to college. To their disapproval, she dropped out, became a children's magician, and went to live with her mom.
Article continues below advertisement
Understandably, older sis Natasha has painful feelings (as well as grudges) surrounding family, loyalty, and motherhood. Bobbi, on the other hand, is ripe with forgiveness and dreams of being a mother one day soon. They balance each other out well.
Given the intense dynamic and triggering history of their characters' relationship, Michelle and Amber spoke a lot before filming certain heavy scenes.
"We had a lot of time together and we were able to really speak about why Natasha would be angry, and why Bobbi would be angry. And we broke it down a lot," Michelle explained.
"We were so lucky to have such good, natural chemistry from the jump. I think we just clicked, we just got on from our first time in the audition room together. And that sort of made having those conversations so much easier," Amber relayed.
Article continues below advertisement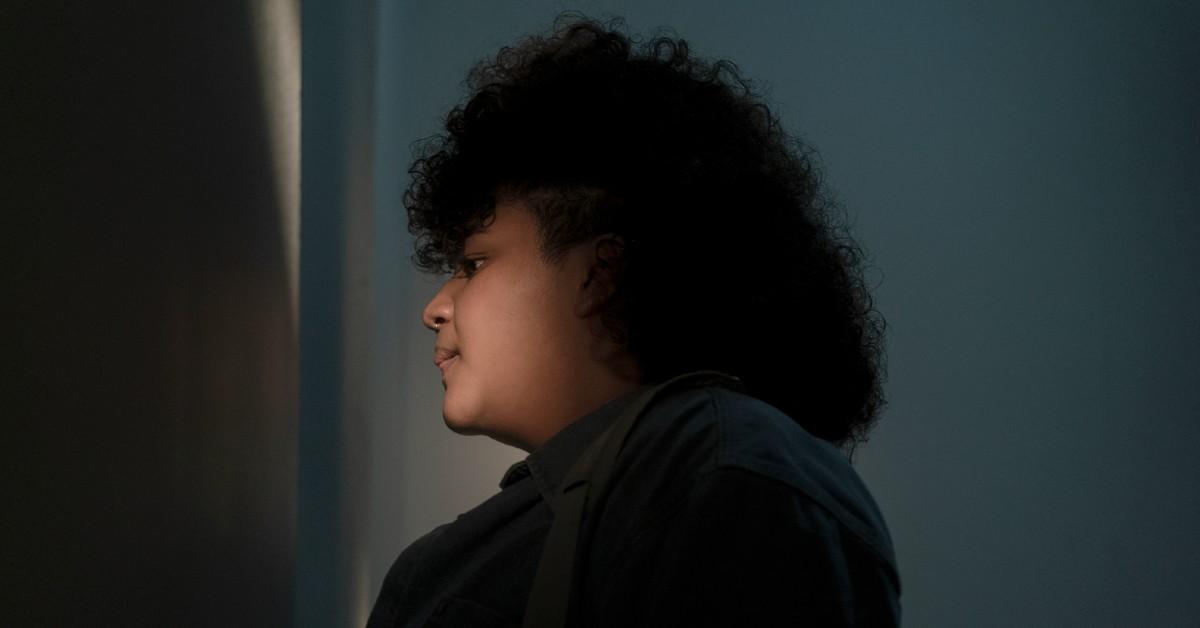 Michelle also touched on the importance of trust, detailing that truly trusting Amber allowed her to fully commit to the messy big-sis-little-sis dynamic.
"[Natasha's] just not as likable as Bobbi, you know? So there was a lot of us trying to reckon and reason with why Natasha would think she was right in these situations, and why she would think that she somehow had ownership over Bobbi and Bobbi's emotions, and why she would feel abandoned by Bobbi."
Article continues below advertisement
Because Natasha somewhat raised Bobbi, she was forced to become a motherly figure at a young age (which is ironic considering the main plot of The Baby).
"She's very aware of how unrewarding that sacrifice is. And she's quite bitter, isn't she? About the fact that that sacrifice hasn't been as rewarding as how she feels it should be," Michelle analyzed. "I think she's definitely feeling the deficit in terms of like emotional justice."
It's all a lot, and Amber feels that the lenses of horror and satire can make heavy storylines such as these "a little bit more accessible and a little bit more palatable."
Article continues below advertisement
Michelle and Amber discussed the value of 'The Baby' incorporating diverse characters and LGBTQ storylines.
Both Bobbi and Mrs. Eaves are queer women, and viewers get to see them engage in equally challenging and beautiful same-sex relationships (set in both the present-day and the past). It may not be super apparent in the series' trailer, but The Baby boasts a lot of lesbian representation. Not only that, but it offers racial diversity and several perspectives on what it means to be a woman.
Article continues below advertisement
"In my personal experience, I've grown up not seeing a lot of positive representation for people who look like me," Amber Grappy shared. "And to be a part of something that offers representation of things we haven't seen before is so important. Everybody should be able to see themselves represented in some way."
As for what diversity and authentic representation can bring to a storyline, Michelle de Swarte summed it up perfectly: "Everything."
She went on to say that representation doesn't minimize relatability. "They can still be relatable. Regardless of your sexual preference or your gender or your ethnicity, you should still be able to relate to these characters," she said. We couldn't agree more.
New episodes of The Baby air on Sundays at 10:30 p.m. EST on HBO, and will also stream on HBO Max.