This Disturbing 'Finding Nemo' Theory Is the Darkest Plot Synopsis Ever
What is the real story behind 'Finding Nemo'? Fans of the flick have weighed in and their theories are anything but positive. Get the dark details.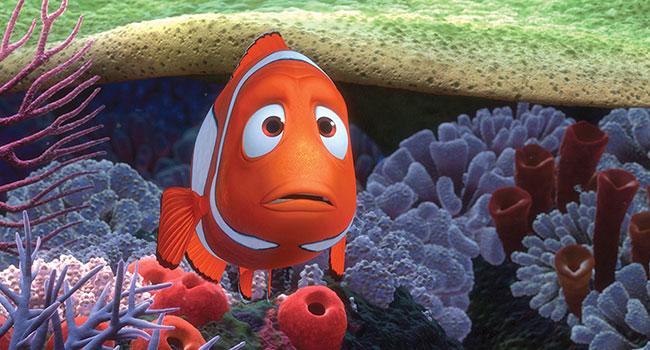 Over-analysis of films and cartoons is a time-honored tradition in geek culture and it seems like everyone's got a theory. Usually, the more bubbly and happy the flick, the more "dark" the hypothesis is. Like the fact that Aladdin is set in a dystopian future where magic rules again after a nuclear fallout, or that the Harry Potter films are actually good (sorry, just wanted to make some Potterheads mad). This Finding Nemo theory claims to explain what the movie is really about — and it's disturbing.
Article continues below advertisement
What is 'Finding Nemo' really about?
It wouldn't be a Pixar movie if they didn't just go for the jugular right at the beginning, aka the Bambi approach. Finding Nemo is no different — viewers are welcomed to a beautiful world and we're introduced to lovable characters: Marlin and Coral. The clownfish couple are relishing in their newfound role as parents as they gaze upon the school of orange fishy babies that Mama gave birth to.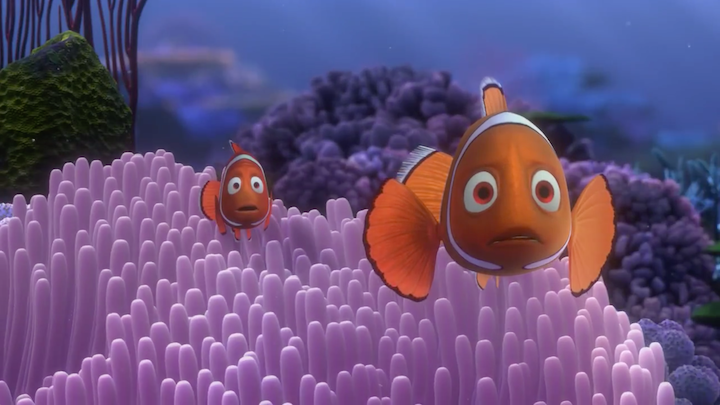 Article continues below advertisement
The thing about mother nature is that it's brutal. I mean seriously, there is no one more savage than MN. She's also in charge of the food chain, which doesn't really smile so fondly on little fishies like Marlin and Coral, or their children.
It doesn't take long for a barracuda to discover where the babies are being held. Marlin tries his best to protect them and lure the fish away but he's overwhelmed and knocked unconscious. When he wakes up, he discovers that his wife and all his babies were killed and eaten by the vicious fish, all except one. A little clownfish by the name of Nemo, who's got one fin that's smaller than the other, aka his "lucky fin."
Article continues below advertisement
Movie Fail however, alleges that Nemo doesn't exist at all. Marlin, in an attempt to come to grips with his failure to protect his family, is overcome by insurmountable grief. Nemo isn't an entity but rather a mental manifestation of all of Marlin's fears and insecurities in becoming a father. The little guy isn't real, and his "lucky fin" represents the small glimmer of hope that Marlin has for attempting to live again in the face of such adversity.
Article continues below advertisement
After the barracuda attack, Marlin, who is happy to raise his family in a nice neighborhood with plenty of other friendly fish, is completely unable to save them from the wrath of the powerful fish.
His journey to rescue his little fish is actually a personal journey for Marlin to overcome his trauma, and all of the characters he meets on his quest help him become less and less paranoid.
The sharks show him that perceived threats aren't always life-ending forces of nature, so worrying about every little thing is no way to live life. The sea turtles then teach him that he can't try and be in control of every move he makes in life, that he will be thrown curveballs and he should only work on his reaction to those curveballs rather than trying to wrestle them into submission, because it won't work.
Article continues below advertisement
Dory's character seems to highlight this theme. The blue fish suffers from short-term memory loss, meaning that she cannot hold onto the trauma of her past or even what she ate an hour earlier. This forces the happy-go-lucky fish to live in the moment no matter what. Marlin learns quite possibly his biggest lesson from Dory: to enjoy the moments you have instead of worrying about every little possible threat.
Article continues below advertisement
While there are entire sections of the film that focus on Nemo himself, it could just be that these are delusions in Marlin's head, much like all of the Tyler Durden scenes in Fight Club or the crazy mentally conjured up scenarios in Black Swan. Also, the fact that "Nemo" means "nobody" in Latin, the movie is literally titled, "Finding Nobody."
Article continues below advertisement
What happened to the barracuda in 'Finding Nemo'?
If you hated that fish, then there's some good news for you: it gets it just desserts. If you look closely in the antique shop in Toy Story 4, you'll see the evil barracuda stuffed and mounted. BuzzFeed confirmed with Josh Cooley and Mark Nielsen, director and producer of the flick that the fish in the antique shop is indeed the same one that ate Marlin's family.
Suck on that.
What do you think of this Finding Nemo theory? Does it make you see the movie in a different light? Or do you think that some people on the internet just have way too much time on their hands and are reading way too much into a kids' movie?