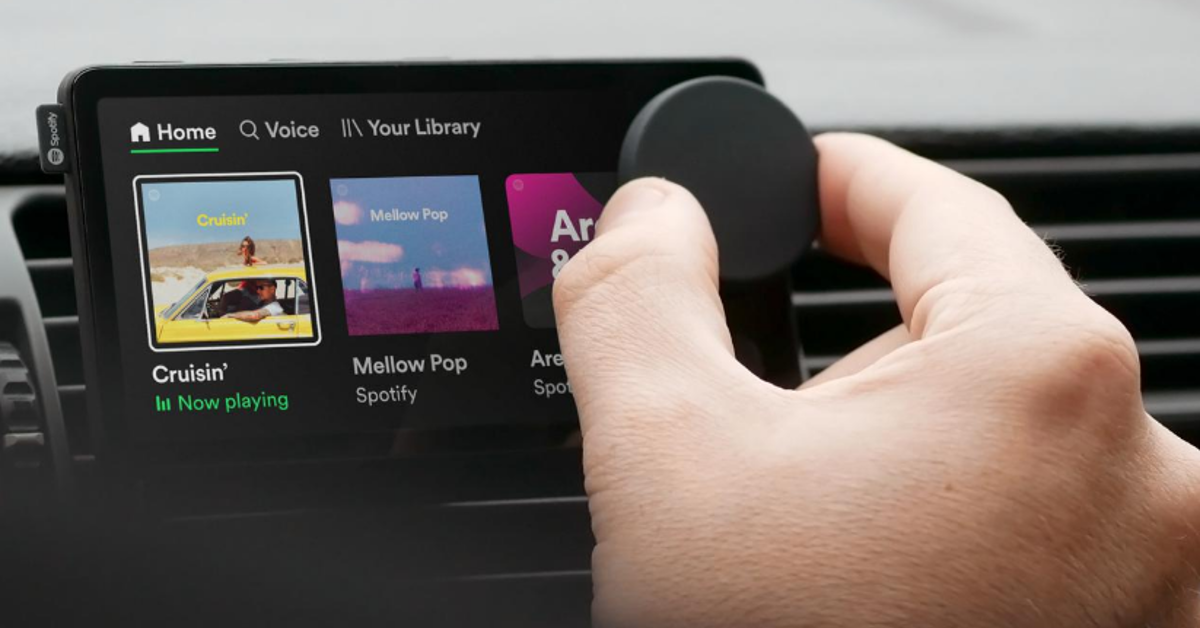 Spotify's "Car Thing" Makes Using the App While Driving Kind of...Beautiful
By Mustafa Gatollari

Apr. 15 2021, Updated 3:48 p.m. ET
If you ask people why they want a new car, it's probably because they want a whole host of "smart" features that their older vehicle doesn't have, namely Android Auto and Apple Car Play. Maybe a back-up camera and the ability to speak over Bluetooth (depending on how old your whip is).
The good news is if you've got an old reliable whip that you've maintained well and don't really see a reason to upgrade, there's a slew of little attachments you can add on, like the Spotify "Car Thing." Yes, that's its name. But what is the Spotify "Car Thing"?
Article continues below advertisement
What is the Spotify "Car Thing"? It's a music lover's dream.
If you've got a 2000 Camry that just won't die, instead of taking on another car payment that you probably don't need, you could invest a solid $600 with parts and labor to get a slick new Android Auto/Apple Car Play headset installed in the car along with a back-up camera and the ability to make hands-free phone calls. Dump in another $1,500 or so and you'll get yourself a sick new sound system and sound dampening.
While that may seem like a lot of money, it's a heck of a lot cheaper than getting an entirely new car. But let's just say you don't need all of those handy dandy features and are just fine following the navigation on your cell phone mounted clip. But, toggling back and forth between Spotify during your drive is a huge pain in the patoot.
That's where the music app has got you covered with its "Car Thing" accessory.
Article continues below advertisement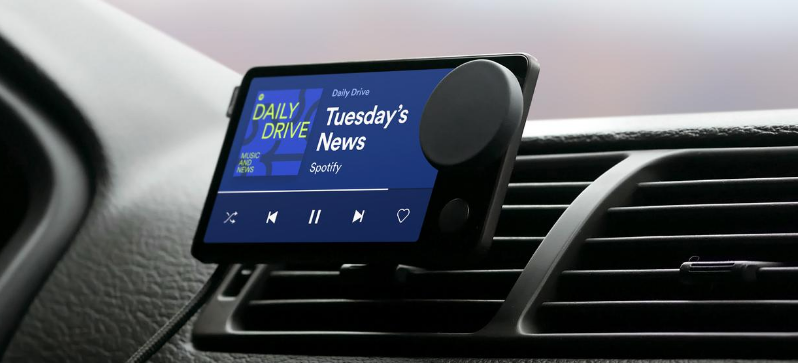 What it does is utilize the Spotify app with a handy dandy attachment, and it does it very, very well. The device can hook directly up to your car's aux cord or Bluetooth connection, and it works for all Spotify Premium accounts. Log in with your credentials and you're good to go.
Article continues below advertisement
The "Car Thing" has one distinguishing feature that makes it perfect for driving: a large multi-purpose knob that allows you to browse and switch between stations, along with a select button right on the bottom to make choices.
On the top side of the "Car Thing" there are some pre-set buttons that you can utilize to quickly access your stations.

Article continues below advertisement
What's cool is that the "Car Thing" is currently free of charge, but when it does go on sale it's going to cost $80. For now, you'll have to join a waitlist if you want it and you'll only have to pay $6.99 for shipping and handling.
Spotify's "Car Thing" is currently slated as a limited release and for U.S. users only.
The first few people who are going to get them are select premium users. So if you don't have a Spotify Premium account you're probably not going to get a notification from the streaming giant to inform you that you've qualified for one.
The Verge has described the product as "shockingly small and lightweight" and that it essentially functions as a fancy Spotify remote.
Article continues below advertisement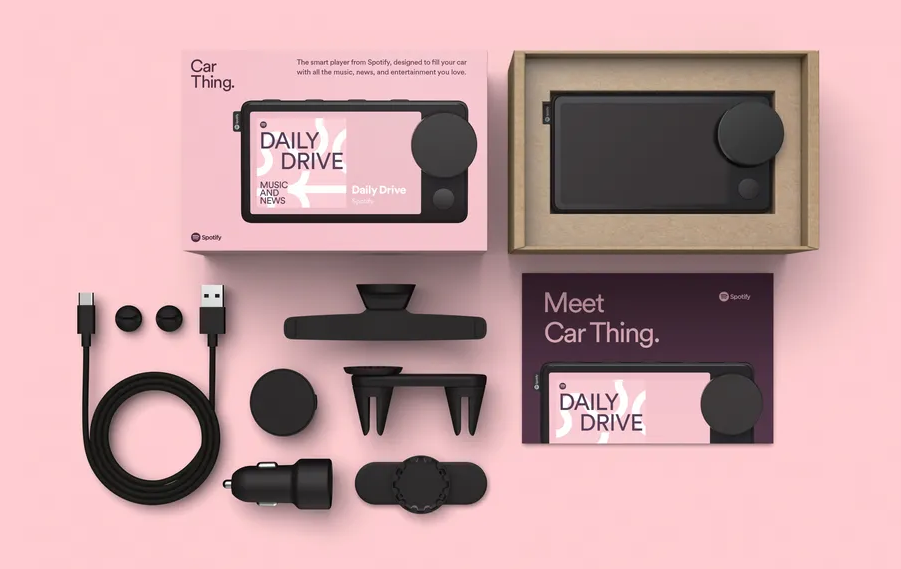 The "Car Thing" does have voice controls that generally work pretty well, according to the outlet, but in some usage instances it seems a bit redundant since the device does need to be plugged in at all times in order to work and it requires a data connection to work, so it'll pair with your phone.
Article continues below advertisement
As cool as the device is, and while "serious" Spotify users may appreciate the fact that they have a dedicated device to assist with their listening experience, it's difficult to imagine that they wouldn't just use the application on their phones instead, especially with dedicated "car modes" and voice-assistant integration available.
And if you've got an Android Auto or Apple Car Play head unit, you can use the integrated car controls to access Spotify pretty easily with a bit of practice.
So while the "Car Thing" looks like a cool project, it's difficult to see how it's going to gain steam moving ahead. What do you think? Are you interested in trying it out?