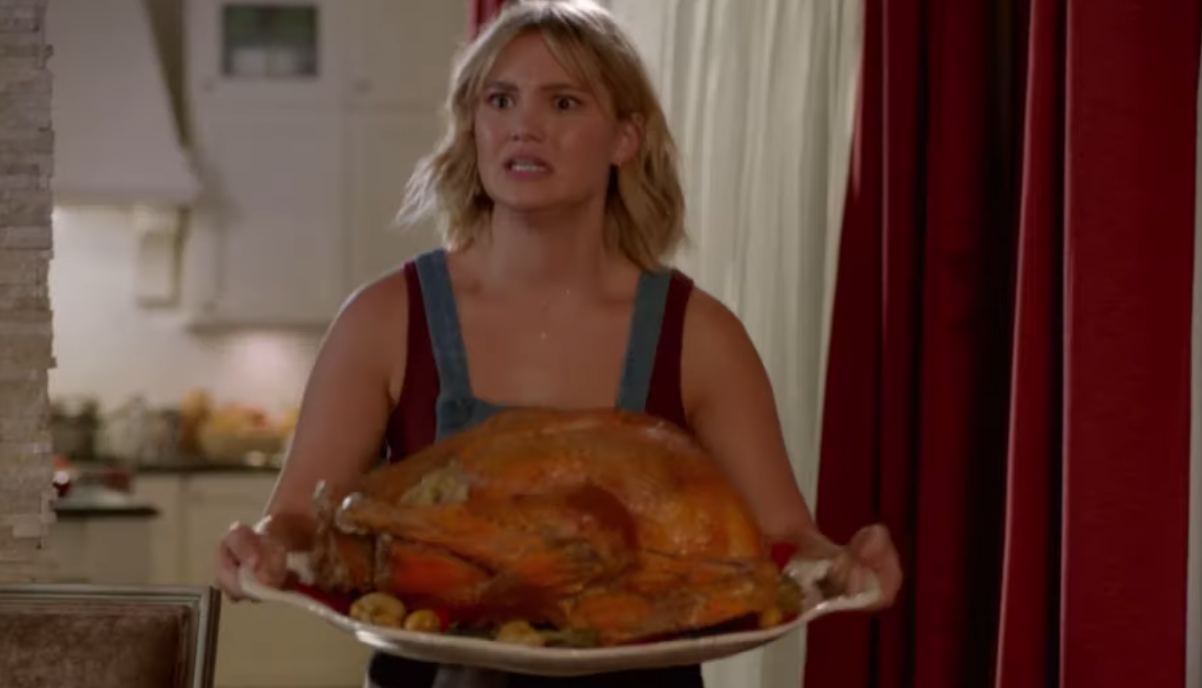 Is a Turkey Drop Something People Do IRL?
Thanksgiving week is upon us, and that means stuffing our faces with turkey and pumpkin pie until we fall asleep on the coach, and TBH we wouldn't have it any other way. Freeform is also celebrating with their first-ever original Thanksgiving movie that you can watch after your turkey dinner festivities. It's called Turkey Drop, and it's about a college student named Lucy who goes back to her hometown for Thanksgiving only to learn that her high school sweetheart may "turkey drop" her.
Article continues below advertisement
What exactly is a turkey drop?
"Turkey drop" is one of those new-ish dating terms (think "cuffing" or "breadcrumbing"). In fact, a turkey drop is the exact opposite of cuffing. According to Urban Dictionary, a turkey drop describes the situation between a couple who tries out a long-distance relationship when either of them go to college. When Thanksgiving comes around, the turkey drop happens when one of the partners breaks up with the other when they come home from school. Apparently this can also happen to grown-ups too.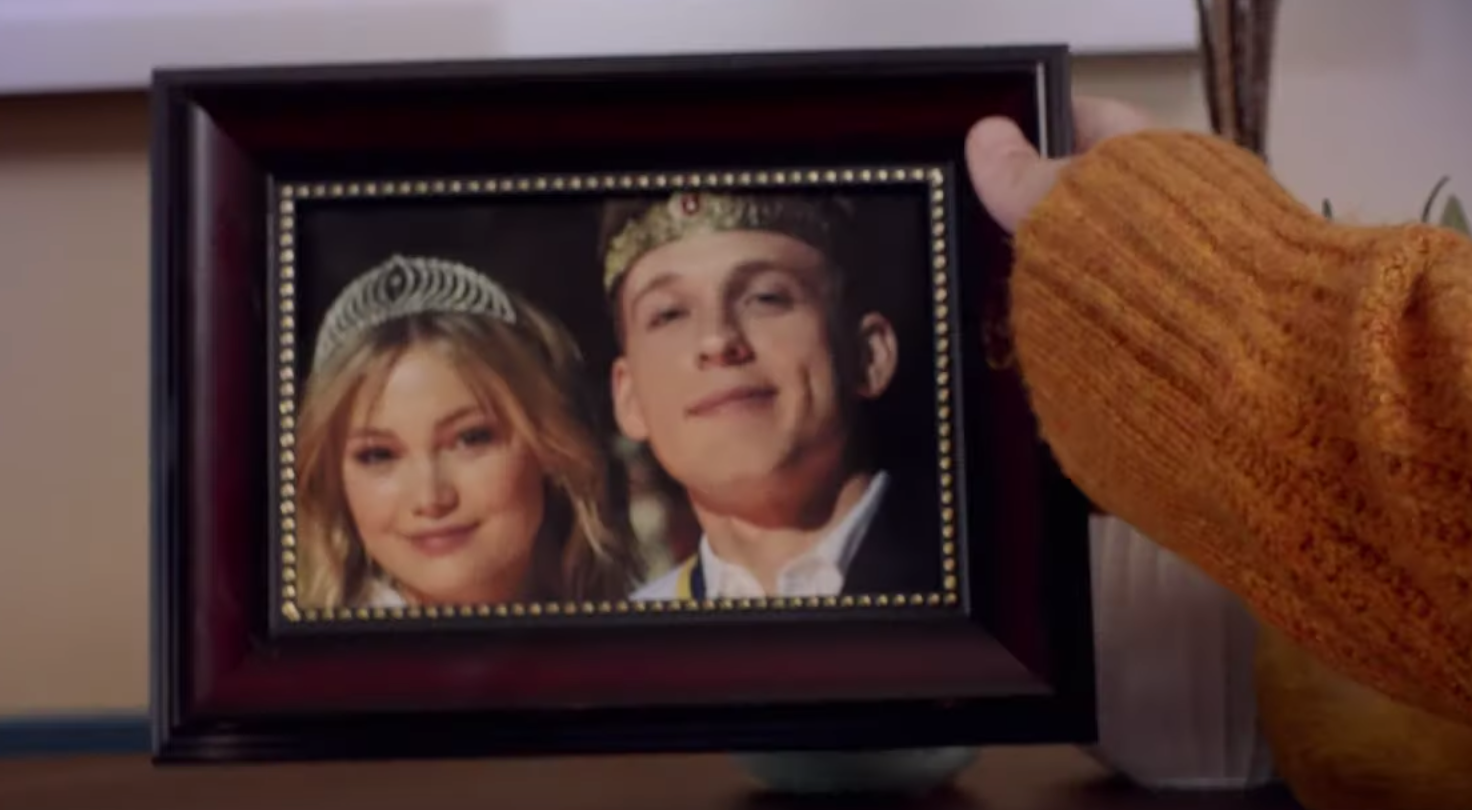 Article continues below advertisement
Before Thanksgiving (or Christmas, Hanukkah, New Years, etc.), some don't want to be tethered to a relationship and will "turkey drop" their partner. Refinery29 reports that journalist David McCandless found data that supports the theory of the turkey drop: According to 10,000 Facebook status updates, breakups spike two weeks before Christmas. However, this data was collected in 2010 and literally just taken from people's statuses, so it's not exactly "official" and should definitely be taken with a grain of salt.
 What are the signs you're about to be turkey dropped?
We're not relationship experts here, but the turkey drop signs are probably similar to the ones you experience before getting dumped. Your partner may have stopped texting or calling you as often. Maybe they failed to make plans with you on the days you both are expected to be in town that day. If you're out of college and in an adult relationship, ask yourself if your person has been acting cold or distancing themselves from you. But hey, you won't know until you ask.
Article continues below advertisement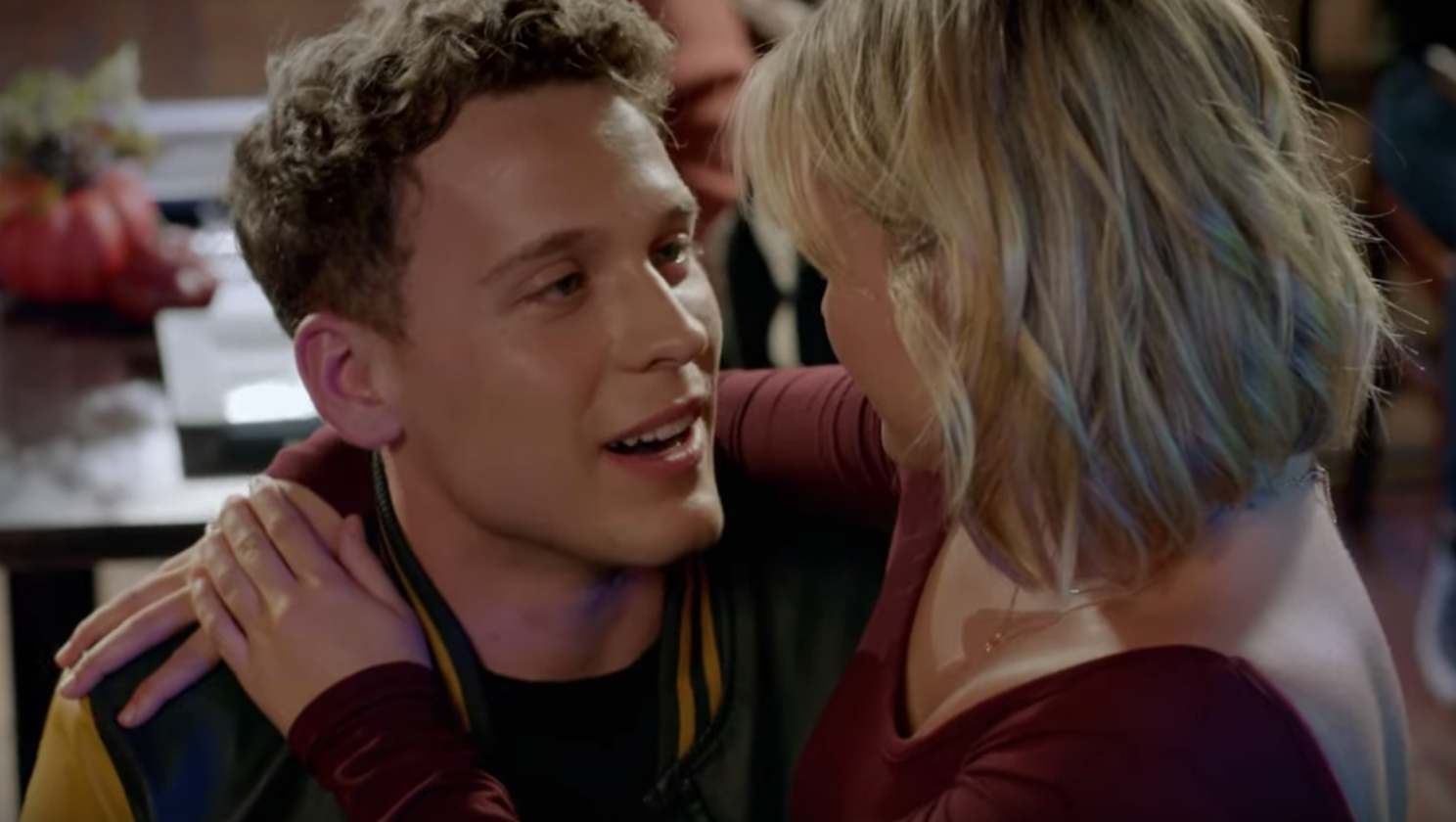 Everything you need to know about Turkey Drop, the movie.
Now that you're a turkey drop guru, here's what you need to know about the movie. First of all, it airs on Freeform on Saturday, November 23 at 9 p.m. ET. According to TV Guide, you can watch (or re-watch) Turkey Drop on Freeform on November 27 at 7:30 a.m. ET, or on Thanksgiving Day (November 28) at midnight and 11 a.m. ET.
Article continues below advertisement
The Turkey Drop cast will be introducing familiar faces as well as new ones.
Turkey Drop stars Olivia Holt (who plays Lucy Jacobs, a young woman who just started her first year of college), Tyler Perez (who's Jordan, Lucy's boyfriend), and Ben Levin (a family friend named Dean who surprises Lucy by kissing her and complicating everything). Cheryl Hines stars as Lucy's mom, Nancy.
You've maybe seen Olivia in shows like Cloak & Dagger, and Kickin' It. Tyler has also mainly been in TV shows such as L.A.'s Finest, Code Black, and Dear White People. You probably recognize Ben Levin as Jed in Legacies, but he's also made appearances in Dynasty, Arrested Development, and Ugly Betty. Cheryl Hines of course has been in countless TV series and films, such as Curb Your Enthusiasm, A Bad Moms Christmas, and even made an appearance in Friends ("The One with Rachel's Sister") back in 2000.
Article continues below advertisement
Watch the Turkey Drop trailer below!
Looks like even if Lucy is, in fact, turkey dropped, she won't be spending Thanksgiving alone. (And honestly, Dean is way cuter and more charming than Jordan. Go for Jordan, Lucy!)