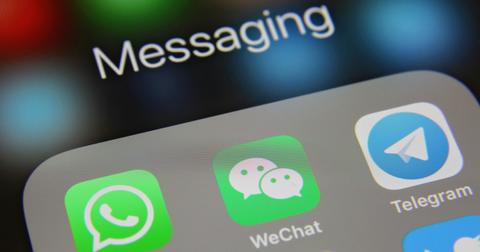 President Trump Signed an Executive Order to Ban WeChat — But What Is It?
By Shannon Raphael

Aug. 7 2020, Published 1:36 p.m. ET
On Aug. 6, President Trump issued an executive order to ban several popular applications from China, including TikTok and WeChat in the United States after 45 days. The orders state that the apps "threaten the national security, foreign policy, and economy of the United States." It comes on the heels of rising tensions between the U.S. and China.
Article continues below advertisement
What is WeChat used for? While TikTok has become a part of mainstream American culture, many are less familiar with WeChat and its purposes.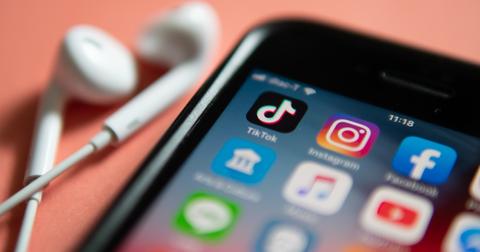 Article continues below advertisement
What is WeChat used for?
The multi-purpose app was developed in China by Tencent Holdings Limited, and it was first launched in 2011. In China, the app is known as Weixin, and it functions as a hub for communication, social media sharing, and payment exchanging.
The messaging component of WeChat offers features for texting, video calling, and photo/video sharing. Users can also share their location on WeChat, which is similar to the "Find My Friends" app on the iPhone.
WeChat also has a "Moments" component, which is similar to a social media feed. Users can share information, photos, and videos to select groups, and they can sync their feeds to their public Facebook and Twitter accounts.
The app also has a payment feature, which is similar to Venmo. People can pay their bills and do their banking via the app, as well as use it to complete transactions at certain stores (like the Apple Pay function).
Article continues below advertisement
It's very stupid and unnecessary for the US to force hundreds of millions of Chinese consumers to make a choice between wechat and iPhone as apple would suffer tremendous financial losses.

— EMIL PAN NING (@5355787_pan) August 7, 2020
Trump's executive orders against WeChat and TikTok are yet another abuse of emergency powers under the broad guise of national security. They would violate the First Amendment rights of users in the US who use these apps to communicate with family, friends, or business contacts.

— ACLU (@ACLU) August 7, 2020
Article continues below advertisement
Every move Trump has made against China in this trade war they have retaliated. Even if the Whitehouse says they are not going after anything but wechat based on previous reactions who is to say that China won't just ban the games that tencent has majority stake in from the US?

— Lina (@Lina_Hail) August 7, 2020
Businesses, companies, and health facilities can create public WeChat accounts to push services and subscribers to other account holders.
There's another facet of WeChat that has been compared to LinkedIn, and it lets companies keep track of employees' days off, expenses, and when they clock in and out of their shifts.
Article continues below advertisement
In the United States, people can use WeChat for messaging, the social media component, video games, and hail a taxi. The payment feature is exclusive to China.
A WeChat ban could potentially affect popular video games in the U.S.
While WeChat doesn't have a tremendous influence in the U.S., there is a concern that banning it would affect the other apps created by Tencent Holdings. The conglomerate developer owns Riot Games, which is a big producer of popular video games in the United States, including League of Legends.
Article continues below advertisement
Tencent Holdings is also working on a Nintendo Switch game with the Pokémon Company, which is set to be a cross between League of Legends and Pokémon. It was announced for the U.S. in June of 2020, and it could also be affected by the ban.
The developing company also has some ownership of Epic Games, which helped develop Fortnite. Since it came out in 2017, Fortnite has become one of the most popular video games in the United States.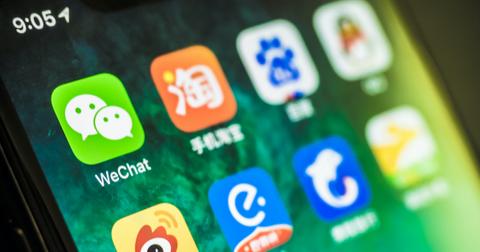 President Trump's ban does not include the video game component, but many are concerned that the developer could retaliate by banning the video games in the U.S.
Between the likely end of TikTok and a potential shift in the video game landscape in the United States, Gen Z is going to have an interesting beginning to the fall season in 2020.