Has Homelander Finally Lost His Mind in 'The Boys' Season 3? He's Even More Unhinged
Has Homelander finally lost it in 'The Boys' Season 3? The supe seems even more unhinged than normal. What's wrong with Homelander?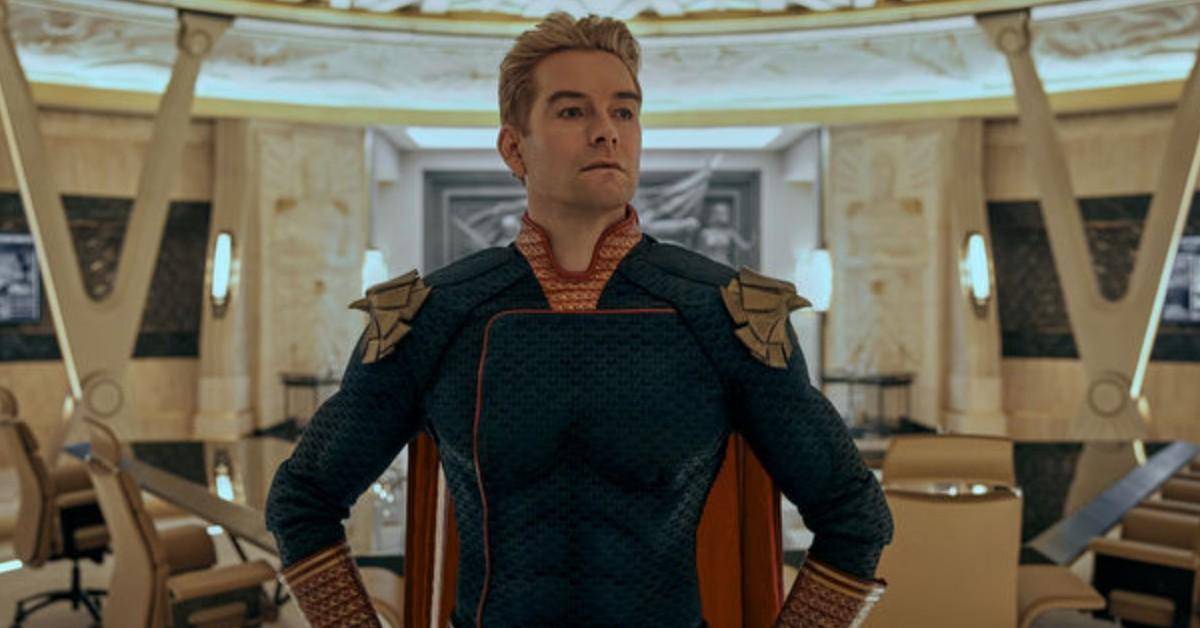 Spoiler alert: This article contains spoilers for Episodes 1-3 of The Boys Season 3 on Prime Video.
Homelander (Antony Starr) is, without a doubt, the most unhinged supe on The Boys. However, he also happens to be the most powerful supe in the world. Not the best combo for his co-workers to deal with!
Although Homelander has survived lot of near-scandals and deadly encounters, something seems off about him during The Boys Season 3. Has Homelander finally lost his mind?
Article continues below advertisement
Throughout Seasons 1-2 of The Boys, Homelander's only weakness was his desire to be loved. It's why Queen Maeve (Dominique McElligott) is able to successfully blackmail him in the Season 2 finale.
Homelander finally reaches his breaking point in The Boys Season 3, Episode 2, when a participant at his birthday celebration yells out, "Your Nazi died!" Referring to Homelander's Nazi girlfriend Stormfront (Aya Cash).
At that point, Homelander succumbs to what's been wrong with him all along.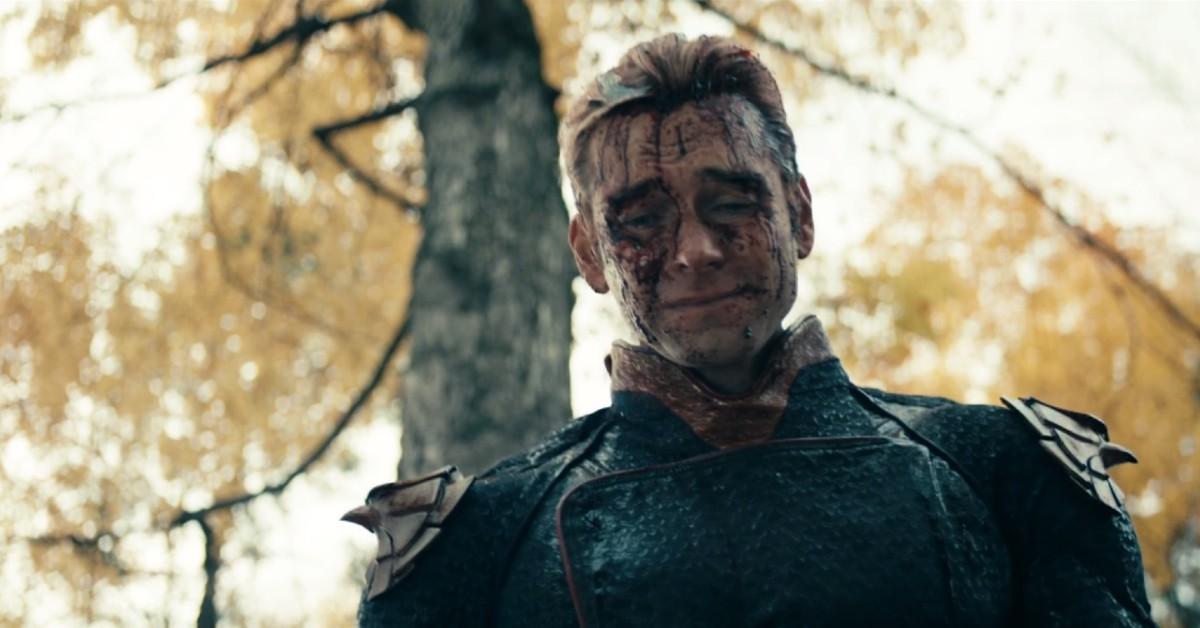 Article continues below advertisement
What's wrong with Homelander in 'The Boys' Season 3?
After the onlooker heckles Homelander, Starlight (Erin Moriarty) attempts to salvage the situation with the Vought International PR spin, saying that Homelander is only human and makes mistakes.
Homelander stops her. He addresses the crowd, telling them, "I don't make mistakes. I'm not like the rest of you. I'm stronger. I'm smarter. I'm better." He proclaims that he's tired of being a puppet. He's tired of being persecuted for his strength. Homelander is done with a capital D.
What's wrong with Homelander? It's not his superpowers. It's the fact that he's a full-blown narcissist. Unfortunately, the response to Homelander's speech only inflates his massive ego further.
Ashley (Colby Minifie) informs Homelander in The Boys Season 3, Episode 3, that his numbers in the popularity polls have skyrocketed. Homelander is genuinely thrilled, and surprised when Ashley tells him the public likes him more when he's his authentic self.
Article continues below advertisement
Can Queen Maeve's blackmail still work against Homelander?
Queen Maeve's blackmail was video footage from the infamous plane crash in The Boys Season 1. Queen Maeve and Homelander had completely botched their original rescue mission: save innocent passengers on a hijacked plane. Homelander had accidentally lasered the flight control panel to smithereens after the pilots were killed by the terrorists onboard.
As a result, the plane went plummeting into the ocean. Queen Maeve begged Homelander to save the passengers (she couldn't fly, only he could).
Article continues below advertisement
However, Homelander preferred to save his own skin. Queen Maeve suggested that they at least try to save some of the children, but Homelander refused. After all, if they survived they'd be able to tell the press that Homelander abandoned the rest of the passengers.
If the truth got out about Homelander's selfish decision that day, his pristine image would be smashed to pieces. Starlight threatens him again with the footage in The Boys Season 3, Episode 3.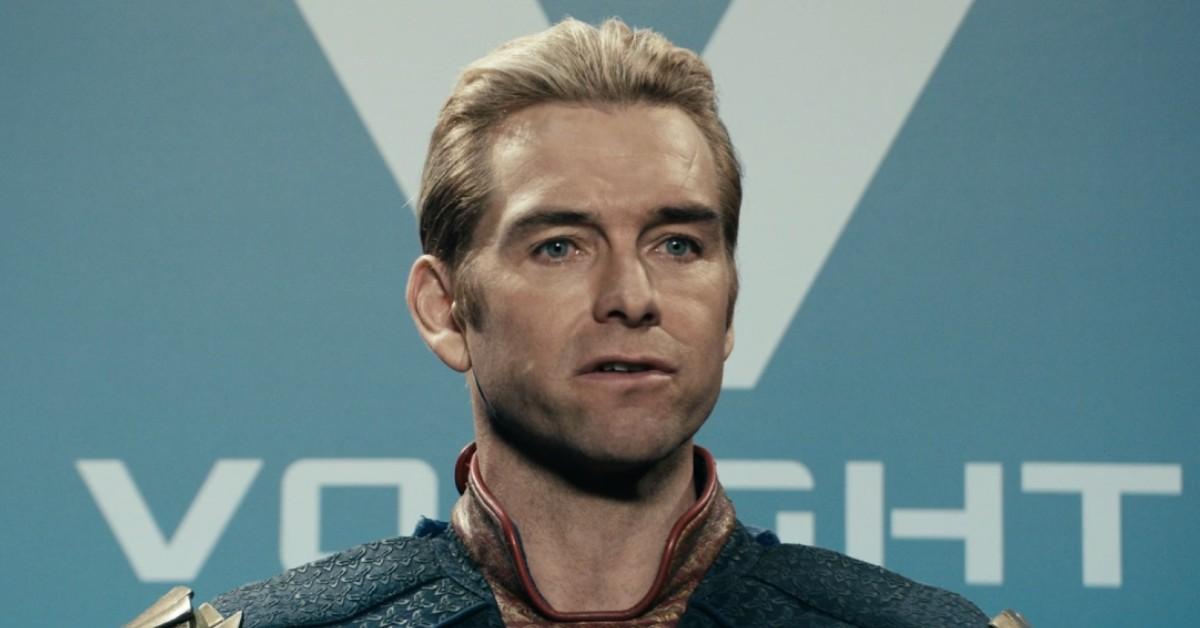 Article continues below advertisement
Unfortunately for Starlight, the blackmail no longer has any effect on Homelander. He pulls a reverse Uno card on her, challenging her to release the footage. Homelander casually ponders about all of the places he can destroy (including the White House) if the footage leaks. He imagines that he could wipe New York off the map for fun.
Homelander tells Starlight that he'd prefer to be loved. However, he's okay with being feared at this point if Starlight takes that love away from him. He's won.
Given that Starlight has an actual conscience, she gives into Homelander's pitch. She doesn't want to be the reason why innocent people get killed. The Deep rejoins the Seven in the finale of American Hero and Homelander gleefully announces that Starlight is his lady now.
Article continues below advertisement
Hashtag Homelight? It's revealed that the Seven's hottest new couple is completely scripted. Homelander throws in a kiss for good measure and Starlight grips her fist hard behind her back.
Will Homelander be unstoppable from this point forward? Find out when new episodes of The Boys Season 3 drop on Prime Video every Friday.