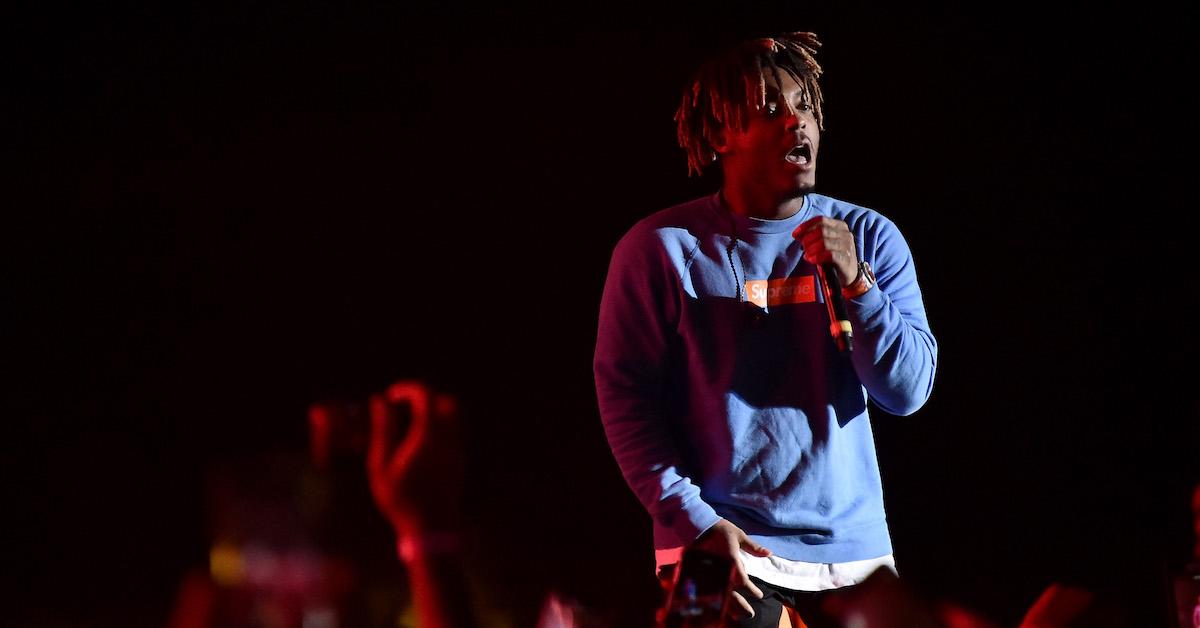 Rapper Juice Wrld's Cause of Death Revealed by Medical Examiner
Multiple outlets confirmed that the "Lucid Dreams" singer, who was born Jarad Anthony Higgins, suffered a medical emergency shortly after arriving at Chicago's Midway Airport in a private jet.
Article continues below advertisement
What really happened to Juice Wrld? 
According to the Cook County Medical Examiner's office (via Fox News), the rapper passed away from an accidental overdose "as a result of oxycodone and codeine toxicity."
Before the toxicology report was released, Chicago P.D. spokesman Anthony Guglielmi revealed that "there were no signs of foul play and all individuals aboard the aircraft are cooperating…"
Article continues below advertisement
Ahead of Juice Wrld's passing, YouTuber DJ Akademiks shared two short videos of the rapper that were filmed while he was still in the air. "This was Juice Wrld as he got on the plane that took him to Chicago last night. He was in high spirits and looked happy," the influencer wrote on Twitter.
Article continues below advertisement
Next to a clip that actually shows members of Juice's posse exiting the aircraft, DJ Akademiks commented, "More footage of Juice Wrld on his private jet which was headed to Chicago. Seems like everything was good and everyone including him was in high spirits until he landed."
Why did Juice Wrld have a seizure?
Article continues below advertisement
What exactly caused the "All Girls Are the Same" songwriter to go into cardiac arrest remains a mystery, but witnesses told TMZ that he suffered a seizure while walking through the airport. Law enforcement sources said he was bleeding from the mouth when paramedics arrived.
A-list musicians across genres expressed their shock and sadness over Juice's sudden death. "I would like to see all the younger talent live longer and I hate waking up hearing another story filled with blessings was cut short," Drake shared on Instagram.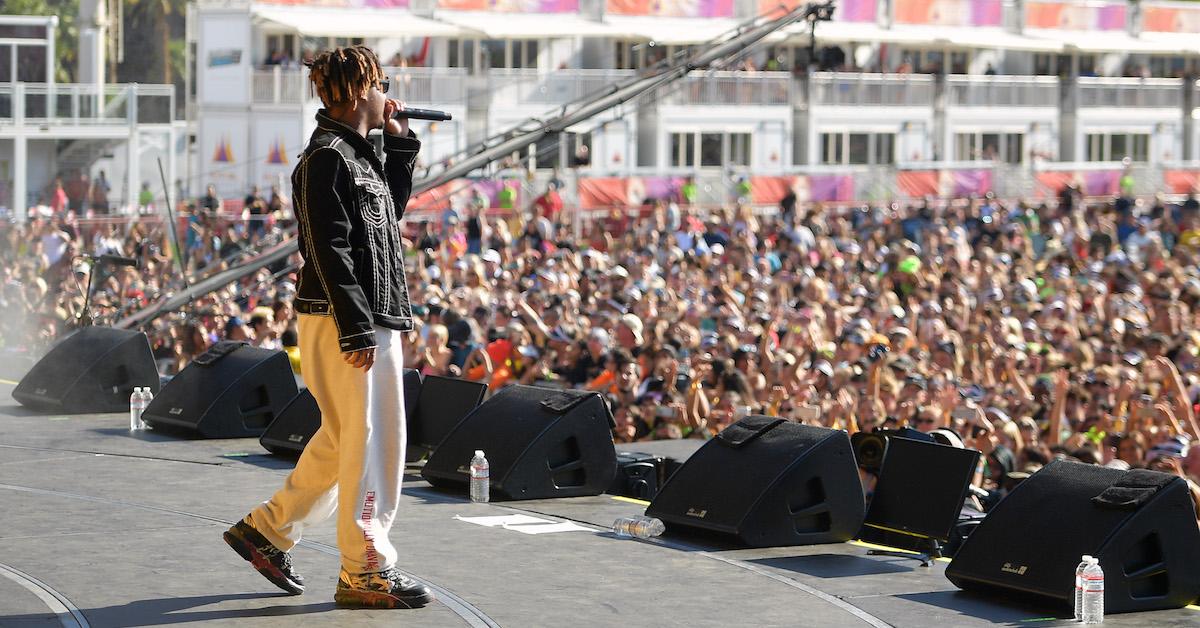 Article continues below advertisement
Ellie Goulding, who collaborated with Juice on this year's "Hate Me," wrote, "I can't believe it... you were such a sweet soul. I'll always remember meeting you and your family on the video set and thinking how close you were. You had so much further to go, you were just getting started. You'll be missed Juice."
"Old Town Road" hitmaker Lil Nas X expressed, "so sad how often this is happening lately to young talented rising artists."
A whopping 70 pounds of marijuana was allegedly found on Juice Wrld's plane.
Multiple suitcases overflowing with marijuana, as seen in a photo obtained by TMZ, were reportedly confiscated on board the rapper's private jet. A source also told the outlet that more than one member of Juice's team was said to have seen him take "several unknown pills" before he collapsed in the terminal.
Article continues below advertisement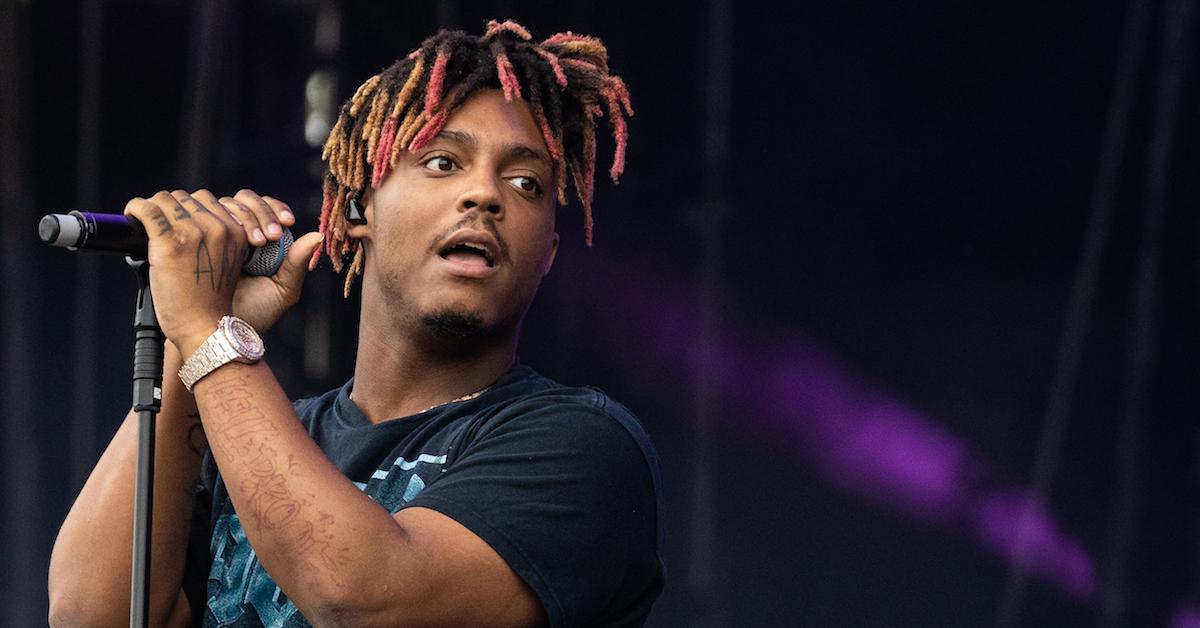 Meanwhile, the Chicago Tribune reported that two security guards traveling with Juice were arrested on gun charges (the misdemeanors are not connected to the Billboard Music Award winner's death).
Henry Dean was charged with carrying a concealed firearm at an airport and possessing a high-capacity magazine and metal-piercing bullets. Christopher Long, who did not have a valid permit to carry guns in Illinois, was charged with unlawful possession of a firearm.
Our thoughts are with Juice Wrld's friends and family as they continue to mourn this devastating loss.