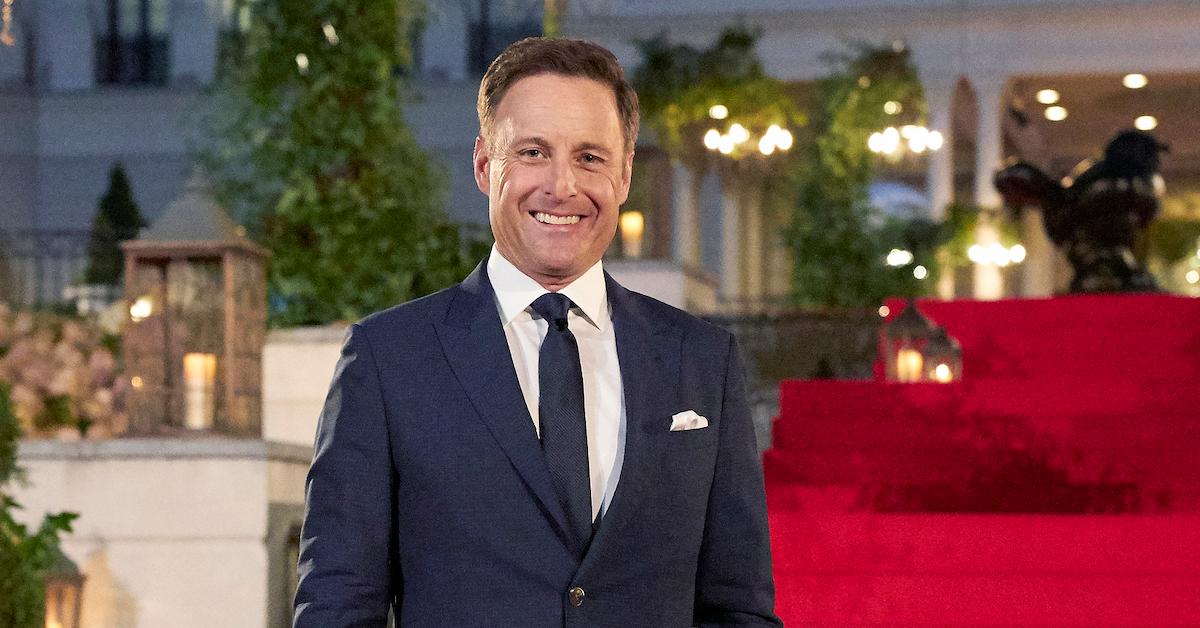 Chris Harrison on Exiting 'The Bachelor': "I'm Excited to Start a New Chapter"
Although Bachelor Nation fans knew it was just a matter of time, the inevitable happened on June 8, 2021: Chris Harrison was officially let go from his hosting duties. Chris's controversial defense of Rachael Kirkconnell's past, racist behavior — which included her attending an "Old South" antebellum plantation-themed fraternity formal in 2018 — sparked intense backlash in February.
Since his leave of absence has now been made permanent, folks have wondered: What will Chris do next?
Article continues below advertisement
Chris Harrison released a statement about his exit from 'The Bachelor' franchise.
Following news that David Spade and a rotating cast of other guest hosts would replace Chris on the upcoming season of Bachelor in Paradise, Chris took to Instagram to express gratitude for his time with the franchise.
Article continues below advertisement
"I've had a truly incredible run as host of The Bachelor franchise and now I'm excited to start a new chapter. I'm so grateful to Bachelor Nation for all of the memories we've made together," he wrote alongside a photo of himself during a taping of After the Final Rose. "While my two-decade journey is wrapping up, the friendships I've made will last a lifetime."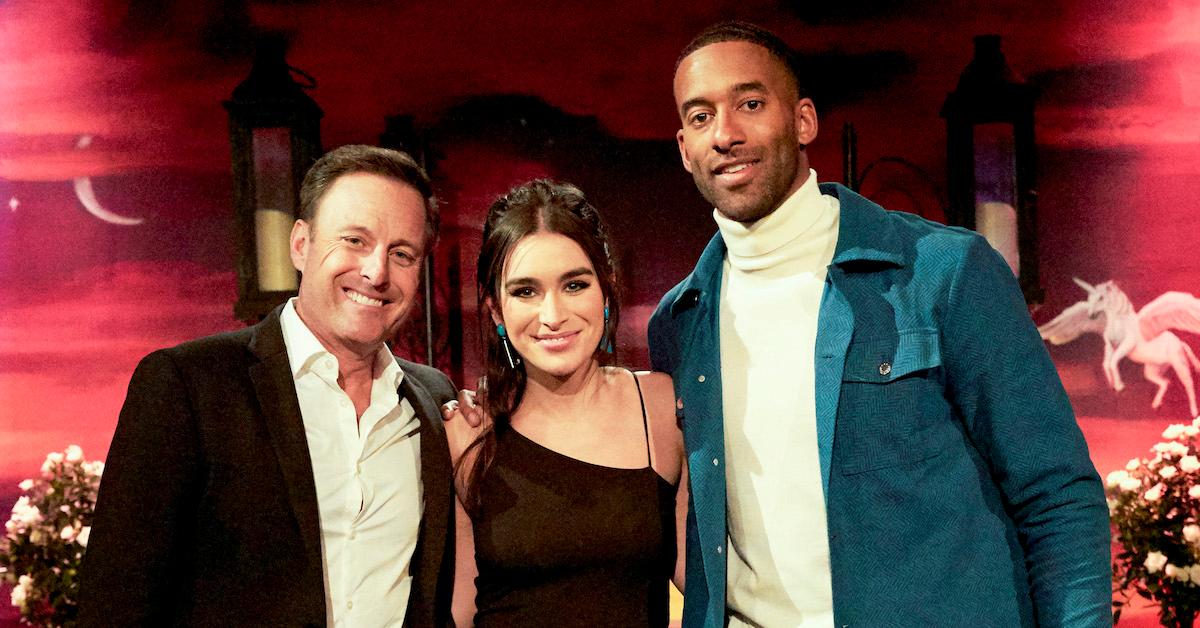 Article continues below advertisement
It was Chris's discussion in February 2021 with former Bachelorette Rachel Lindsay on Extra following the Rachael Kirkconnell scandal that ultimately led to his exit.
"We all need to have a little grace, a little understanding, a little compassion," he said at the time of Rachael's widespread cancelation. "Because I've seen some stuff online … again, this 'judge, jury, executioner' thing where people are just tearing this girl's life apart."
Article continues below advertisement
He continued: "Who is Rachel Lindsay and who is Chris Harrison and who is whatever woke police person out there, who are you [to tell her to speak out]?" he asked. "I've heard this a lot of, 'I think she should,' 'I think he should.' Who the hell are you? Who are you that you demand that?"
Article continues below advertisement
Even after Rachel Lindsay pointed out that Rachael still hadn't spoken out or apologized six weeks after the troubling photo came to light, Chris continued to defend her. He apologized the following day and announced a leave of absence from The Bachelor franchise.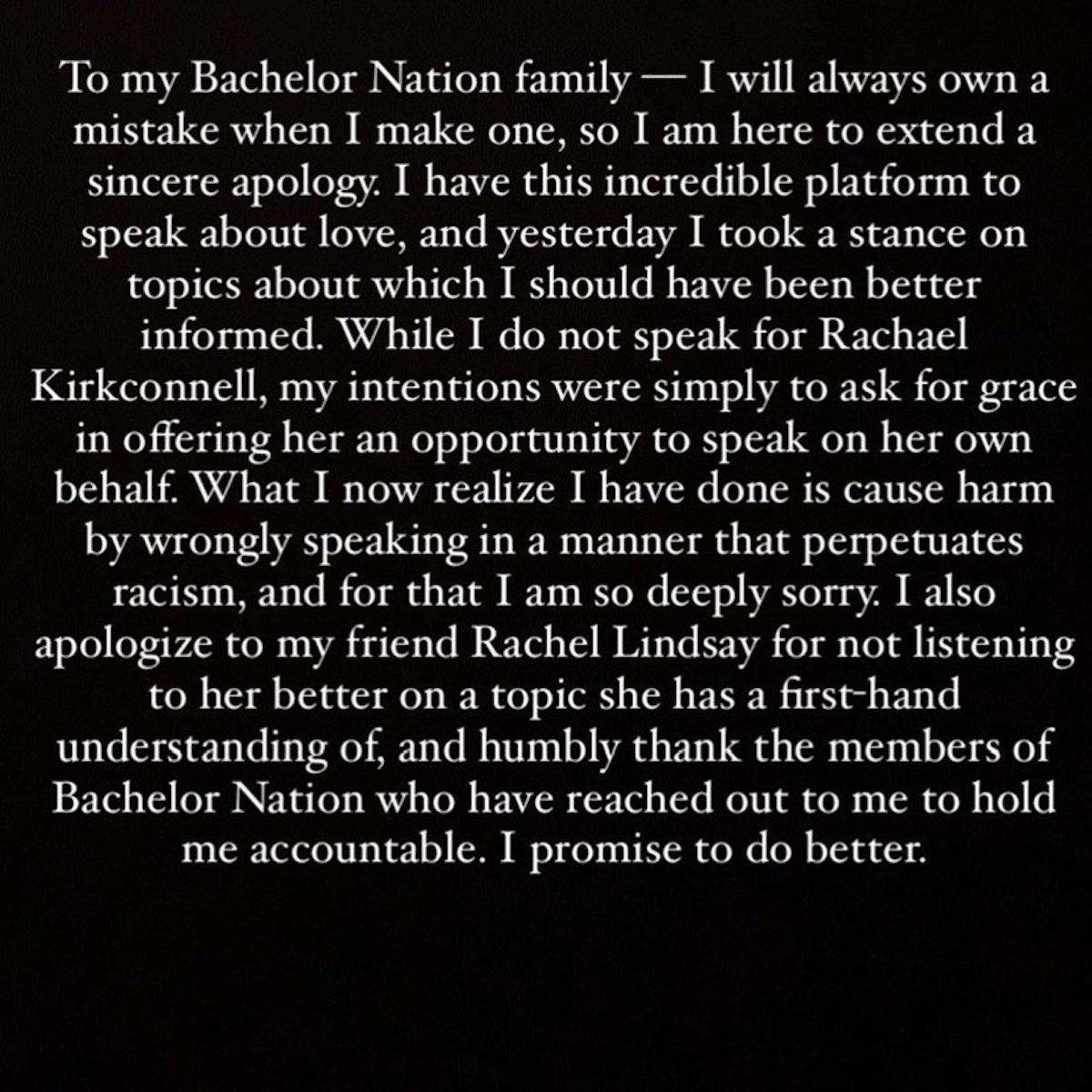 Article continues below advertisement
What will Chris Harrison do next?
Things for Chris have been a bit complicated since he was officially let go from his Bachelor hosting duties. "The whole situation is frustrating for him," an insider told Us Weekly. "Until things are settled legally and contractually, he can't even plan his next steps."
However, The Bachelor fans might still have the opportunity to see Chris onscreen in the future, as he hopes to continue hosting in some shape or form.
"He's been getting all kinds of offers on projects, so he's hoping to lock something in soon," the source told the publication. "He has a team who has been supporting him this entire time and is working on his next move. He's hosted other shows in the past so safe to say this isn't the end of Chris Harrison hosting!"
Article continues below advertisement