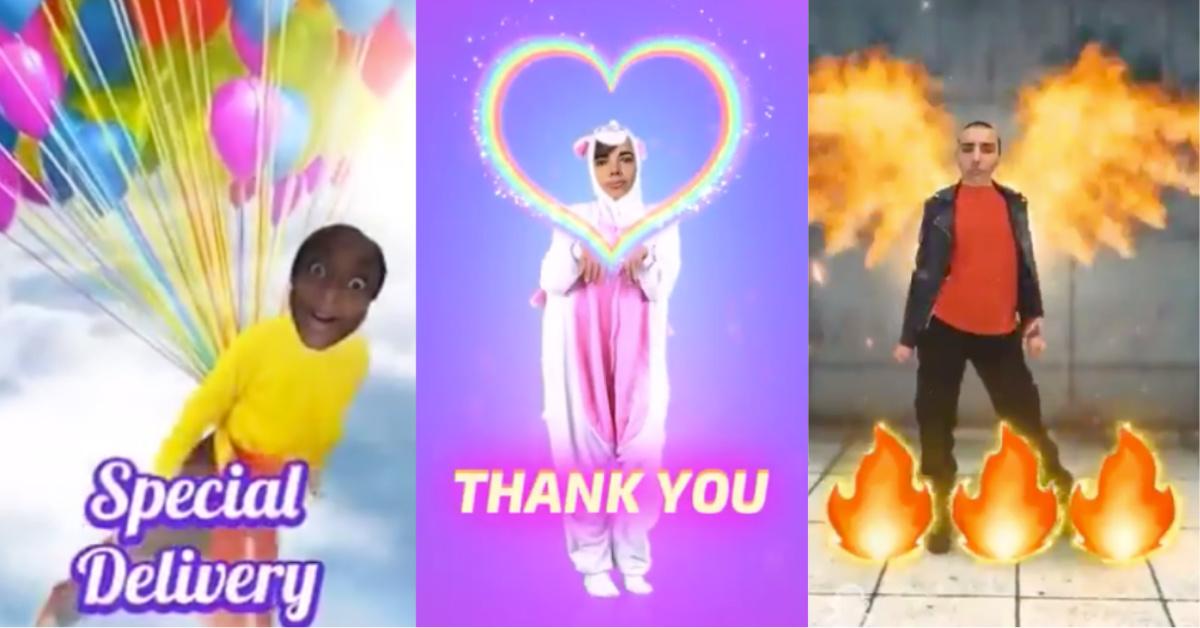 Snapchat's Cameo Feature Is Super Impressive (and Totally Bizarre)
There's no denying that Snapchat has come along way since it first came on the scene back in 2011. What started as a simple way to send disappearing photo messages quickly became so much more as Snapchat started adding new features. It's honestly kind of hard to believe that Stories weren't even a part of Snapchat until 2013 — now, you couldn't imagine Snapchat without them!
Article continues below advertisement
Obviously, the new features didn't stop there. Snapchat has truly been a leader in introducing elements (that then get copied by every other social app). One of their newest features is something called Cameos. Here's what Cameos are, plus how to make your own.

Article continues below advertisement
What's a Cameo on Snapchat?
Snapchat's Cameos feature allows you to insert your face into a looping video, and then send those videos to your friends. The technology itself is pretty impressive — it takes a static image of your face and automatically adjusts it to make it look like you're talking (or otherwise emoting), but some of the videos are just downright strange.
The first thing you need to do before you're able to send Cameos is to take your Cameo selfie. You can't simply upload a selfie from your phone — you'll need to take one within the app. However, you only need to do this once, as Snapchat will save your Cameo selfie and use it in future Cameos.
Article continues below advertisement
To take your Cameo selfie, open a Chat, tap the smiley face icon, then tap the Cameos tile at the bottom (it looks like the outline of a head with a plus sign over it). This will open your front-facing camera. All you need to do is line your face up with the outline and take the picture. When taking your Cameo selfie, it's important to keep a straight face — if you smile, it can mess with the technology and make your videos less believable, but hey, you do you.
Article continues below advertisement
To send a Cameo, open a chat, tap the smiley face icon, then tap the Cameo tile once again. Then, select a Cameo option and tap "Send" to share it with your friends. You can search for different types of videos and also customize the text that appears in them. There are even two-person Cameos that you can make if your friend lets you use their selfie.
Article continues below advertisement
If you're not happy with your selfie, you can update it at any time, but it's not the most intuitive thing in the world to do. First, open a chat, then tap the smiley face icon (yep, again!). Tap on the Cameos tile, then select "... More.' After that, you can tap "New Selfie," and take a new photo for future Cameos.
We have to admit that we're still slightly freaked out by Snapchat's Cameos feature (as well as the truly bizarre video selection), but it's definitely fun to experiment with even if you don't end up actually sending any Cameos to your friends. At the very least, we're certainly impressed by the technology. We just can't figure out if it's impressed in a good way.