When Does 'Blue Bloods' Season 13 Return — and What About Season 14?
Season 13 of 'Blue Bloods' is heading into its winter break following the fall finale on Dec. 9. When does 'Blue Bloods' return in 2023?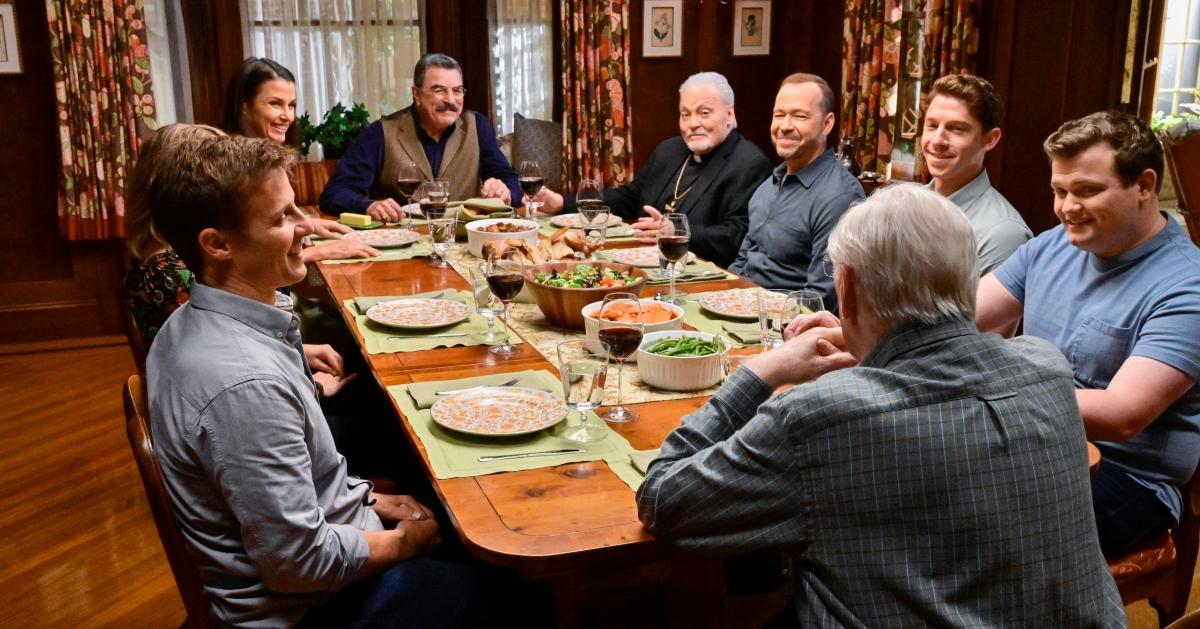 Despite being on for 13 seasons, fans of Blue Bloods still can't wait for new episodes to be released on Friday nights. The NYC-based detective series (led by the always impressive Tom Selleck) continues to bring the intrigue as we follow the trials and tribulations of the Reagans while they juggle workplace drama and complex family dynamics.
Unfortunately, after eight episodes, Blue Bloods will be heading into its winter hiatus until 2023. When will Season 13 return, and what do we know about a possible Season 14?
Article continues below advertisement
When does Season 13 of 'Blue Bloods' return in 2023, and what can we expect?
Season 13, Episode 8 of Blue Bloods airs on Dec. 9, 2022, and marks the series' fall finale. The official synopsis for the episode, titled "Poetic Justice," reads:
"Danny crosses paths with Sonny Le (Alex Duong), a criminal from a previous case, when he investigates a gang attack with a shocking motive. Also, Frank and Mayor Chase (Dylan Walsh) butt heads over an off-duty cop who goes too far making a political statement."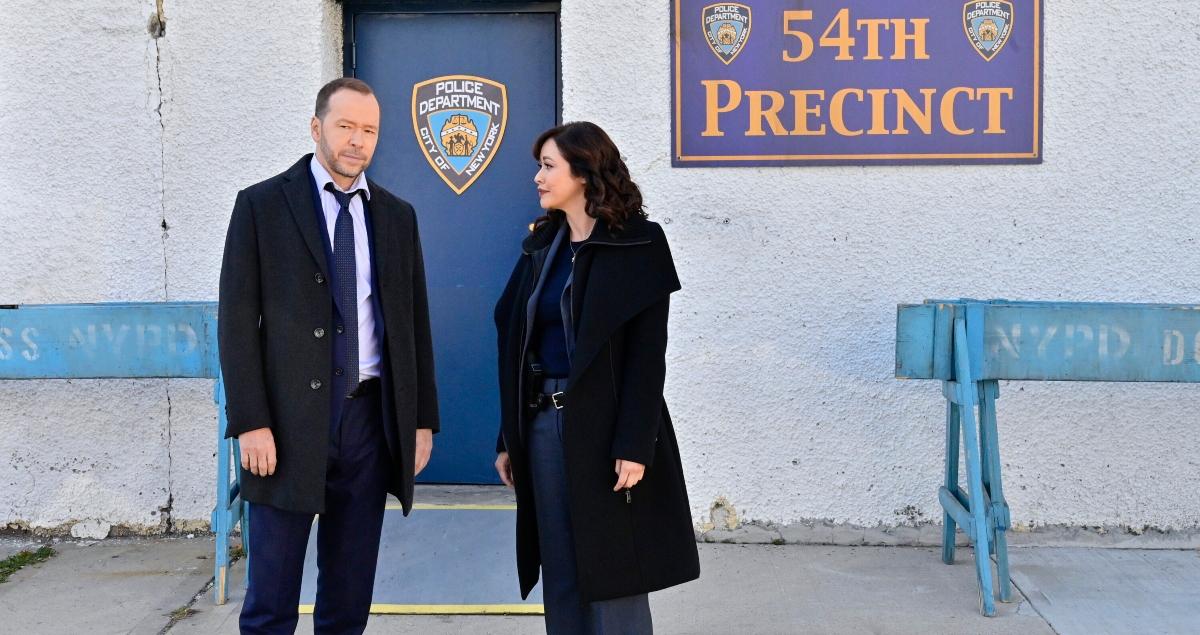 Article continues below advertisement
The synopsis continues:
"Anthony worries Erin's DA campaign could be threatened by her ex-husband Jack's unsavory business connections; and Jamie investigates a potentially dirty officer whose identity may be close to home."
Article continues below advertisement
After the show's fall finale, we'll have to wait a bit for new episodes of Blue Bloods — but don't worry, it won't be long! The second half of Season 13 returns in just four weeks, on Friday, Jan 6, 2023.
The midseason premiere — titled "Nothing Sacred" and directed by Blue Blood's own Bridget Moynahan — promises that family tensions will run high.
"Frank and his grandson, Joe Hill (Will Hochman), contend with a grievous insult to the memory of Joe's father, Joe Reagan. Erin and Henry work together to bust an over-the-phone scammer targeting the elderly; Danny intervenes in an undercover assignment led by his spiraling former partner; and Eddie's captain takes suspicious interest in her efforts to locate a stolen puppy."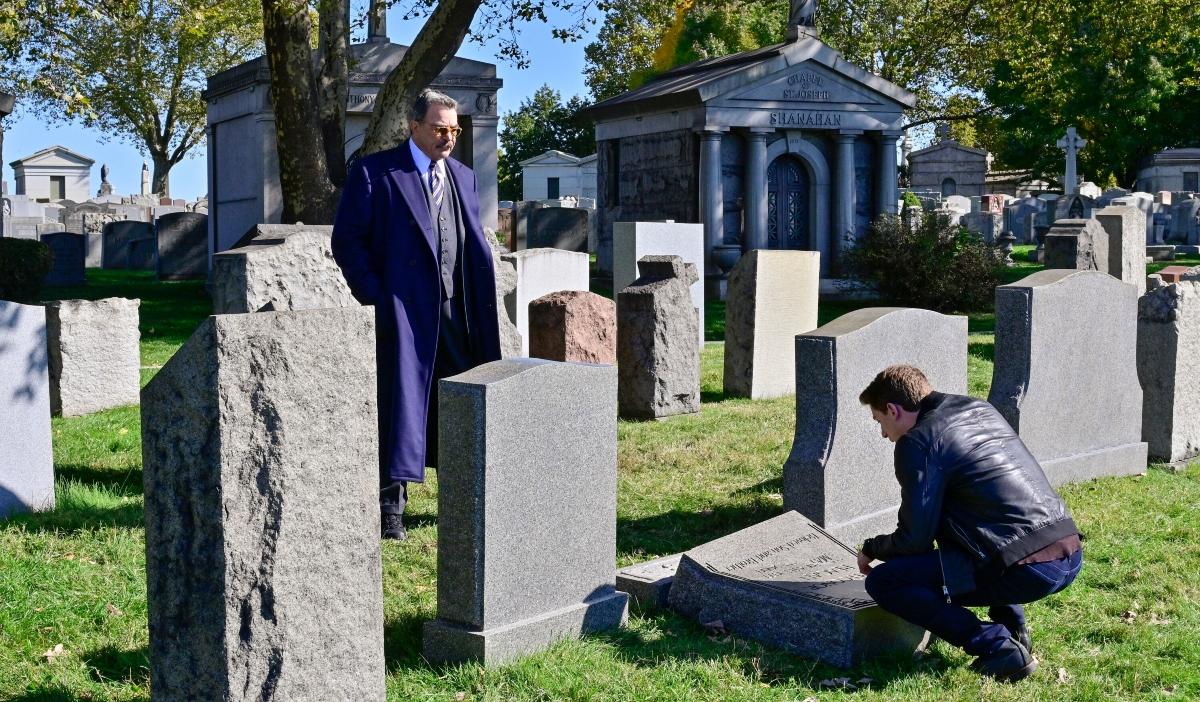 Article continues below advertisement
Will 'Blue Bloods' get renewed for Season 14?
Since Blue Bloods first debuted in 2010, the show has continued to hold onto solid ratings and a loyal fanbase. In fact, after the show's renewal for Season 13, it became the longest-running traditional (non-forensics) crime drama in the history of CBS.
Given that, there's no reason to believe that Blue Bloods won't be renewed for another season. In fact, Tom Selleck himself thinks that Blue Bloods could go on for a very long time.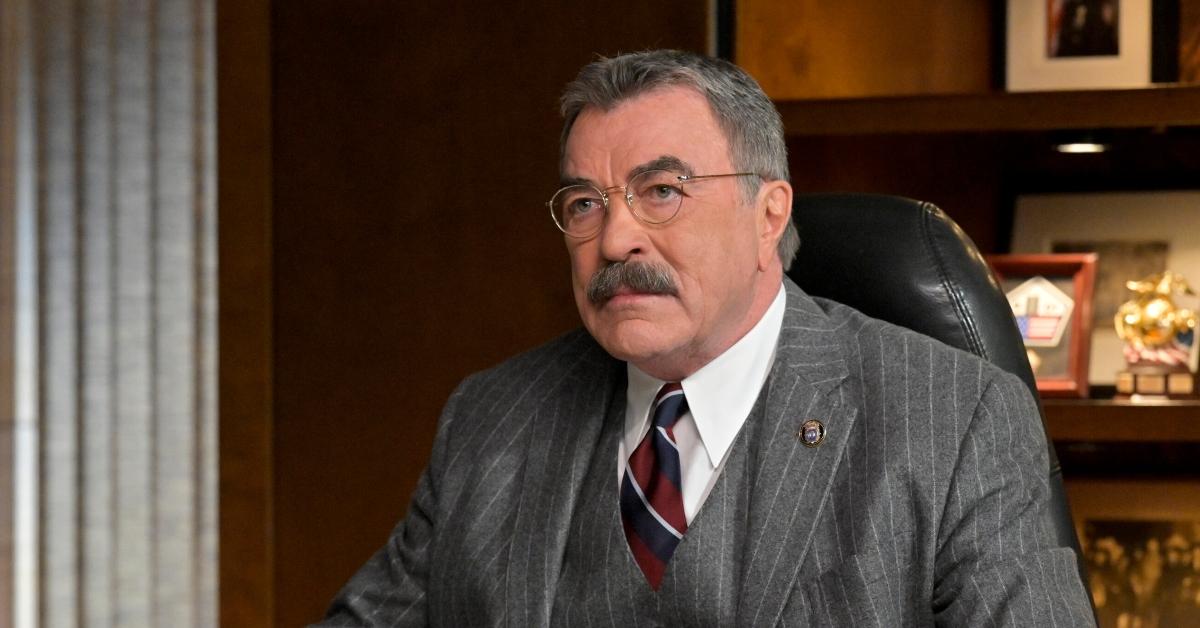 Speaking with People back in 2020, Tom said "I don't think there is an end point. I think there is a lot of life in the show, as long as you let your characters grow and get older."
However, as of this writing, Blue Bloods has yet to be renewed for Season 14. It wasn't until the end of April of 2022 that the show was renewed for the current season, so it will likely be a few months before we hear any news one way or the other.
In the meantime, be sure to tune in for the Blue Bloods Season 13 midseason finale on Dec. 9 at 10 p.m. ET on CBS, and streaming on Paramount Plus.