When Does Rick Leach Go Home on 'The Bachelorette' Season 18? (SPOILERS)
When does Rick Leach go home on 'The Bachelorette'? The 32-year-old is one of the remaining suitors who is competing for Michelle Young's heart on Season 18.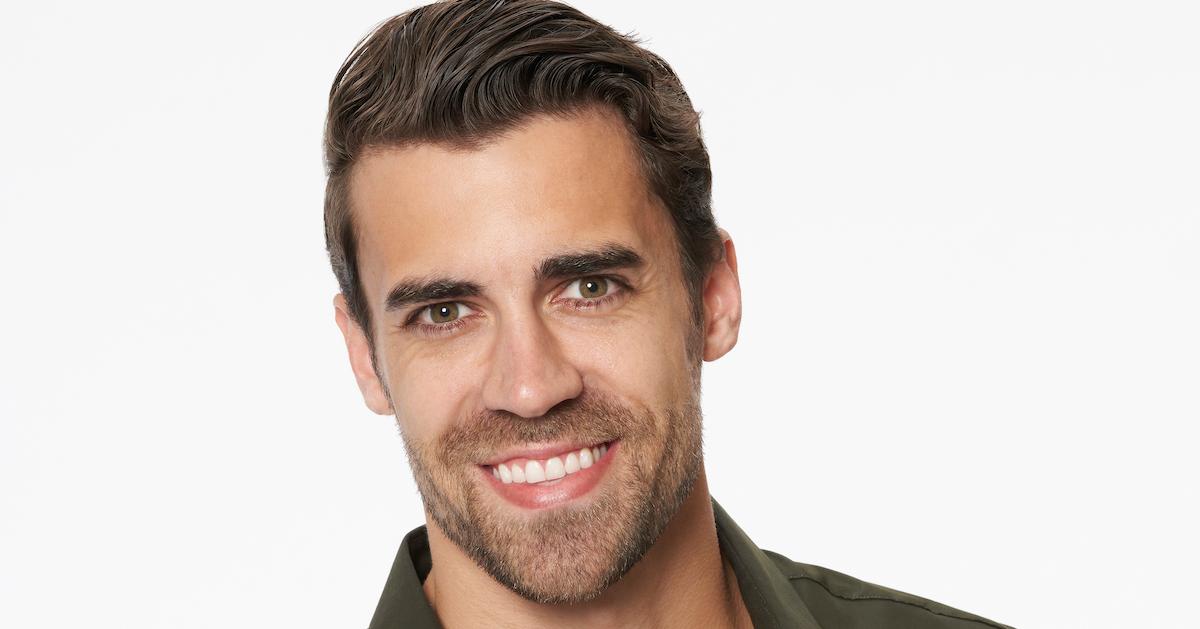 Spoiler Alert: This article contains major potential spoilers for The Bachelorette Season 18.
After he made a memorable Night 1 entrance by literally offering himself up to lead Michelle Young on a silver platter, Rick Leach Jr. has become a frontrunner on Season 18 of The Bachelorette.
While Rick's under-the-table schtick could have gotten old quickly, the suitor recovered from the potentially-cheesy ice breaker by bonding with the teacher over their shared love for food.
Article continues below advertisement
In the weeks that have followed, Rick's connection with Michelle has only grown stronger. The two went on their first one-on-one date on the Nov. 9 episode of the ABC reality show, and they took a tram ride to new heights before they attended a private Andy Grammer concert.
During the evening portion of their hangout, Rick opened up to Michelle about his father's past infidelity, his parents' subsequent divorce, and his dad's death. His vulnerability impressed Michelle and the viewers, leading some to wonder whether Rick will make it until the end.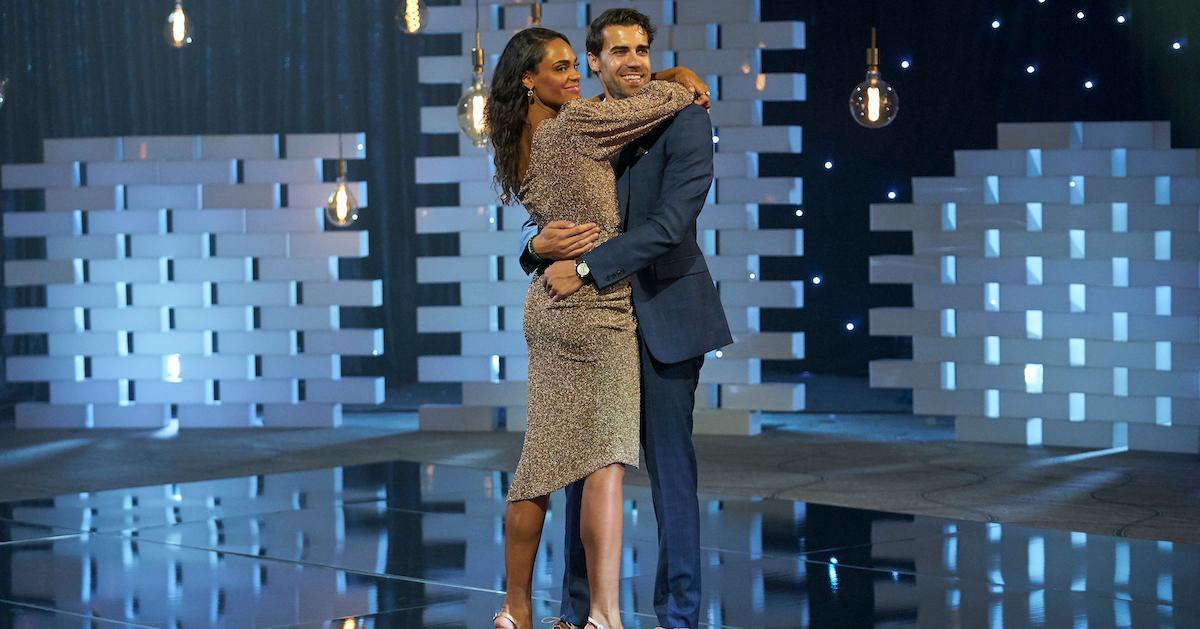 Article continues below advertisement
Who is Rick Leach Jr. from 'The Bachelorette'? Details on his job, and what he shared about his dad on the show.
The 32-year-old works as a Senior Medical Sales Representative at Bioventus, and he currently resides in Los Angeles, Calif. He attended college at Walsh University in North Canton, Ohio (the state where he is from), and he obtained his undergraduate degree in Marketing.
Rick continued his education at Loyola Marymount University in Los Angeles, and he received his Master's Degree in Business Administration in 2021.
According to his Bachelorette bio, Rick is a "hopeless romantic," and he's been imagining life with his future wife for quite some time. On the show, Rick opened up about some of the difficulties he and his family faced after he learned that his father was cheating on his mother.
He shared that, when he was a teenager, he saw a text message on his dad's phone while his parents were out shopping. Rick noticed that the text was from another woman, and he decided to tell his mom about it about a day later.
Article continues below advertisement
His parents split up shortly thereafter, and Rick said that he felt like his dad blamed him for their divorce. He noted that his father was depressed for about 10 years, and that he ultimately passed away in 2018.
"I know deep down, like my dad, 'til the day he died, still blamed me because I blew the whistle, unfortunately. It hurts," Rick explained to Michelle.
Article continues below advertisement
Rick has shared many photos of his late dad on his Instagram page. He's also posted about his incredibly close bond with his mom and his connection to his younger brother, Sean Leach.
When does Rick Leach go home on 'The Bachelorette'?
Rick did secure the rose on his one-on-one date and, following the rose ceremony on the Nov. 9 episode, less than a dozen men remained. All of the remaining suitors were invited to accompany Michelle to Minneapolis, Minn. While it's unclear at this time when exactly Rick does go home, it does not appear as if he makes it to the Final Four on Season 18.
Article continues below advertisement
According to the spoiler site, Reality Steve, Rick is not one of the men who makes it to the hometown dates portion of the season. It is important to note that these spoilers cannot be confirmed.
Viewers will have to tune in to find out how Rick's journey on the show concludes.
The Bachelorette airs on Tuesdays at 8 p.m. ET on ABC.