Agent 21 Harbor to Drop Anchor in 'Valorant' With the New Act
Harbor is the newest agent to come to 'Valorant,' but when is his character officially releasing in the popular first-person shooter game?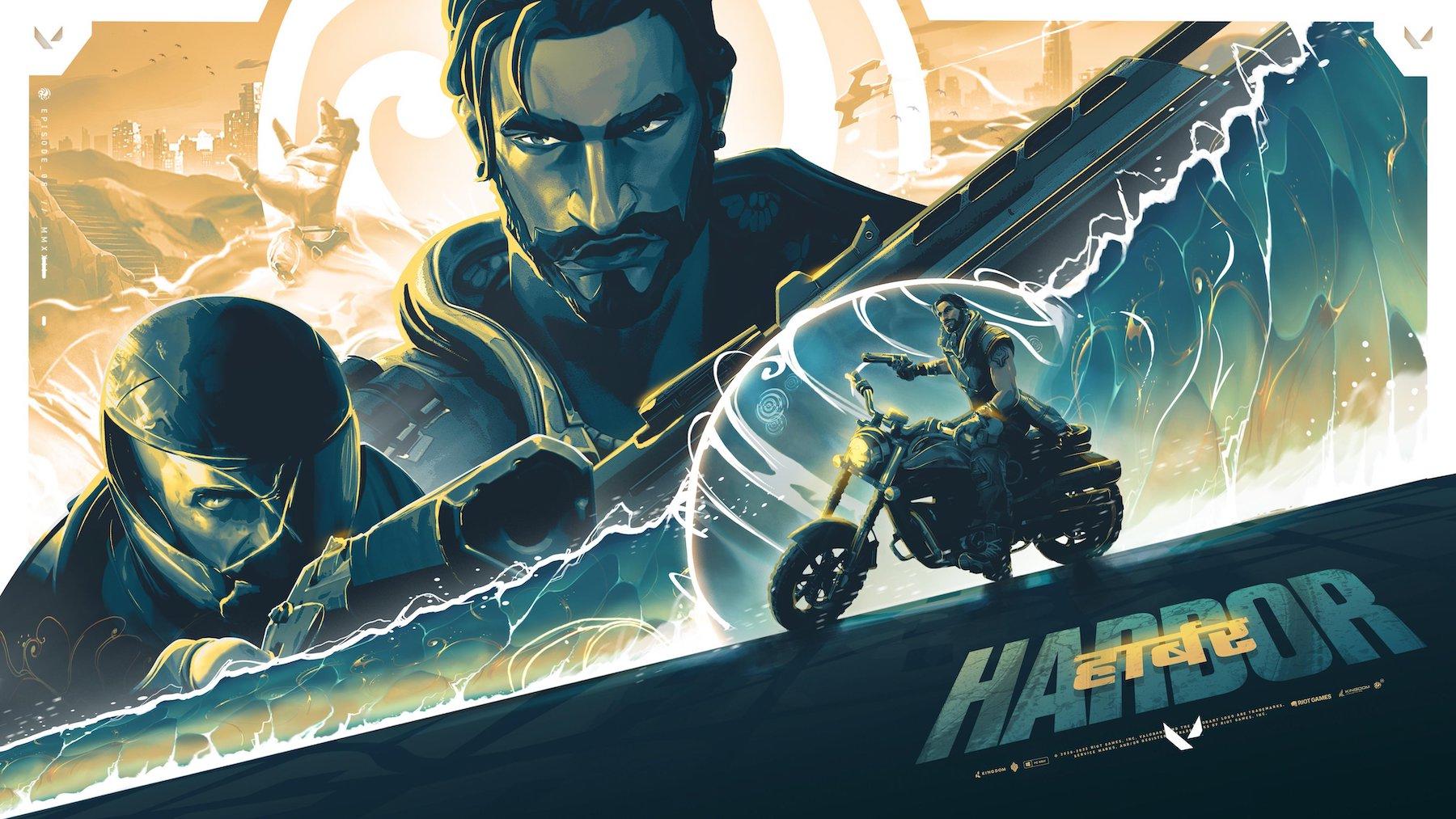 A new Controller is dropping soon in Valorant, giving players yet another agent on the roster to select at the start of matches. Riot Games has officially revealed that the long-anticipated Agent 21 will be named Harbor, following plenty of hints from John Goscicki in a dev blog teasing the water-based new agent.
"Hailing from the coast of India, this new Controller Agent commands a mix of tide and torrent to shield allies and pummel opponents," his description reads.
Article continues below advertisement
Harbor will soon be available to players in Valorant, offering another Controller option to help them in battle. But when is Harbor officially coming to Valorant? Here's everything we know about the popular game's newest agent.
Article continues below advertisement
What's the release date for the new agent Harbor in 'Valorant'?
Thankfully, players don't have to wait long to see the new agent come to Valorant. Harbor will launch in the game alongside the new act, which will drop on Oct. 18.
Once Episode 5, Act 3 is live, players should be able to hop right in and test out Harbor's abilities right away.
What abilities does Harbor have?
As his name would suggest, Harbor's abilities rely heavily on manipulating water, giving the player ways to both attack and defend themselves with the element. Some of his attacks will slow oncoming players when they're hit, while other moves will allow the player to create a shield of water, effectively preventing bullets from hitting them.
Truly, Harbor is shaping up to be a character that is great at support and damage dealing, making him an all-around heavy hitter.
Article continues below advertisement
Here's a breakdown of all of Harbor's new moves in the game:
High Tide (E): EQUIP a wall of water. FIRE to send the water forward along the ground. HOLD FIRE to guide the water in the direction of your crosshair, passing through the world, spawning a wall along the water's path. ALT FIRE while bending to stop the water early. Players hit are slowed.
Cove (Q): EQUIP a sphere of shielding water. FIRE to throw. ALT FIRE to underhand throw. Upon impacting the ground, spawn a water shield that blocks bullets.
Article continues below advertisement
Cascade (C): EQUIP a wave of water. FIRE to send the wave rolling forward and through walls. RE-USE to stop the wave from moving further. Players hit are slowed.
Reckoning (X): EQUIP the full power of your Artifact. FIRE to summon a geyser pool on the ground. Enemy players in the area are targeted by successive geyser strikes. Players caught within a strike are concussed.
Of course, you'll still have to get the hang of Harbor to use him to the best of his abilities, but he's shaping up to be one of the more powerful agents available in the roster.
Valorant is exclusively available for PC.