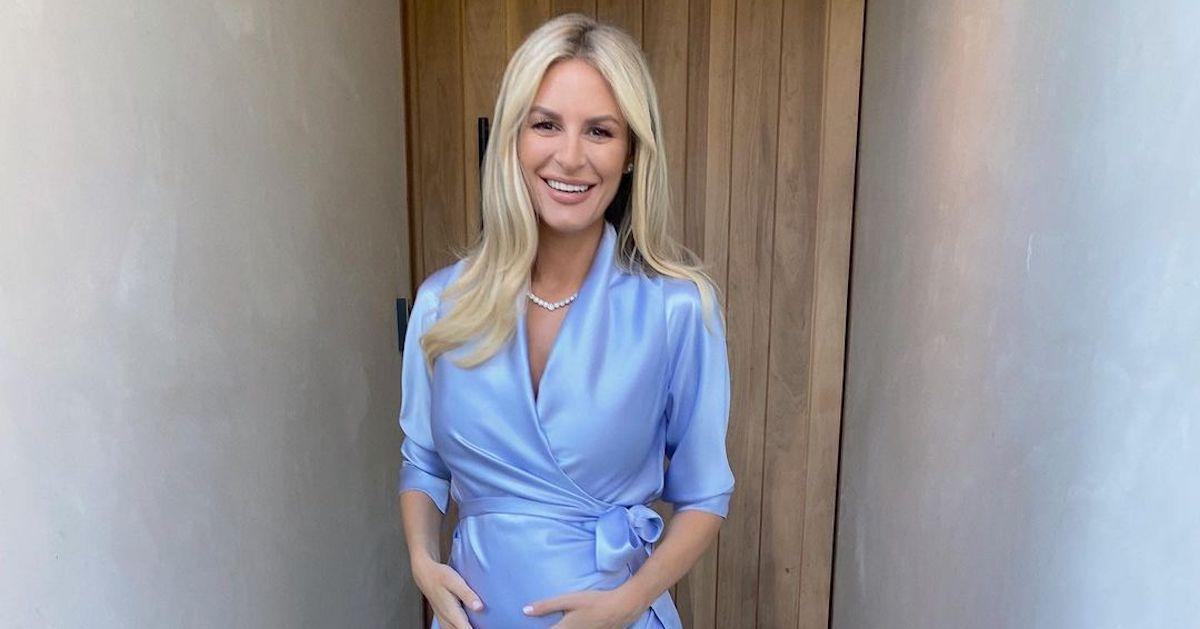 Morgan Stewart Said a Psychic Predicted Her Pregnancy — When Is Her Due Date?
From Princess Eugenie, to Katharine McPhee, to Bindi Irwin, to Sadie Robertson Huff, there are many public figures who have revealed that they are expanding their families — and it seems like there's been a bit of a celebrity baby boom in 2020.
Former Rich Kids of Beverly Hills star and current E! host Morgan Stewart revealed that she was also expecting her first child back in August of 2020.
Article continues below advertisement
In the months since, Morgan has teased a few details about her pregnancy, including her terrible morning sickness, and how she first found out she was pregnant.
When is Morgan Stewart's due date? Keep reading to find out if she's said when her baby is set to arrive, and to learn more about her romance with fiancé Jordan McGraw (yes, he is Dr. Phil's son).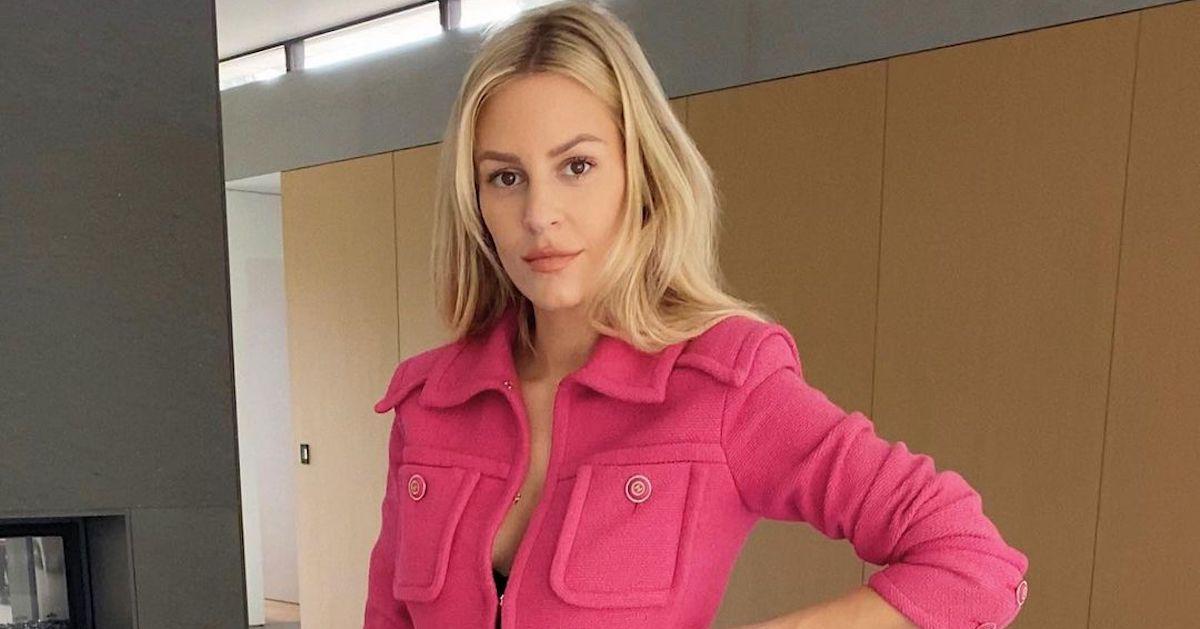 Article continues below advertisement
When is Morgan Stewart's due date?
The TV personality has not revealed exactly when her due date is, but she did hint that she got pregnant in the spring of 2020. Morgan and Jordan's bundle of joy will likely be arriving in early 2021.
When she announced that she was pregnant in August of 2020, she also divulged that she was having a baby girl. She posted a video of her fiancé, Jordan, popping a balloon that was filled with pink confetti.
"She may not be great at math but at least we know she'll be well dressed," Morgan captioned the video.
Prior to the balloon reveal, Morgan had been convinced that she was not having a girl. She had visited a psychic who told her that she would get pregnant in April with a boy.
"We got pregnant really close to that month and she also ... Oh, she got the sex wrong," Morgan shared on Nightly Pop. "But she did say I was gonna get pregnant before I got married."
Article continues below advertisement
Who is Morgan Stewart's fiancé, Jordan McGraw?
The fashionista, who was married to her Rich Kids co-star Brendan Fitzpatrick from 2016 to 2019, got engaged to Jordan McGraw in July of 2020. The two had previously dated the decade before, but they weren't as compatible then.
Article continues below advertisement
"We dated 10 years ago for a year and then he broke up because he was like, 'I'm not down with you, b---h,'" Morgan shared during an Instagram Live, per People. "And then I was like 'Fine, whatever, I'm over you, I don't care.' And then I went on obviously to have another relationship."
Morgan was, of course, referring to her subsequent relationship with Brendan. They got engaged on The Rich Kids of Beverly Hills in 2015, and they swapped vows in front of the cameras a year later.
Jordan and Morgan reunited toward the end of 2019, and it's clear that the rest was history.
"Then the past year we got back together," she continued on her Instagram Live. "Isn't that cute? He was persistent and I was like, 'all right.'"
Article continues below advertisement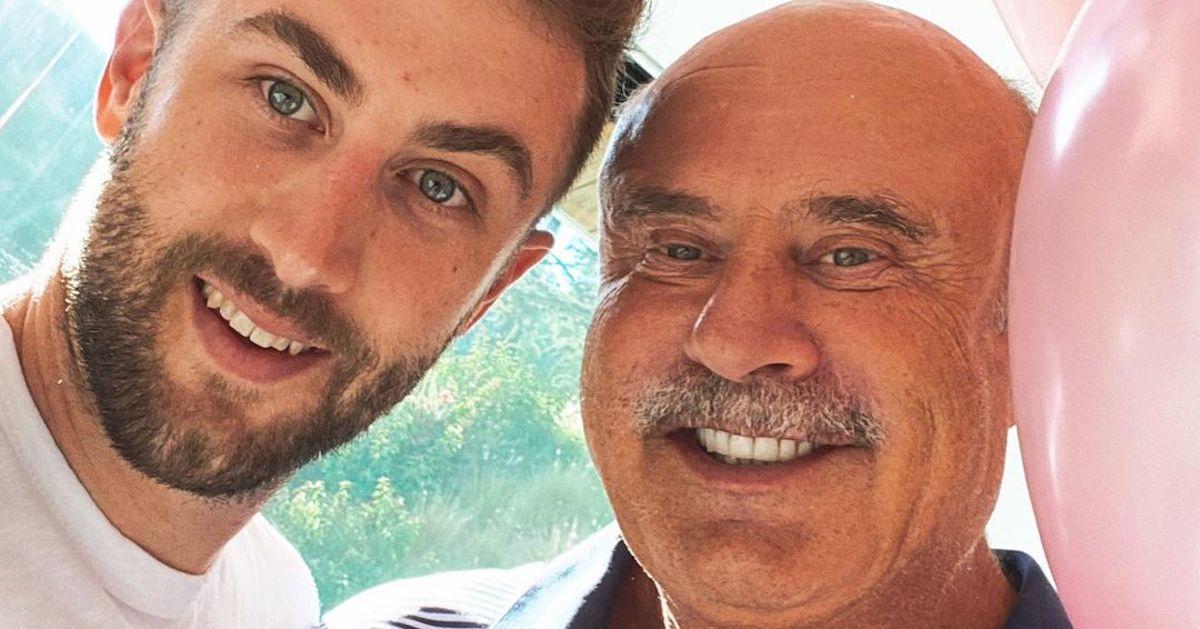 Jordan is the youngest son of Dr. Phil and his wife, Robin McGraw. He's a singer and a guitarist, who is best known for being in the band Hundred Handed.
Daily Pop airs on weekdays at 11 a.m. ET on E!. New episodes of Nightly Pop air on weeknights at 11:30 p.m. ET.