Sorry, It'll Be a While Before 'Stray' Is on Xbox
'Stray' has become incredibly popular since releasing for PC and PlayStation consoles, but when is 'Stray' coming to Xbox consoles?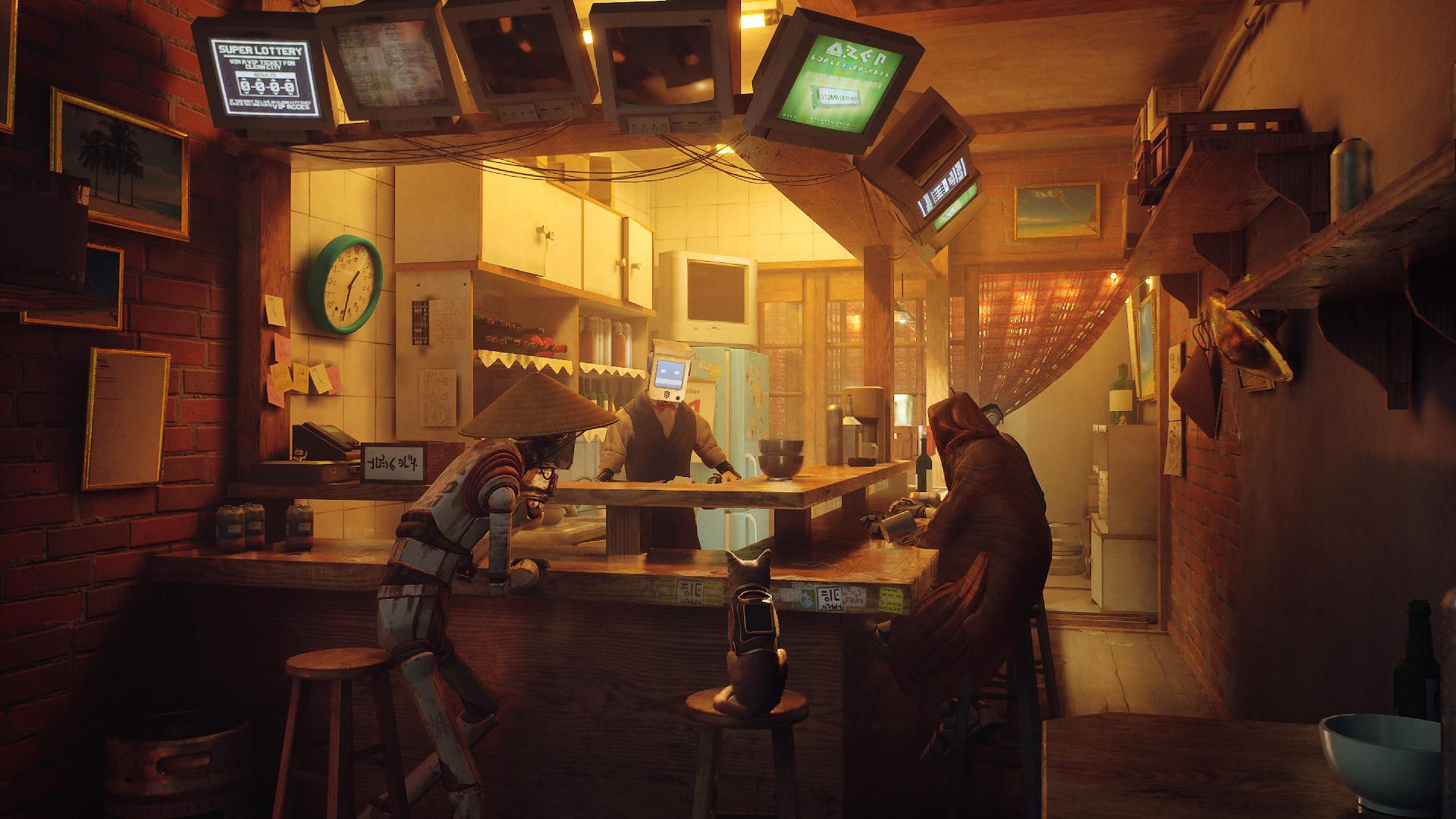 It didn't take long after the much-anticipated indie title Stray was released for players to fall in love with the game. In the adventure title, you explore an underground cyberpunk city through the eyes of a cat, helping your new friend B-12 find all of his memories as you try to relocate your friends.
The game was released as a timed exclusive with PlayStation, but when is Stray coming to Xbox? Here's what we know.
Article continues below advertisement
Will 'Stray' be available on Xbox?
Unfortunately, if you were hoping to play Stray on your Xbox console anytime in the near future, you may be out of luck. The game, created by indie developer BlueTwelve Studio, is part of a timed console exclusive, meaning it'll be exclusively available for PlayStation players for a predetermined period of time.
At the moment, the developers have not disclosed how long Stray will be exclusive to the PS4 and PS5, though it's safe to say it won't be available on Xbox or Switch anytime in 2022.

Article continues below advertisement
It's also unclear whether or not it'll be made available to Game Pass subscribers when it does become available on the Xbox. Stray is currently included as part of the catalog of games available to those with a PlayStation Plus Extra subscription, so it's possible it will be added to Game Pass at a later date.
While we have no confirmation on a timeline for Stray's release on Xbox, it's safe to say that considering the game's popularity, it'll likely be made available on more consoles once the exclusive deal with Sony is up.
If you're not a fan of PlayStation's consoles and don't want to wait until it's made available on your system of choice, you can currently purchase the game on PC through Steam.
Article continues below advertisement
Is there a release date for the physical edition of 'Stray'?
If you're someone who prefers physical copies of their games so you can watch your collection as it continues to grow, you're in luck, because Stray will be getting a physical edition.
While the game is currently only available as a digital copy, those determined to buy a physical edition will be able to do so in September 2022.
For those looking for just a copy of the game, you can preorder it from most retailers for $39.99, with an expected release date of Sept. 20.
Article continues below advertisement
If you're a huge fan of the game and interested in a more behind-the-scenes look at the game, there's an exclusive edition from distributor iam8bit which includes plenty of other fun perks. If you buy the iam8bit physical edition, you'll get:
Premium Matte Black O-Sleeve with Holofoil Spécialité
Oversized 14.4" x 24" Poster of the Iconic First Teaser Art for Stray
Six Premium Art Cards
A Fuzzy Pettable Chenille Patch
Region Free Physical Disc - Worldwide Compatibility
This item isn't expected to ship until the fourth quarter, though, meaning you won't receive it until October 2022 or later.
Stray is now available on PS4, PS5, and PC.