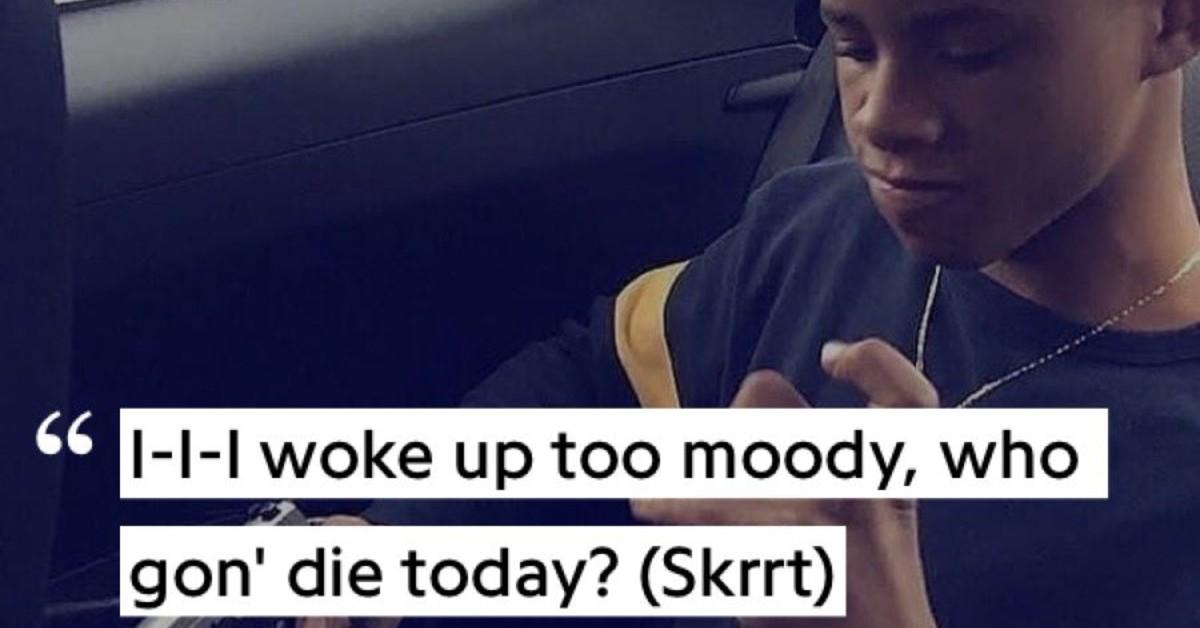 Tay-K 47 Might Be in Prison Even Longer Than Expected
Tay-K won't be freed for a long time. He's only been in prison for about a year so far, but the time only seems to be growing. Rapper Tay-K 47 made waves with his 2017 single, "The Race," when he was running from the law as a minor after a 2016 robbery. However, in 2019, the law caught up with him and he was sentenced to time behind bars.
Article continues below advertisement
Now there are rumors that Tay-K 47 has been sentenced to even more time in prison, so when will he be freed? From the looks of it, he won't be out for a very long time. Just like anyone convicted of murder, there's a price to pay, and Tay-K is no exception.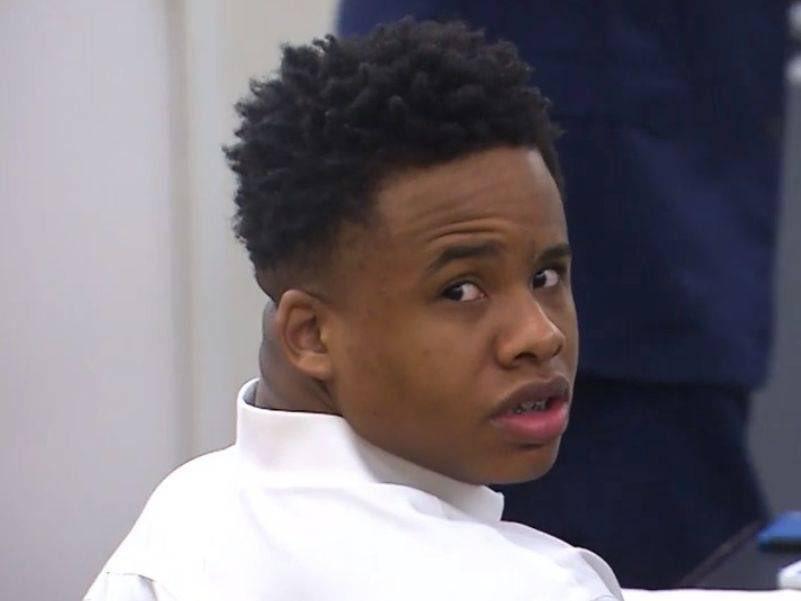 Article continues below advertisement
Tay-K won't be freed for at least 54 years.
In 2019, Tay-K 47 was found guilty of murder and received a 55-year sentence. According to Pitchfork, in addition to the murder sentence, Tay-K also received 30 years for aggravated robbery and was given two additional 13-year sentences for more aggravated robberies. However, he'll be able to serve those sentences at the same time.
Article continues below advertisement
When he was first sentenced, there was a chance for parole; however, according to rumors, Tay-K 47 has now stabbed a prison guard, which means not only will he not qualify for parole, but he may face even more time behind bars, meaning he may never be freed. From behind bars, Tay-K has refuted this rumor, so we'll have to see how this unfolds.
Tay-K's hit, "The Race," was ultimately his downfall.
Tay-K 47 rose to popularity not because of his first single, but because of his first crime. In 2016, he was convicted of taking part in a murderous robbery, but as a juvenile, was put on house arrest. At this time, he was trying to gain popularity and get his music in front of agents and producers, so he had enough followers to start snowballing when he tweeted, "F--k dis house arrest s--t f--k 12 they gon have to catch me on hood."
Article continues below advertisement
After that, he fled. Then-17-year-old started gaining followers by the thousands as he went on a 3-month spree from the law. This "race" from the law inspired him to write "The Race" and release it on Soundcloud. Right after his release, he was found in New Jersey and sent back to Texas, where his fate awaited. The FADER dubbed "The Race" as the No. 1 song of 2017, and compared it to YNW Melly's "Murder on My Mind" as a song that, in its tragic authenticity, would lead to Tay-K's undoing.
Article continues below advertisement
Tay-K's fans have advocated for his release due to his tragic story.
It's pretty clear Tay-K 47 committed crimes that resulted in the deaths of multiple people. His first robbery he was convicted of in 2016 resulted in the murder of 21-year old Ethan Walker. However, before he went on the run, Tay-K was the alleged gunman behind the death of 23-year old Mark Anthony Saldivar.
Tay-K has gained a following though, and there are people who want him freed. Tay-K shared in a letter from jail in 2017, "Being a kid that came from nothing, I feel like that says alot and motivates other unfortunate kids to dream big and reach for the stars, making your challenges temporary and your vision permanent, no matter what situation that I'm facing."