Scott Peterson Still Says He Was Wrongfully Convicted of Murdering His Wife
Scott Peterson's death sentence was overturned, but did he ever confess to murdering his wife and unborn child, or has he maintained his innocence?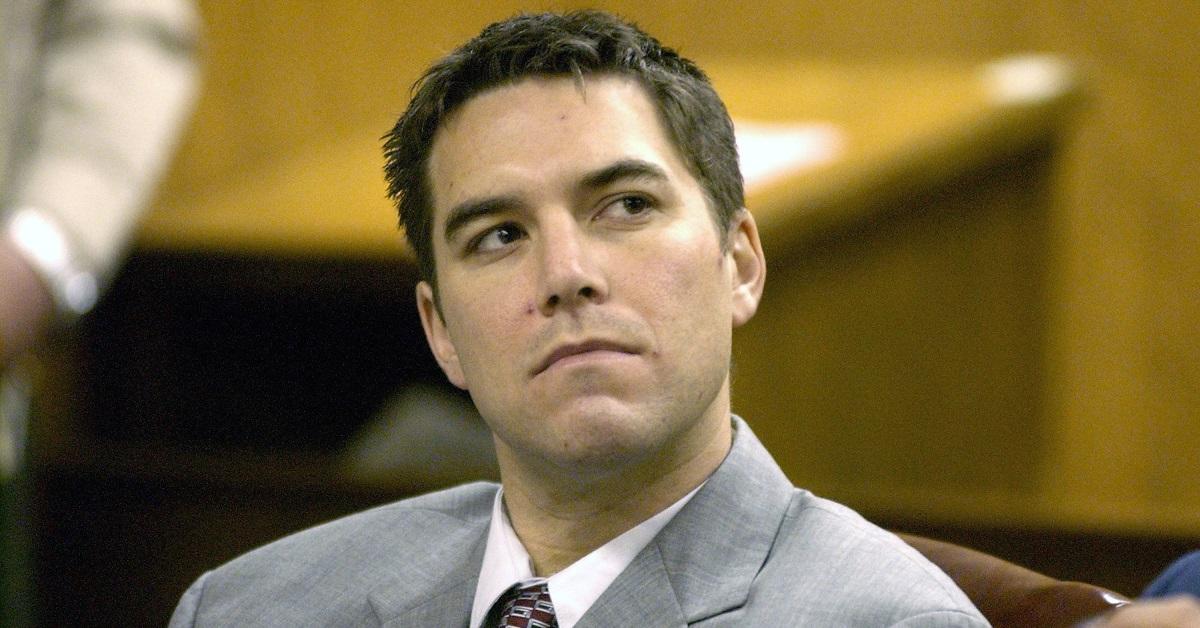 More than a decade after he was first convicted of murdering his wife and unborn child, Scott Peterson's death sentence has been overturned. His conviction was reaffirmed, but he is now allowed to re-enter the general prison population. The news left many wondering whether Peterson had ever confessed to the crimes he has been convicted of or whether he still says that he's innocent.
Article continues below advertisement
As a new trial is ordered, many wonder if Peterson has ever confessed. Is there a possibility his guilty verdict could get overturned? There are a lot of ways this trial could play out, but many are hoping it'll end with him still in jail. On May 14, ABC's 20/20 will present even more interviews and evidence from Peterson's side of the story.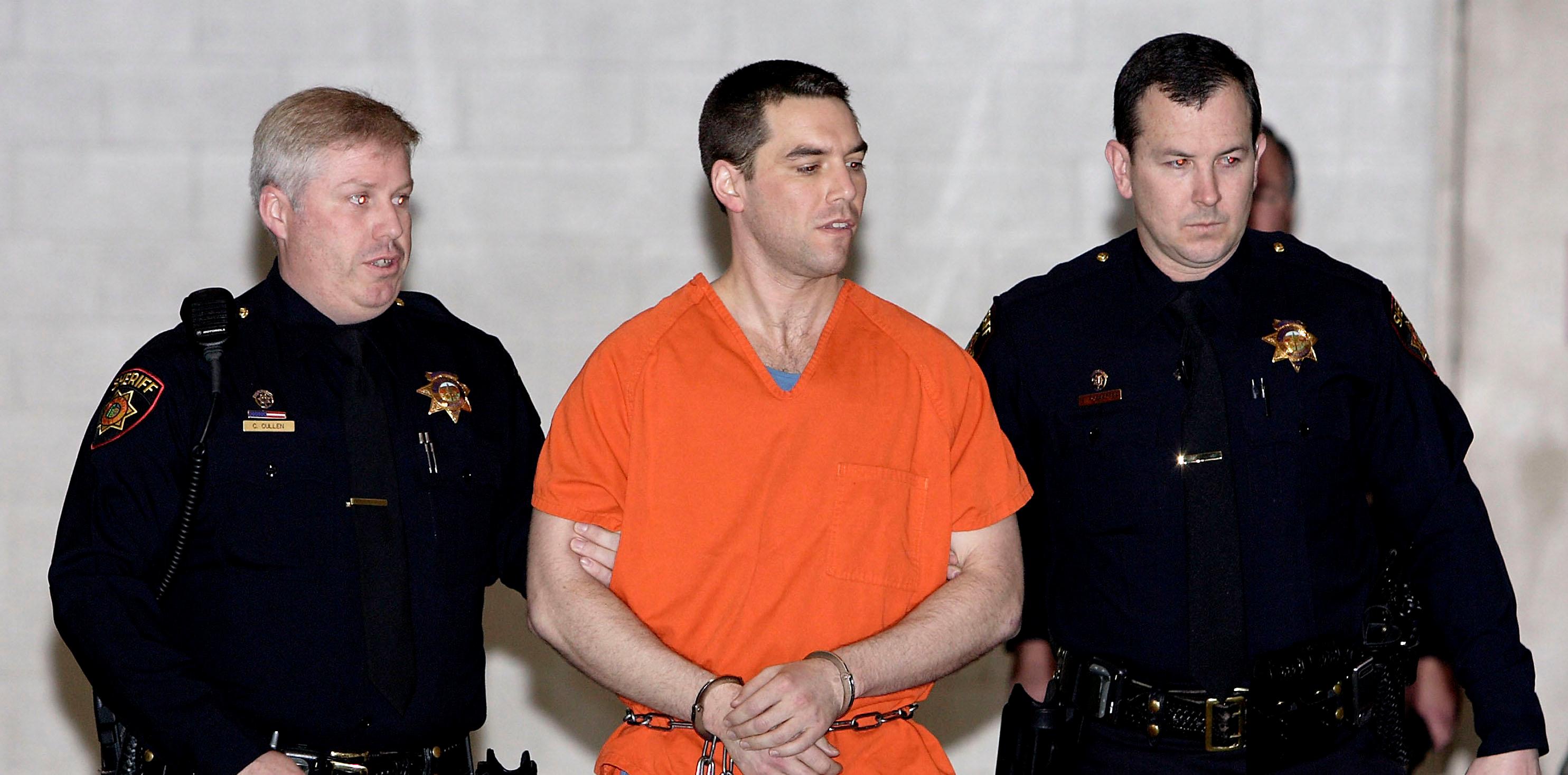 Article continues below advertisement
What was Scott Peterson convicted of?
Peterson was convicted of murdering his wife and unborn child on Christmas Eve in 2002. Laci Peterson was missing for months and eventually resurfaced in the San Francisco Bay. The case received national attention in part because of its gruesome details.
Days after the body was discovered, Peterson was arrested. He was convicted in 2004 and has been on death row ever since. Although he was convicted, Peterson has never publicly confessed to killing his wife.
Scott Peterson maintained that he's innocent in court.
In a 2017 interview for The Murder of Laci Peterson, Peterson said that he was a victim of an incomplete investigation.
"I wasn't the last one to see Laci that day. There were so many witnesses who saw her walking in the neighborhood after I left," Peterson said. "The police failed to find my family."
Article continues below advertisement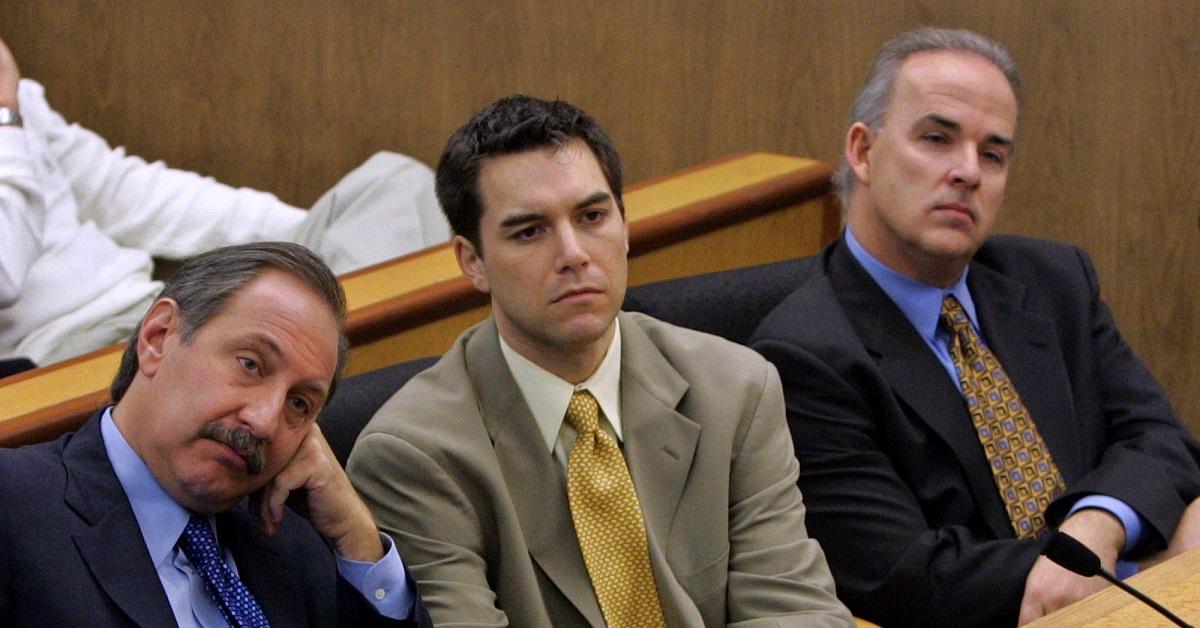 "I couldn't feel my feet on the floor, I couldn't feel the chair I was sitting in. My vision was even a little blurry," Peterson said, explaining his reaction to his death penalty verdict. He has cited the lack of witnesses and DNA evidence in the past, suggesting that he was the prime suspect in spite of a lack of physical evidence connecting him to the crime.
Article continues below advertisement
Peterson's family also maintains his innocence. His sister-in-law, Janey Peterson, reiterated, "There's absolutely no physical evidence at all that Scott committed this crime. You can't just pick Scott as the default because you don't know what else it could have been. To dump his wife's body in broad daylight. It just defies logic."
Scott Peterson has allegedly confessed to journalist Donna Thomas.
Although there wasn't an abundance of physical evidence against Peterson, the revelation that he had been having an affair with a woman named Amber Frey only increased suspicions that he had killed his wife.
In interviews, she suggested that Peterson never revealed to her that he was married. The affair ultimately led some to the conclusion that Peterson's motive was that he wanted his wife out of the way.
Article continues below advertisement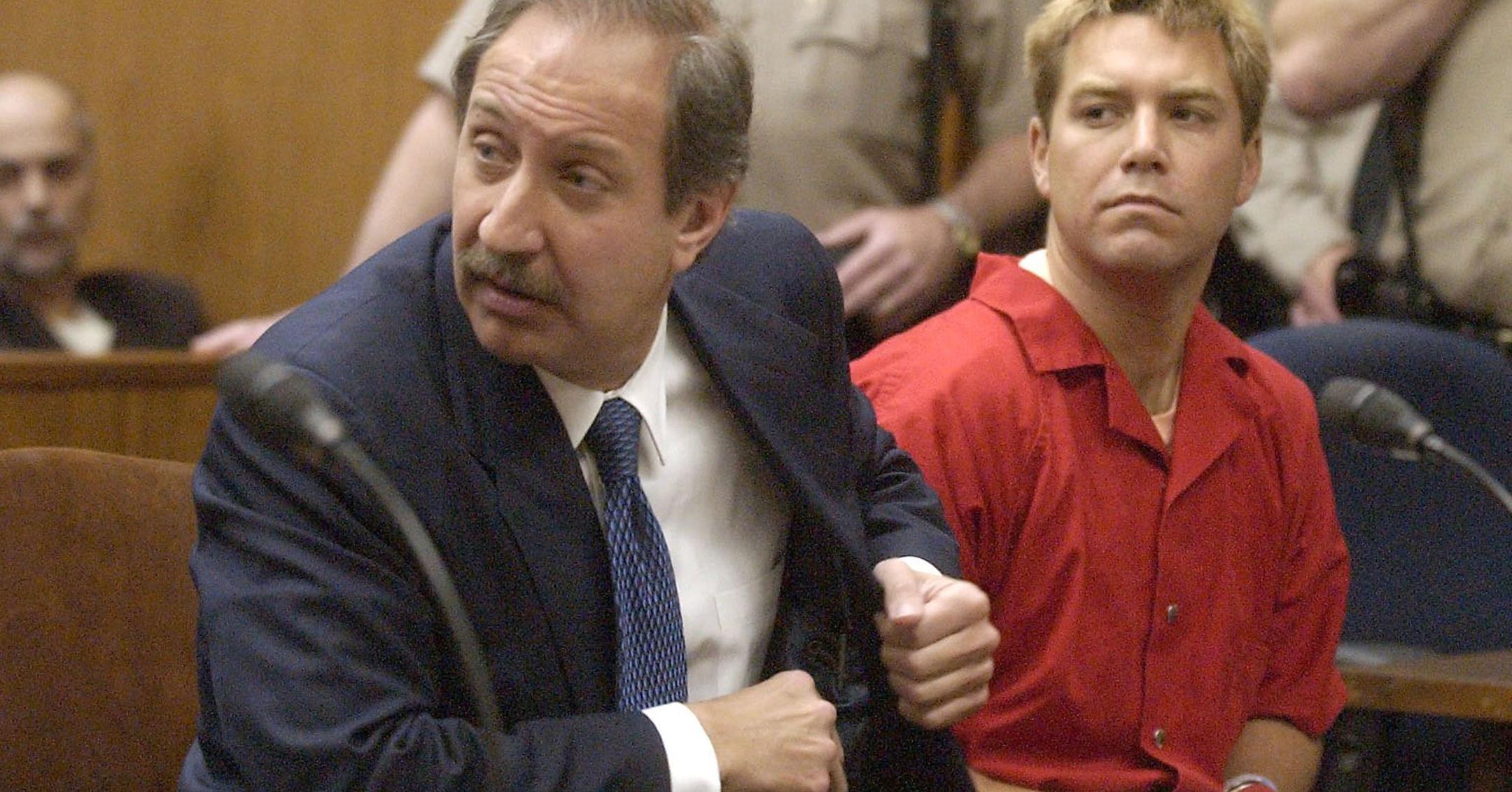 In Donna Thomas's 2009 book, I'm Sorry I Lied to You: The Confession of Scott Peterson, she claimed that he confessed to all his crimes. However, she was the only one interviewing him at the time, and according to readers, the book is riddled with errors and biases. However, he apparently laughed off his suspected motive — he instead allegedly said, "There were at least 300 Ambers."
Article continues below advertisement
According to the book, Peterson allegedly said, "Once she was pregnant, I knew she'd be in my life — forever! I couldn't imagine anything worse than that. I figured I may as well kill her before we were supposed to be with her family, one less occasion to put on a false face and sit with a bunch of people I couldn't stand!"
Whether he actually said these things or not is up for debate, especially since Scott Peterson has not actually confessed on the record.
Laci Peterson's family is "devastated" by the death penalty reversal.
In an interview, legal analyst and TV host Nancy Grace suggested that Laci Peterson's family was "devastated" by the news that Peterson's death sentence had been overturned.
"Remember, Sharon Rocha, Laci's mother, went out and tried to keep the death penalty," Nancy said. "The majority in California voted not to repeal it, but Governor Newsom has put a moratorium on it. That means Scott Peterson will soon be in the general [prison] population."
Article continues below advertisement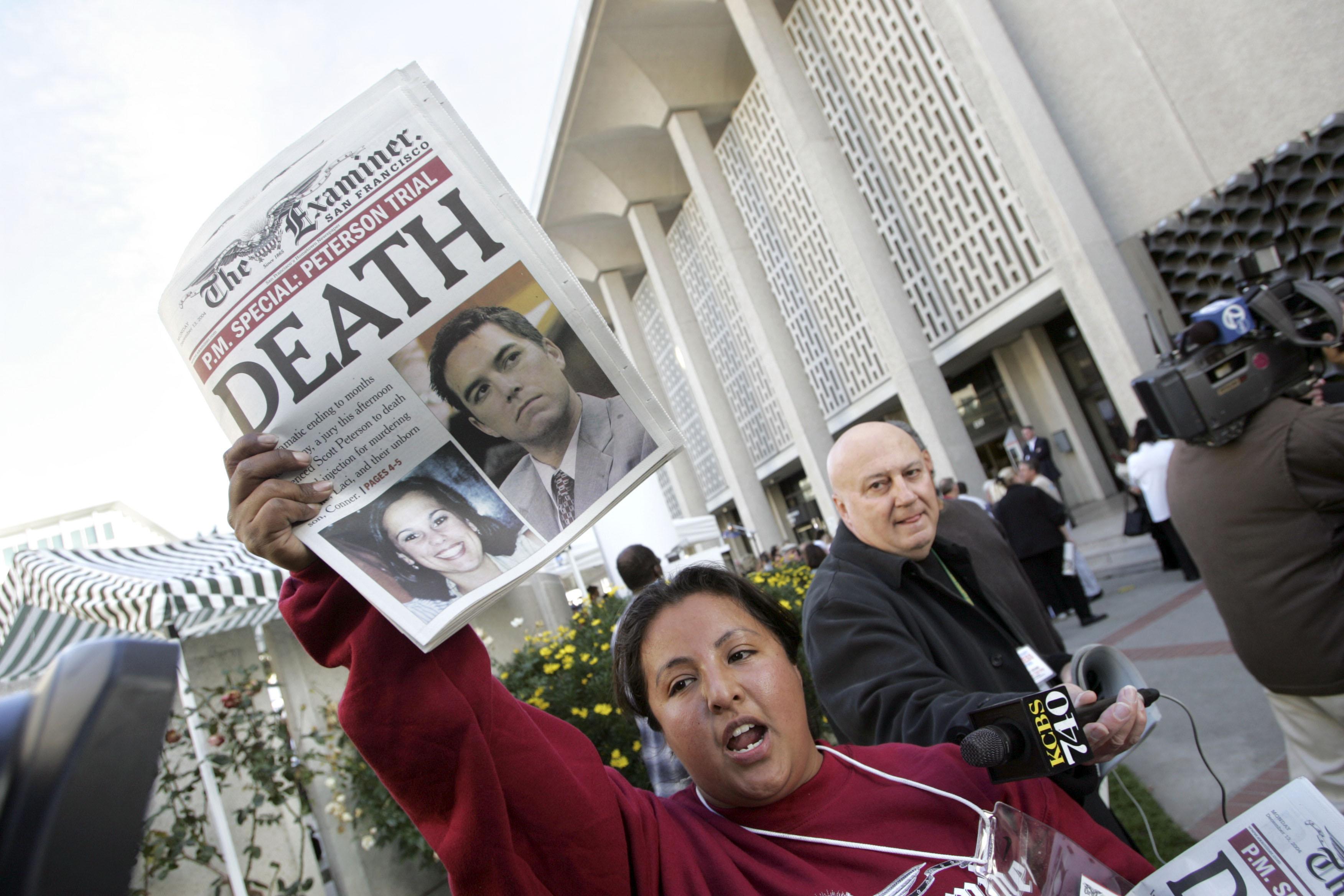 On the other hand, Peterson's family still wants him to get his freedom and safety. They believe he stood an unfair trial in which circumstantial evidence outweighed physical evidence. Not only that, but they also believe the jury was not completely impartial. This was the case for the death penalty, which is why it was overturned.
Watch Scott Peterson and his family share their side of the story on 20/20 on May 14 at 9 p.m. EST on ABC.