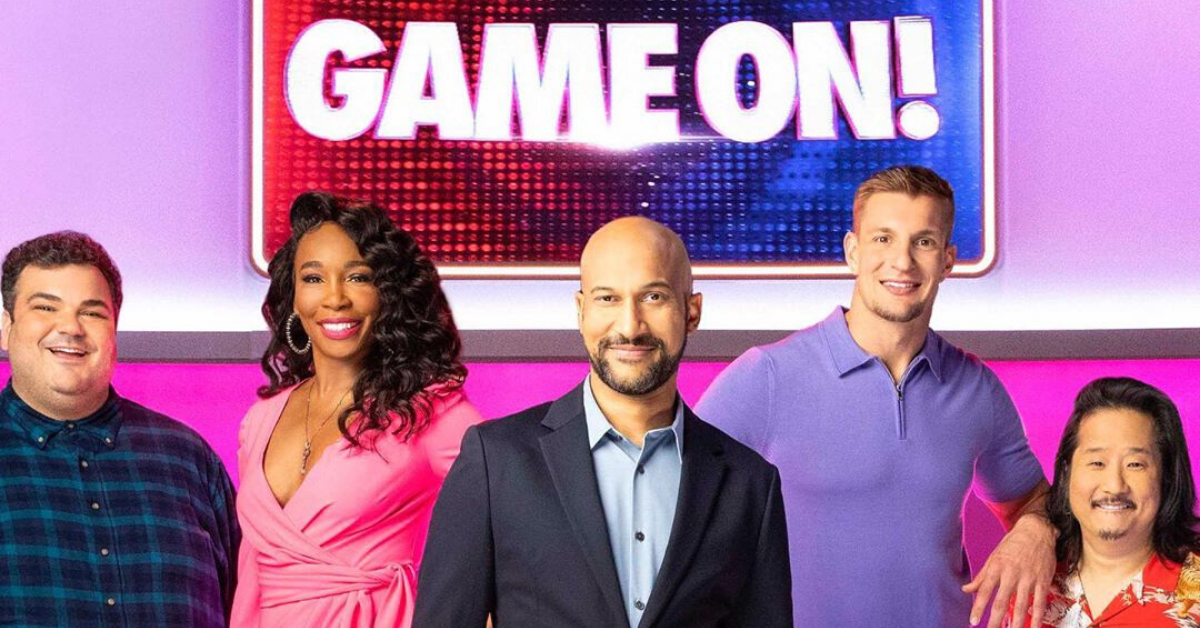 When Was 'Game On' Filmed? Because the Contestants Are Getting Too Close
CBS usually has awesome programming in the summer. Every year we look forward to the new season of Big Brother and with last year's success of Love Island USA, people were marking their calendars for the return dates. Unfortunately, with the global pandemic and the physical distancing required to keep people safe from the novel coronavirus, release dates for these competition reality shows have been postponed.
Article continues below advertisement
However, a new reality-competition show debuted on May 27 that pits celebrities against each other in a grown-up version of truth or dare. The show, titled Game On, is full of a lot of the summer fun drama we love to watch on TV. We have celebrities, competing against each other, and laughs along the way.
The premiere was a big success, but people are now wondering: when was Game On filmed? Because these contestants are getting way too close for physical distancing rules.
Article continues below advertisement
What is 'Game On'?
The new comedy/reality/competition show is produced by James Corden and is a US-version of his UK series A League of Their Own. Hosted by actor and writer Keegan-Michael Key, the show pits celebrities against each other in two teams of three. During each episode, new celebrities come on and face off against each other in multiple over-the-top athletic and mental challenges.
Article continues below advertisement
Tampa Bay Buccaneers tight end Rob Gronkowski goes head-to-head with tennis star Venus Williams, both who served as team captains. Paired with comedians Bobby Lee and Ian Karmel, and rotating guest players that range from sports stars, actors, or celebrities, they try their best to win for their team.
Article continues below advertisement
James Corden said the show was "born out of chemistry and fun and joy" and it's clear to see that when watching the show. Everyone is laughing and smiling, having fun, competing against each other.
Article continues below advertisement
When was 'Game On' filmed?
We all know that there's no way that this game would be airing right now if it was being filmed live. This is the reason our seasonal favorites, Big Brother and Love Island, currently are without an air date.
Due to the distancing rules and the fact that many states haven't opened back up from the pandemic yet, a show like this, that puts people in close combat events, wouldn't be able to be filmed right now. So, it's clear the series is a pre-taped thing that filmed well before the pandemic started.
Article continues below advertisement
While the exact date of filming isn't known, the first article that announced the show was in production was late last year. A press release announcing that Game On was being produced was published on CBS on Nov. 6, 2019. On top of that, the show's Twitter channel was started to help promote the show in September 2019, hinting that production had likely already begun at that time.
Article continues below advertisement
Given that time period, all signs point to the filming having been completed likely late last year or very early 2020.
Game On debuted Wednesday, May 27 at 8 p.m. ET on CBS and CBS All Access, and will now air every Wednesday at the same time.