Long Before 'KUWTK,' Kim Kardashian Appeared on 'The Hills'
Did you know that Kim Kardashian was on 'The Hills' long before her family was tapped for 'Keeping Up With the Kardashians'? Details inside.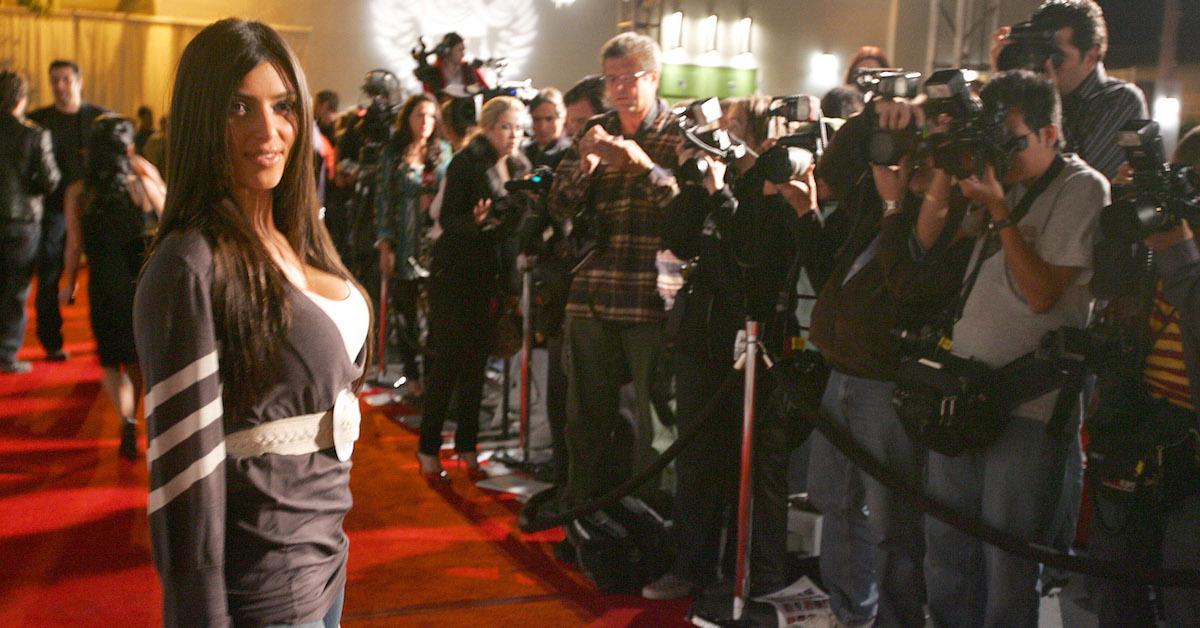 Reality star Kim Kardashian has always been a trailblazer in the world of unscripted television. But before she changed reality TV with Keeping Up With the Kardashians, Kim also made an appearance in another iconic show in the history of the genre.
Article continues below advertisement
The Hills was a reality series that inspired a generation — and although she was never a part of the regular cast, Kim Kardashian did make an appearance on the popular series. So, when was Kim on The Hills and how long did she last on the show? Keep reading for all the details about her true reality TV debut.
Article continues below advertisement
When was Kim Kardashian on 'The Hills'?
Before she was the queen of reality television, Kim filmed a never-before-seen cameo for Season 3 of The Hills, all the way back in 2007. The footage finally aired during an anniversary special in 2016 called The Hills: That Was Then, This Is Now.
The clip shows a young, then-unknown Kim attending a party at Heidi Montag and Spencer Pratt's house, along with her stepbrother Brody Jenner. Kim was in her mid-twenties at the time and is almost unrecognizable, rocking some hardcore 2000's fashion in a ruffled white top and fitted black skirt.
There are tons of amazing moments in the clip. Kim is seen mingling with the other guests and taking a tour of Heidi's new home. At one point, she gasps and asks, "What is this?" and Heidi proudly tells Kim that she and Spencer are the only people in America to have jellyfish. The KUWTK star discusses her Memorial Day plans with Brody and mentions that she will be flying out to Vegas the next day to attend that year's VMA awards.
Article continues below advertisement
Unfortunately for us, the scenes with Kim didn't make the cut when the episode initially aired and despite hanging out in the same social circles as the cast, Kim was never tapped to be a regular on the show. It's a good thing she took matters into her own hands and launched Keeping Up With the Kardashians along with the rest of her family.
Article continues below advertisement
Kim was allegedly trying to get cast on 'The Hills.'
In an interview with Complex, Spencer said that when The Hills started airing in 2006, Kim tried her best to get on the show. According to him, the party at Heidi's house wasn't the only scene that Kim filmed.
"[Kim] used to call Heidi to organize Heidi's closet," Spencer told the publication. "Kim was edited out of Hills episodes organizing Heidi's closet." Spencer even claims that when Kris Jenner saw her daughter on the show, she saw her potential and asked Spencer to manage Kim.
"[Kris] can deny it if she wants, but she comes up to me and is like, 'Spencer, I want you to manage Kim,'" Spencer said. "I literally started laughing." Of course, Kim's rep has denied all of this and has insisted that Kim "was never going to be on The Hills."
All that we can say is, that was probably a bigger loss for The Hills than it was for Kim.