Fade Is the Newest Agent Coming to 'Valorant' — When Does She Come to the Game?
When will Fade come out in 'Valorant'? Here's what we know about the newest agent in the game!
With the popular hero shooter Valorant gearing up for an all-new season, there are plenty of updates on the horizon. Valorant is a free-to-play first-person hero shooter game in which players take the role of Agents in a competitive match. Agents are assigned as either the attacking team or defending team and must use their unique abilities to come out on top in a variety of game modes. As one of the new changes coming to the game, the nightmarish Fade will be added as a playable character.
Article continues below advertisement
Her character and moveset were recently revealed during the Masters Reykjavik Grand Final 2022 tournament event held on April 24, and she looks to be a highly tactical character with some spooky looking moves. As the new season for Valorant approaches, Fade will most certainly shake things up. Do we know when she's coming out yet? Check out our breakdown of Fade.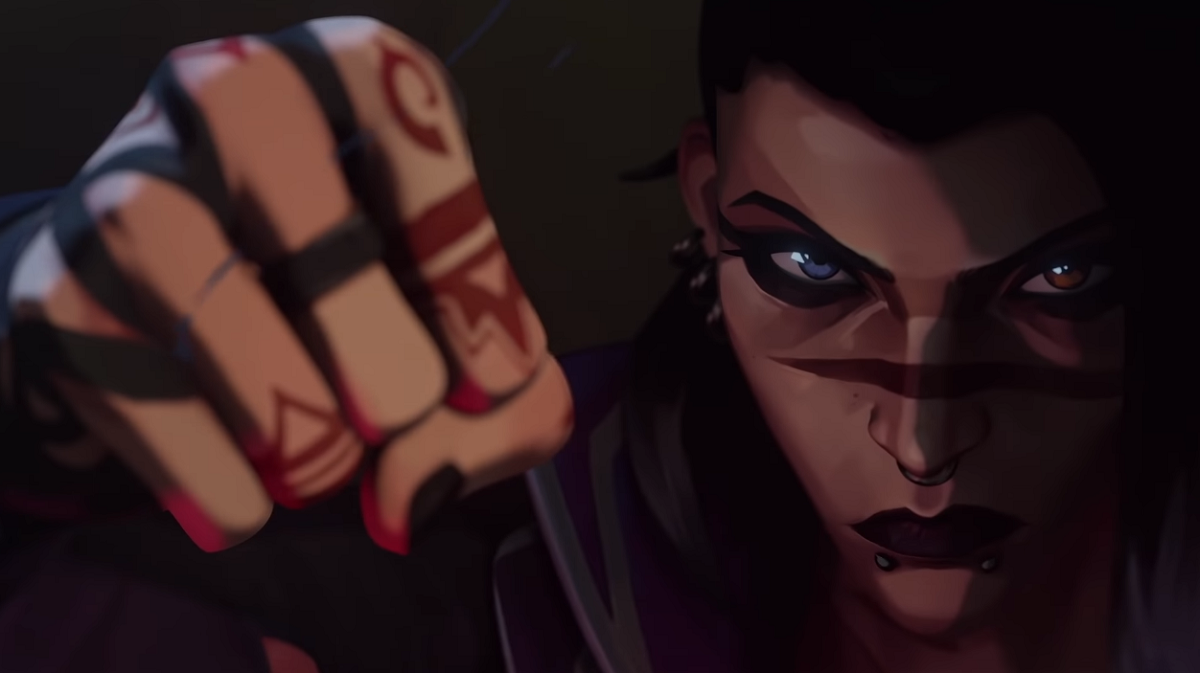 Article continues below advertisement
When is Fade coming out in 'Valorant'?
Details on Fade's gameplay style and moves were previously revealed during the aforementioned tournament live stream on April 24. She was also showcased in a cinematic trailer and a short gameplay reveal. As an Initiator Agent, she uses the power of fear and nightmares to devastate her opponents.
"I've seen your darkest fears," Fade forbodes in her cinematic trailer. "Mine will eat them alive." Her moveset is appropriately demonic.
As reported by several outlets like Polygon, Fade's abilities allow her to detect the locations of her opponents and keep them trapped on a fixed point for easy pickings. Her "Haunt" move allows her to throw a projectile that will reveal enemy locations. Her "Seize" creates a zone that entraps enemies momentarily. "Prowler" locks onto enemies and obscures their vision. Her most powerful move, "Nightfall," sends out a wave of evil energy that incapacitates all enemies in its range.
Article continues below advertisement
Fade will most certainly be a force to be reckoned with. When will she finally come out? Luckily, she's coming sooner rather than later. Fade is expected to be released within the Episode 4, Act 3 update, which is confirmed to be released on April 27. If you're excited for Fade and everything the new update has to offer, you won't have to wait much longer.
Article continues below advertisement
Episode 4, Act 3 will feature all sorts of new updates for Valorant. These include new weapon skins, buddies, new player cards, and much more. Tweaks to characters like Jett are also expected to drop as well.
But Fade is by far the most exciting aspect of the update. Wielding the power of fear and darkness in a way that would make Scarlet Witch blush, Fade will undoubtedly be a terrifying new addition to the game.
Episode 4, Act 3 of Valorant will be released on April 27.