It Looks Like the MCU's Setting up for Scarlet Witch to Be the Next Big Baddie
Is Scarlet Witch going to end up being good or bad following the finale of Disney+'s 'WandaVision'? The finale left viewers conflicted.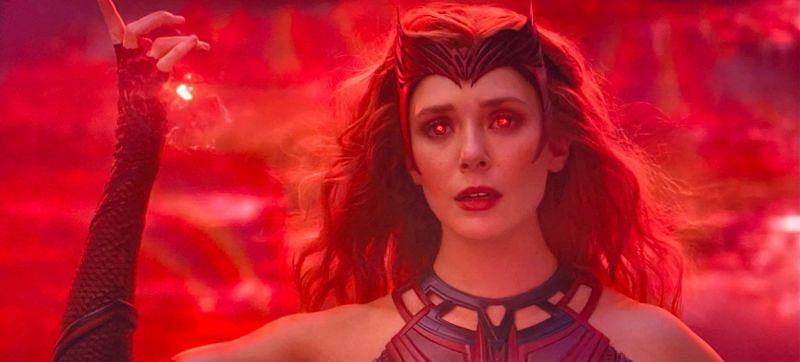 If you're a fan of professional wrestling, then you know how powerful it can be when a longtime good character "turns heel" and goes full baddie. While their foray into villainy brings down their natural durability in the ring, their craftiness ultimately goes through the roof and they get way better at manipulating referees and sneaking weapons into the ring than they ever did when they were one of the good guys. Is that what's going on with Scarlet Witch at the end of WandaVision?
Article continues below advertisement
Is the Scarlet Witch good or bad? Maybe a little of both.
So is Wanda being set up as a major MCU baddie now?
She didn't exactly start off as a hero when she was first introduced in Avengers: Ultron — although she eventually did come around by the end of the flick. Then in subsequent films, we saw her fall in love with a little old robot man by the name of The Vision, who was given sentience with the Mind Stone.
But now that Wanda, aka Scarlet Witch, lost the love of her life, it's looking like the MCU's queuing up her turning bad.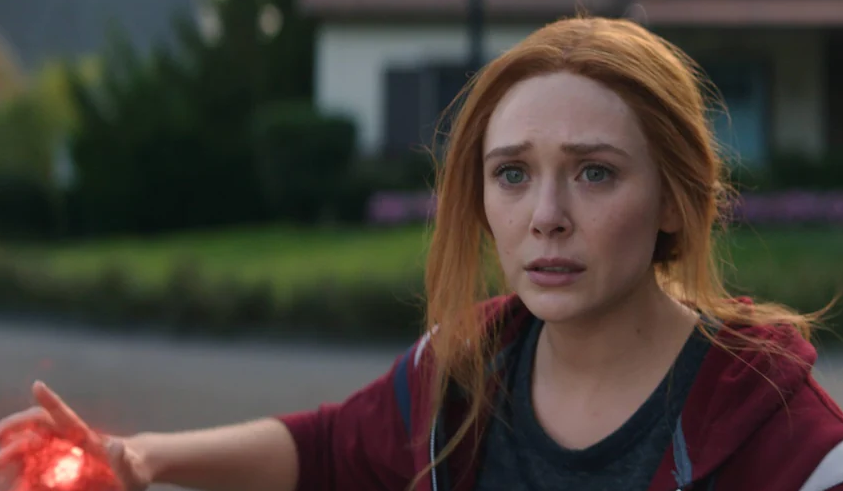 Article continues below advertisement
And here's the thing: She's ridiculously powerful and is quickly learning that she's got way more control over the very nature of reality than she thought possible.
WARNING: Spoilers for the Season 1 finale of WandaVision ahead.
All right, so like many people predicted, Wanda's immense grief basically got her to create a perfect little life with her and Vision in the fictional town of Westview, N.J.
During her battle with Agatha Harkness, another witch, Wanda learns that she's part of some weird prophecy; she is supposed to become the Scarlet Witch. And we're not talking like a good witch that creates spells to help you get rid of your anxiety at social functions or lower your car insurance premiums.
We're talking a bad witch here, so bad that she's supposed to come about and just destroy the entire world because she's so powerful.
Article continues below advertisement
I don't know why Agatha Harkness is so excited to relay that information, but Wanda soon learns that she's got everyone under her control in Westview. Seriously, she's controlled the minds of all the people there and when she realized what she had done, everyone looked at her like she was some kind of monster and that she subjected them to absolute torment. Which, you know, she did.
Article continues below advertisement
While Wanda channeled her Scarlet Witch powers to beat Agatha, that could be very bad news.
The battle between Agatha and Wanda comes to an end after she invokes her Scarlet Witch powers, which freaked out Agatha, who keeps warning Wanda that she has no idea what she's just done. Wanda then mind controls Agatha to live out the rest of her life in Westview as a caricature of a fun-loving neighbor.
Article continues below advertisement
What can we learn from this? Well, the biggest thing is that there's definitely a dark premonition brewing for Wanda's decision to use the Scarlet Witch powers. Although she made things right with the town people of Westview, there's still the ominous words of Agatha after she saw Wanda turn into the Scarlet Witch: "You have no idea what you've unleashed! You're gonna need me!"
Article continues below advertisement
It seems like the MCU is definitely gearing up to have a more powerful villain threaten the entirety of the universe. It's kind of difficult to think that there would be anyone more powerful than Thanos. But if you recall in both Infinity War and Endgame, she was able to, for the most part, nullify the Mad Titan.
Article continues below advertisement
Wanda also tells one of the townspeople that she's still working to fully understand her powers. According to Agatha, those powers only have dark implications, and we've probably just seen the tip of the iceberg when it comes to atrocities that Scarlet Witch can pull off.
It also doesn't help that Kevin Feige has confirmed Scarlet Witch as the most powerful character in the MCU. Dang, who knew sorcerers could be so powerful?