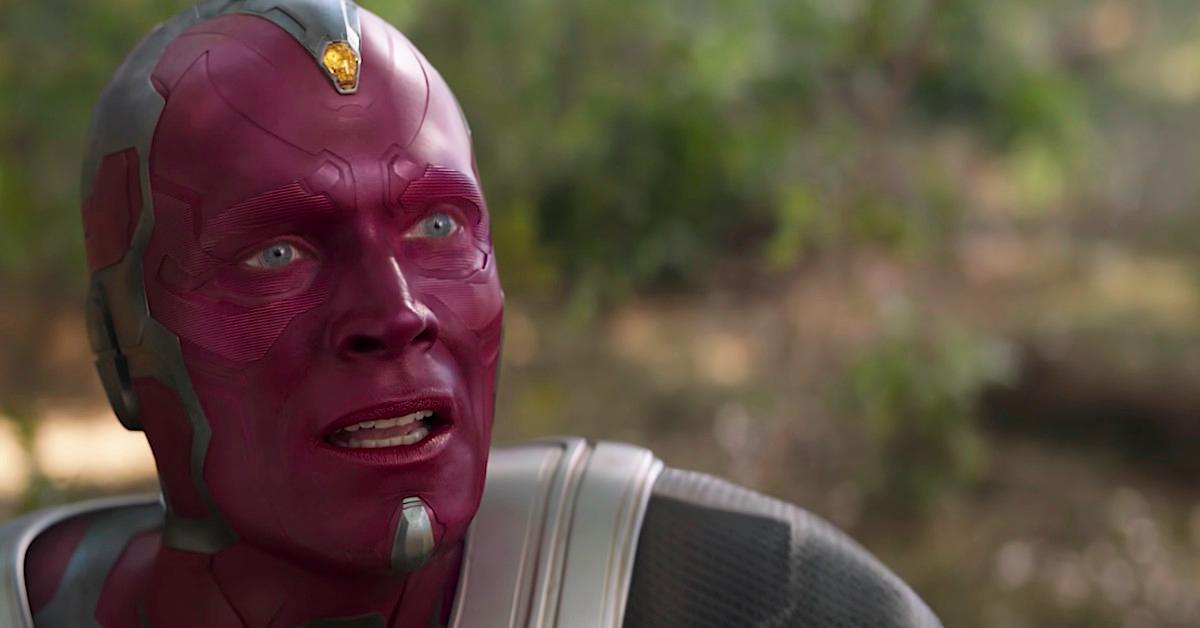 After the Marvel Films, Vision Gets New Life With Wanda in the TV Show 'WandaVision'
Article continues below advertisement
But if you missed those Marvel Cinematic Universe movies, or you simply can't remember the details, read on! Just know that we're dropping major spoilers for both Infinity War and Endgame below.
Wanda went from Hydra test subject to Avenger.
Elizabeth Olsen's Wanda Maximoff, also known as the Scarlet Witch, made her Marvel Cinematic Universe debut in 2014's Captain America: The Winter Soldier — appearing as a Hydra test subject in a mid-credits scene. Vut the following year's Avengers: Age of Ultron filled out her backstory.
Article continues below advertisement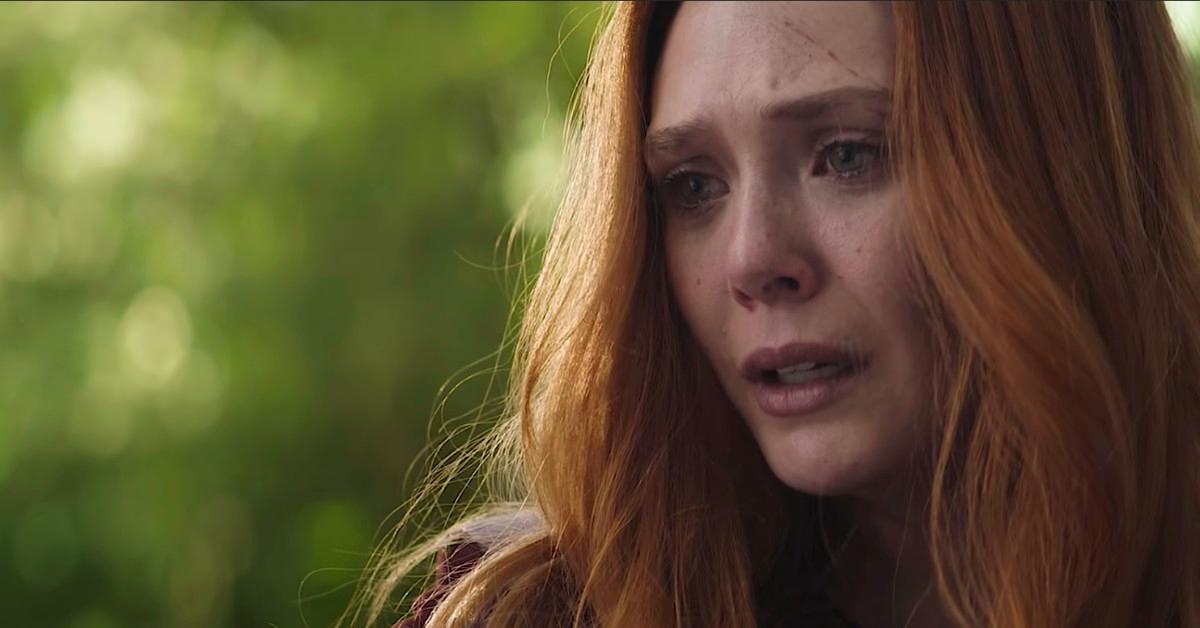 Hydra's experiments granted psionic powers to Wanda and super-speed to her twin brother Pietro, later known as Quicksilver. Initially, the twins ally alongside the sentient robot Ultron against the Avengers: After all, it was a Stark Industries weapon that killed their parents in their native Sokovia.
Article continues below advertisement
But after they discover Ultron's evil plans and the ways he manipulated them, Wanda and Pietro switch sides and join forces with the Avengers. Wanda ultimately defeats Ultron, but Pietro is killed in the process.
Article continues below advertisement
In 2016's Captain America: Civil War, Wanda and Vision — an android created from the mind of Tony Stark's J.A.R.V.I.S. artificial intelligence system — grow closer and develop feelings for one another. But after the Avengers split into two warring factions over the United Nations' proposed Sokovia Accords, Wanda and Vision end up on opposite sides of the fight. (Mid-battle, though, the Paul Bettany character rushes to Wanda's aid — romance isn't dead!)
Vision sacrificed his life to stop Thanos.
By the time of 2018's Avengers: Infinity War, Wanda and Vision were on the lam and lying low in Scotland. But two servants of the alien warlord Thanos ambush them there in hopes of retrieving the Mind Stone from Vision's head, which Thanos needs to power his Infinity Stone.
Article continues below advertisement
Wanda and Vision's Avengers allies rescue them from Thanos' goons, but Vision becomes convinced he needs to die to keep Thanos from taking the Mind Stone. The team travels to Wakanda, believing the secret African country has the resources needed to extract the Mind Stone without killing Vision. But Thanos finds them there, and Wanda is forced to kill Vision to keep the stone out of Thanos' gauntlet.
Article continues below advertisement
It gets worse: Thanos then uses his Time Stone to reverse Wanda's actions and bring Vision back to life, only to pull the Mind Stone from Vision's head, killing the lovable droid all over again. And with the Infinity Gauntlet complete, Thanos eliminates half of all life in the universe with one fateful snap of his fingers, and Wanda disintegrates as she cradles Vision's lifeless body.
And in 2019's Avengers: Endgame, the surviving Avengers use time travel to build their own gauntlet and defeat Thanos once and for all. Through their heroics, those killed in the "snap" return to life. Vision, who died before that snap, isn't so lucky.
So, how is Vision very much alive in WandaVision, and why is everything suddenly black and white? You'll have to tune in, so to speak, to the show: It's now streaming on Disney+.