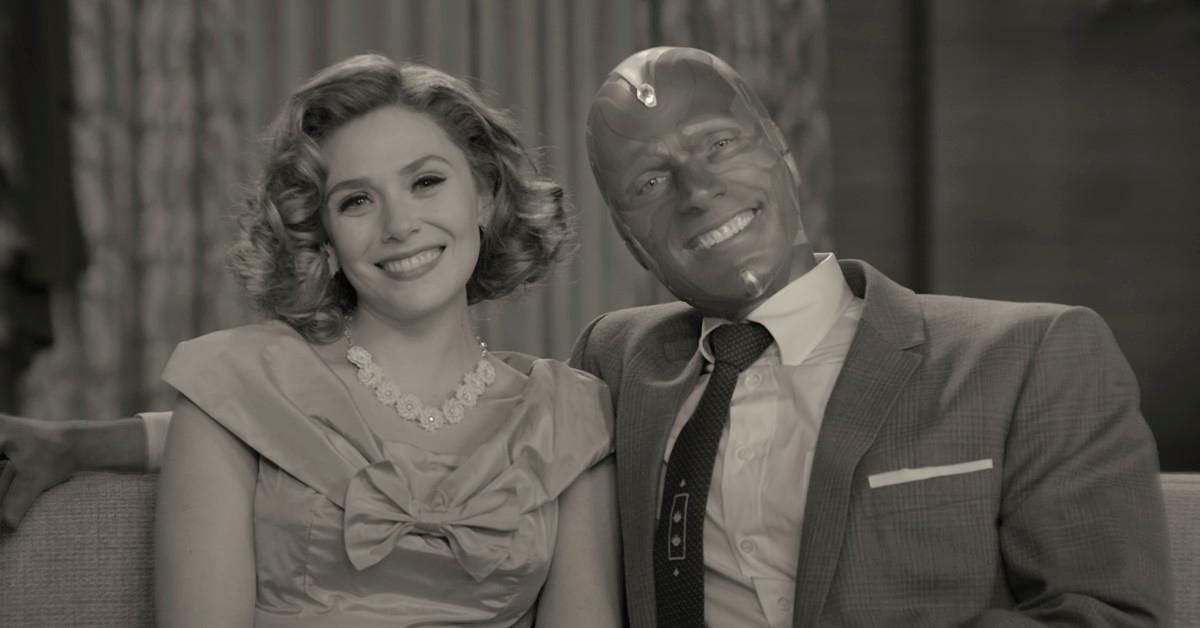 Marvel's 'WandaVision' Is a "Giant Love Letter to the History of Television"
With much of WandaVision filmed in black and white in front of a live studio audience — like classic sitcoms from days of yore — executive producer Matt Shakman jokes that the new Marvel series is gonna "crush it with the Nick at Nite crowd" and even the "TCM viewers who haven't seen Avengers: Endgame."
Article continues below advertisement
Why is 'WandaVision' in black and white?
In the show, which premiered on Disney+ on Friday, Jan. 15, Elizabeth Olsen and Paul Bettany play Wanda Maximoff and Vision, reprising their roles from the Avengers films in a new, sitcom-inspired context.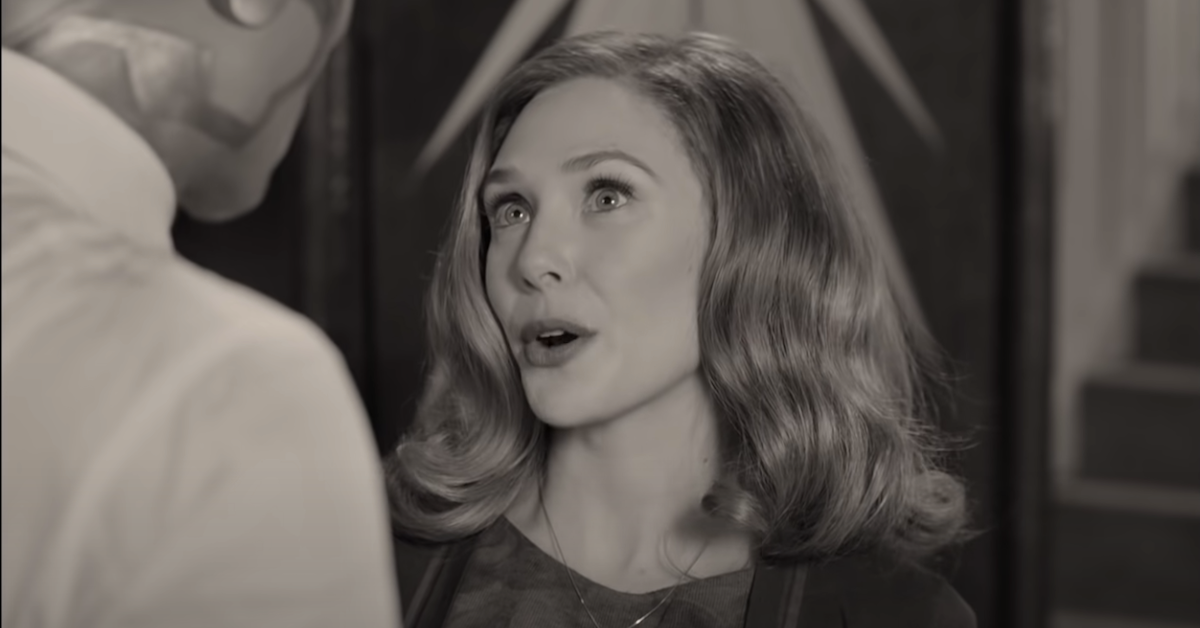 Article continues below advertisement
"The show was, by design, a giant love letter to the history of television," Matt added. "It is intentionally throwing our arms around all of the amazing work that has come before in television, starting with Dick Van Dyke in the '50s and '60s all the way up to today. So I hope that, much like the MCU films, that this has a little something in it for everybody."
What is 'WandaVision'?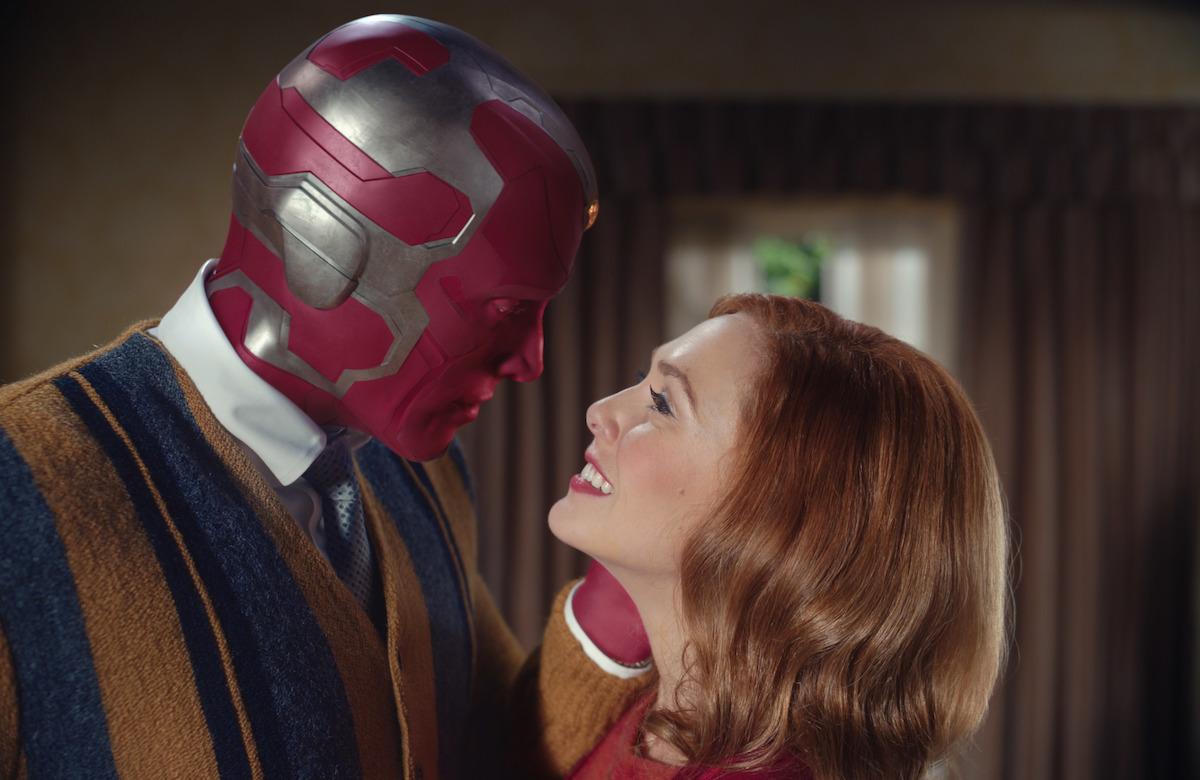 Disney+ says that the nine-episode WandaVision "blends the style of classic sitcoms with the Marvel Cinematic Universe in which Wanda Maximoff (Elizabeth Olsen) and Vision (Paul Bettany) — two super-powered beings living their ideal suburban lives — begin to suspect that everything is not as it seems."
Article continues below advertisement
Marvel elaborates on the premise, saying that Wanda and Vision are settling into married life together and putting down roots in the town of Westview.
"Try as Wanda may to fit in and conceal her powers from neighbors, merry domestic mishaps call this magical maven to action!" Marvel adds. "With a magical wiggle of her fingers, is there anything she can't do, or conflict she can't resolve?"
The series also stars Kat Dennings, reprising her role as Darcy Lewis from Thor and Thor: The Dark World; Randall Park, reprising his role as FBI Agent Jimmy Woo from Ant-Man and the Wasp; Teyonah Parris, who plays the adult version of Captain Marvel character Monica Rambeau; and newcomer Kathryn Hahn, who plays a nosy neighbor named Agnes. Black Widow screenwriter Jac Schaeffer is the head writer of the series.
Article continues below advertisement
Is 'WandaVision' all black and white?
Marvel specifies that the WandaVision crew filmed in black and white for a few of the episodes, but the whole show isn't monochromatic: The trailers and promos for WandaVision show a lot of action filmed in vibrant color.
In the Marvel article, cinematographer Jess Hall explained the collaboration the black-and-white throwback required: "You'd look at a set, a wardrobe, or my light, and everything just hopefully would just coagulate into a beautiful alchemy of period authenticity," Jess said. "It was a lot of cross-departmental work."
Article continues below advertisement
What do critics say about 'WandaVision'?
And The Guardian's Lucy Mangan raves, "It's all deliciously, confidently, stylishly done. The parodies are fantastic fun, the jokes are great, the performances (especially from Olsen and Bettany, whose chemistry is a joy in itself) are wonderful."
WandaVision is currently streaming on Disney+.