Why Is 'WandaVision' Set in the '50s?
The first two episodes of 'WandaVision' are set in the '50s because Wanda and Vision are stuck in an alternate, sitcom-style reality.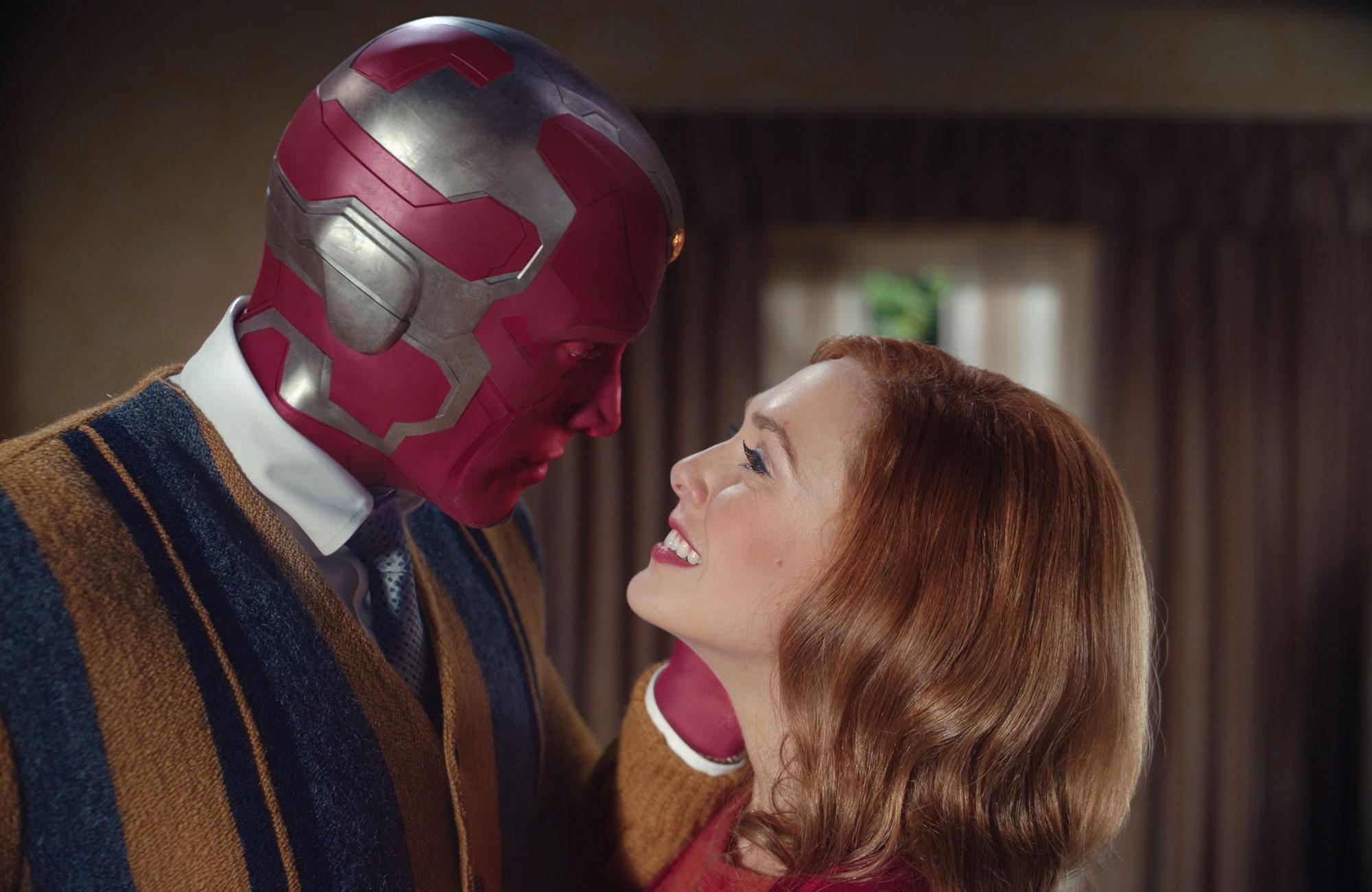 Although the pandemic pressured many film and television teams to press pause on production, the newest installment to the Marvel Studios repertoire since Avengers: Endgame gives Marvel Cinematic Universe fans a reason to rejoice. On Jan. 15, WandaVision became the first live-action television show to debut from Marvel Studios on Disney Plus, and according to reviews, viewers are in for a wild ride.
Article continues below advertisement
With Elizabeth Olsen and Paul Bettany reprising their roles as Wanda Maximoff and Vision on the recently released series, WandaVision, Phase 4 of MCU storytelling is off to a nostalgic (and somewhat confusing) start. What's with the '50s aesthetic?
Why is 'WandaVision' set in the '50s?
Last year, Elizabeth Olsen revealed that the Disney+ series would be set in the '50s, a spoiler that is made clear in two newly released episodes, which both aired in black and white. In the first episode of WandaVision, we see life through the lens of MCU characters Wanda Maximoff and Vision as they embark on a new life together in the quaint town of Westview, made complete with gender roles and white picket fences.
Article continues below advertisement
But, it's not long before the superhero duo realizes that their new reality is more than meets the eye. While Wanda and Vision may seem poised in their picture-perfect sitcom reality, the first few episodes of WandaVision reveal that their newfound utopia is likely only an illusion that is framed by an unknown nemesis.
Article continues below advertisement
Does 'WandaVision' take place after 'Endgame'?
Although Vision falls victim to a dark fate and is one of the only superheroes who isn't resurrected in Avengers: Endgame, creators prove that not all hope is lost with his appearance as a happily married robo-man in the new series. Reports confirm that WandaVision takes place after the mind stone mayhem we witnessed in Avengers: Endgame, and will ultimately set the stage for Marvel Studios' upcoming feature film, Doctor Strange in the Multiverse of Madness, debuting in 2022.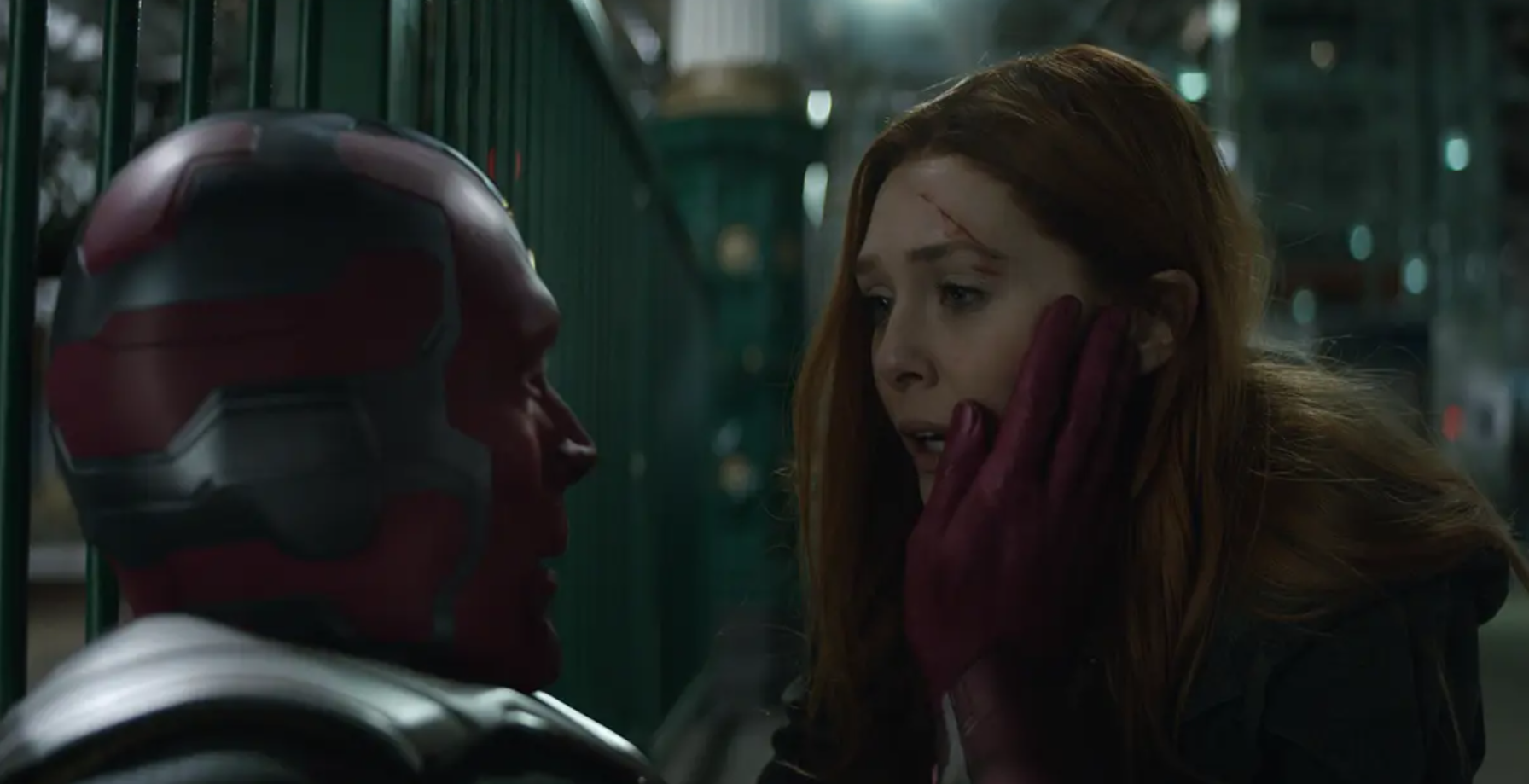 Article continues below advertisement
Are those 'WandaVision' theories on Reddit true?
Although the storyline behind Wanda and Vision's latest journey is still unclear, fans on Reddit have theories on why the superhero duo seem to be stuck in sitcom reality. While some fans suggest that Wanda and Vision are somehow are being held hostage by S.W.O.R.D., a fictional intelligence agency in the MCU, some suggest that Wanda has created an altered reality to handle the grief of Vision's death in Avengers: Endgame.
What TV references were made on the first two episodes of 'WandaVision'?
Creators say that the show's first two episodes pay homage to vintage tv shows like I Love Lucy, Bewitched!, and The Dick Van Dyke Show, only a few of the many classic pieces of television that cast members had to become familiar with before filming. As the show progresses, showrunners promise to parallel tropes of sitcoms that range from the '50s all the way up until the 2000s.
Article continues below advertisement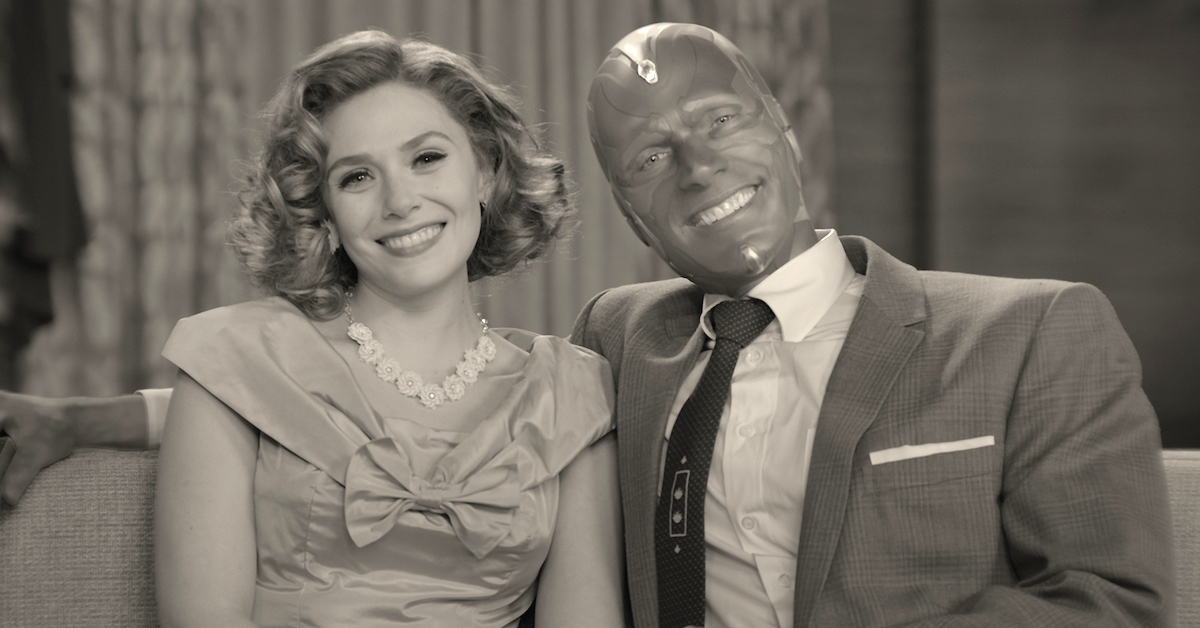 Elizabeth Olsen told IrmOnline, "[Director] Matt [Shakman] led us through a sitcom crash course. We watched episodes from the specific shows we wanted to reference in each decade. And as I would any period piece, I worked on the vocal changes as well as the physical manners of the periods. There is also a really amazing arc in sitcoms throughout the decades that is a tug-o-war between earnestness and cynicism."
New episodes of WandaVision drop every Friday on Disney Plus.